Tucked or Untucked Shirt for your Next Job Interview?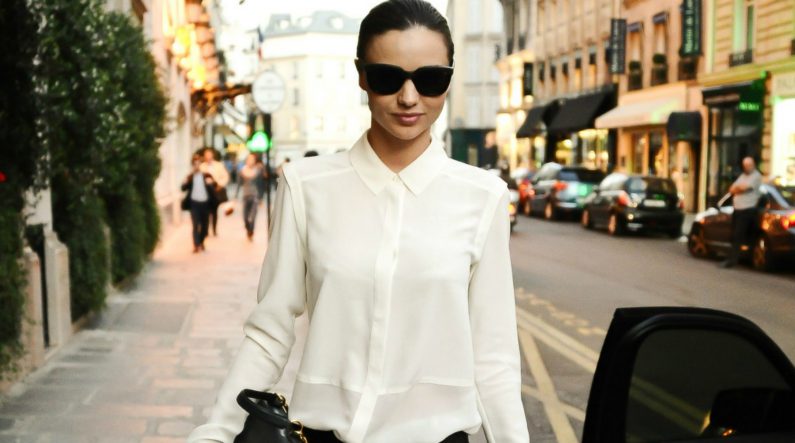 So, this topic is super hot. What to wear on your first interview for a job. Should you dear to wear a blazer?
And if you should, should you tuck it in your pants or not? That's the question.
So… what would you choose?
Kate Middleton VS Mila Kunis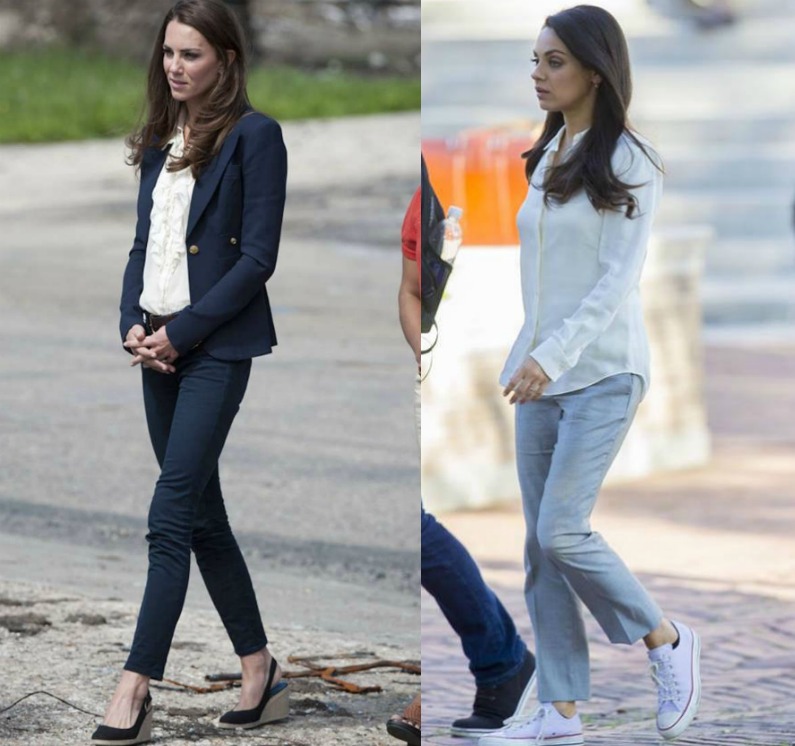 Kate Middleton in one of her most amazing appearances had chosen to wear j brand pants, a white tucked shirt and a blue blazer. She completed her style with a pair of classic pumps.
Milan Kunis on the other hand chose a more casual look on Bad Mom's set where she plays a working mother. A pair of boyish grey pants, a white untucked shirt and a grey blazer create a casual office style. Of course, in her style I love the sneakers that transform the strict office style into a loose office-athleisure style.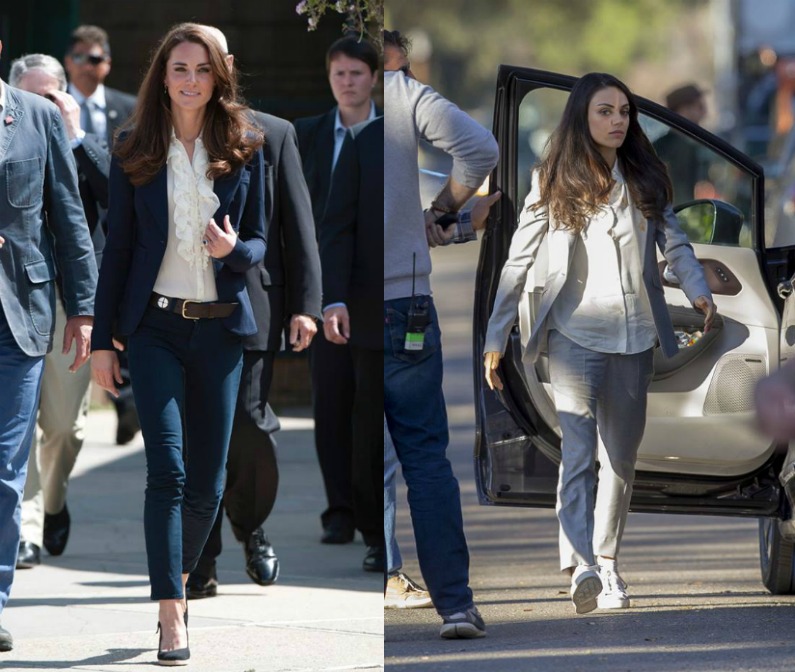 My opinion: If you have an interview for a job just tuck you damn shirt. This choice is more safe. So I would choose Kate Middleton's look. Besides, first impression is the one that counts more than anything else. That's what your future boss (cause you'll take the job) is going to remember.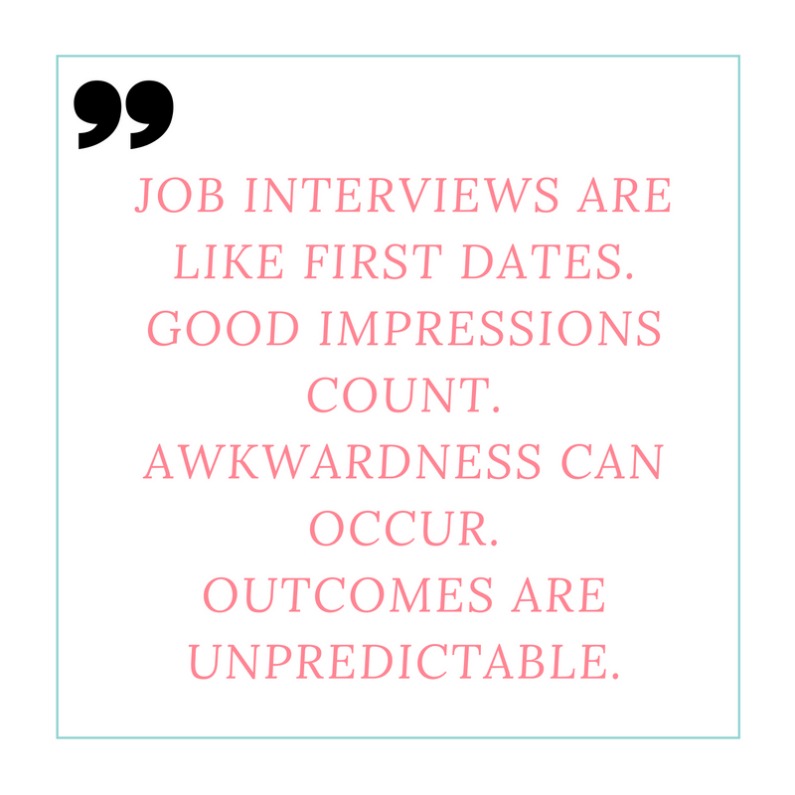 Of course it's very important what kind of job you are willing to take. If you are interviewing for a waitress in a local cafe you don't even have to wear a blazer or you can simply wear it with a t-shirt and a pair of jeans. On the other hand if you are going for an executive job then neither of the above options are right. But we'll talk about that some other time.