5 Rules for the Most Amazing Office Winter Style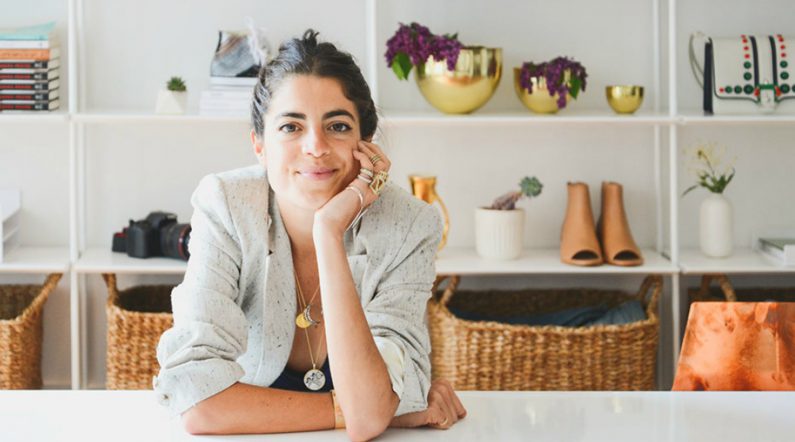 #1 Androgynous style is the most safe choice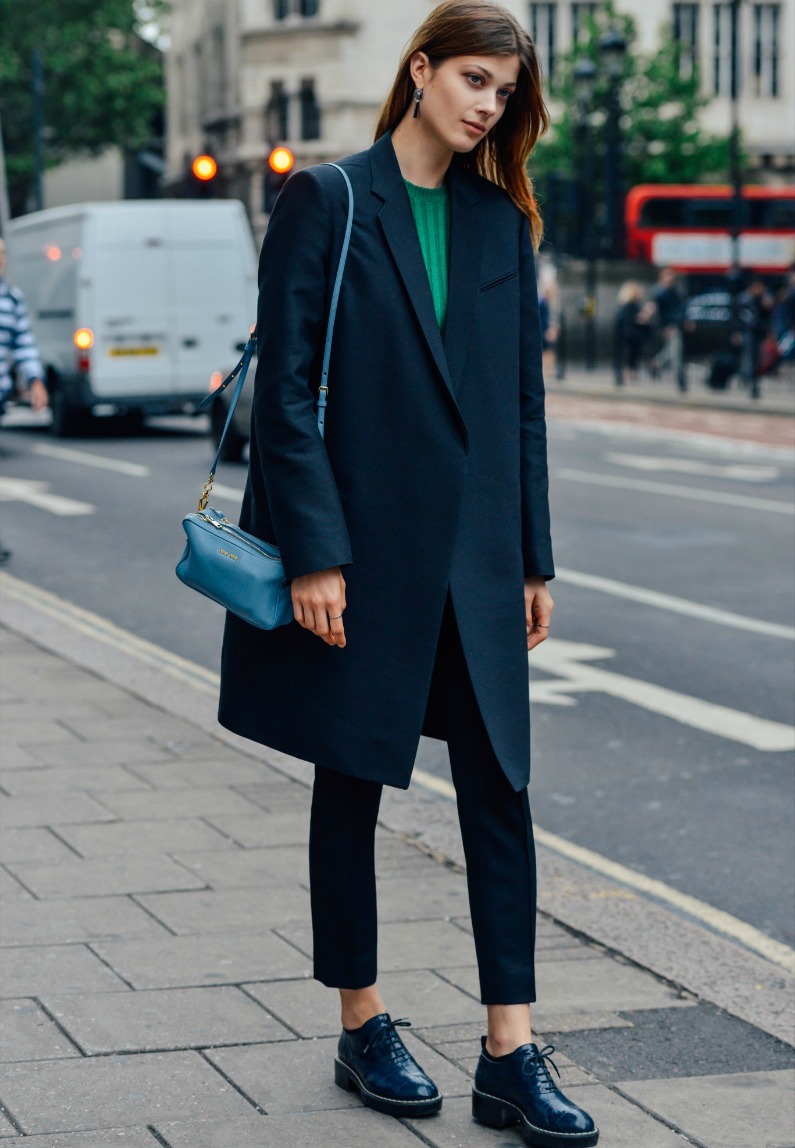 A cigarette pair of pants, some shirts or sweaters, a minimal coat and a pair of oxford shoes is what I consider the most stylish, comfortable and elegant style for the office. This year, designers launched a more effeminate androgynous style, adding small touches of color and accessories. Do the same in the office wearing a striking pair of earrings or a fabulous bag.
#2 Athleisure style is acceptable at the office too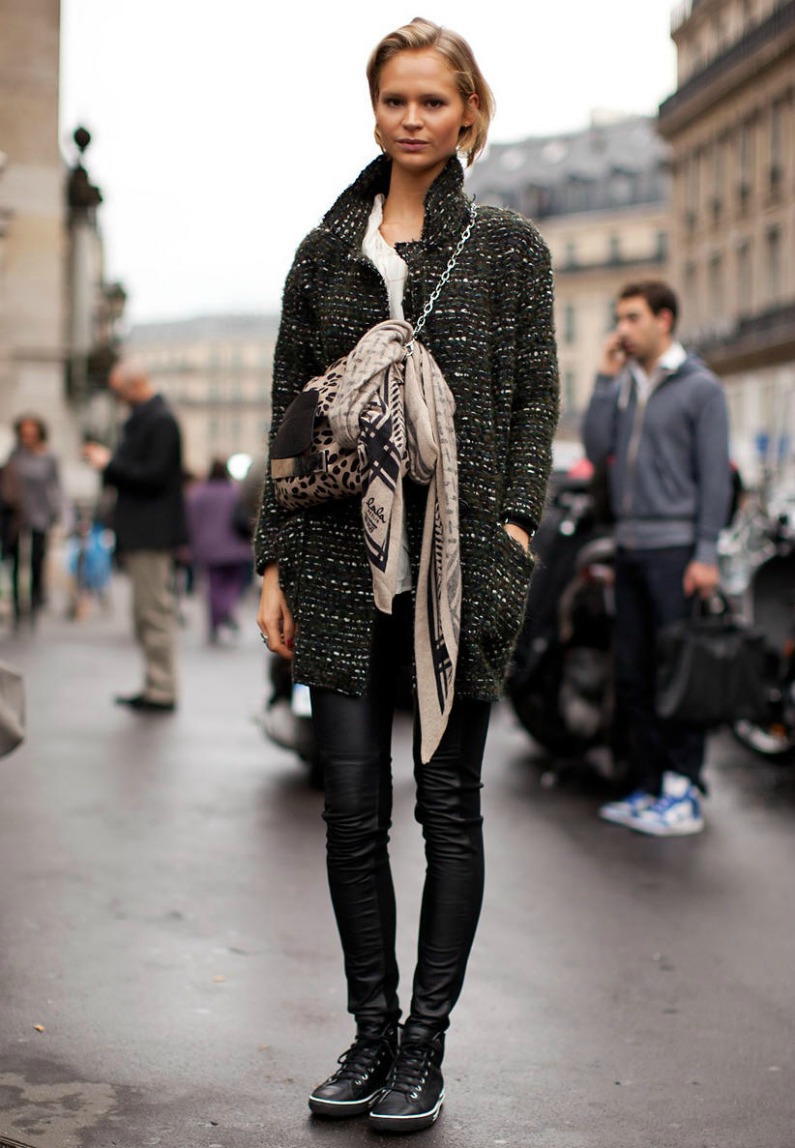 Athleisure style is the hottest style of the season and most women wear it in their office too. Besides, if your style it properly you can wear it from day to night. A leather pair of leggings, a pair of stylish sneakers and a woolen coat is what you need for casual days at the office.
Extra Detail: Tie a scarf in your bag for more professional and elegant look.
#3 Evolve your suit in different ways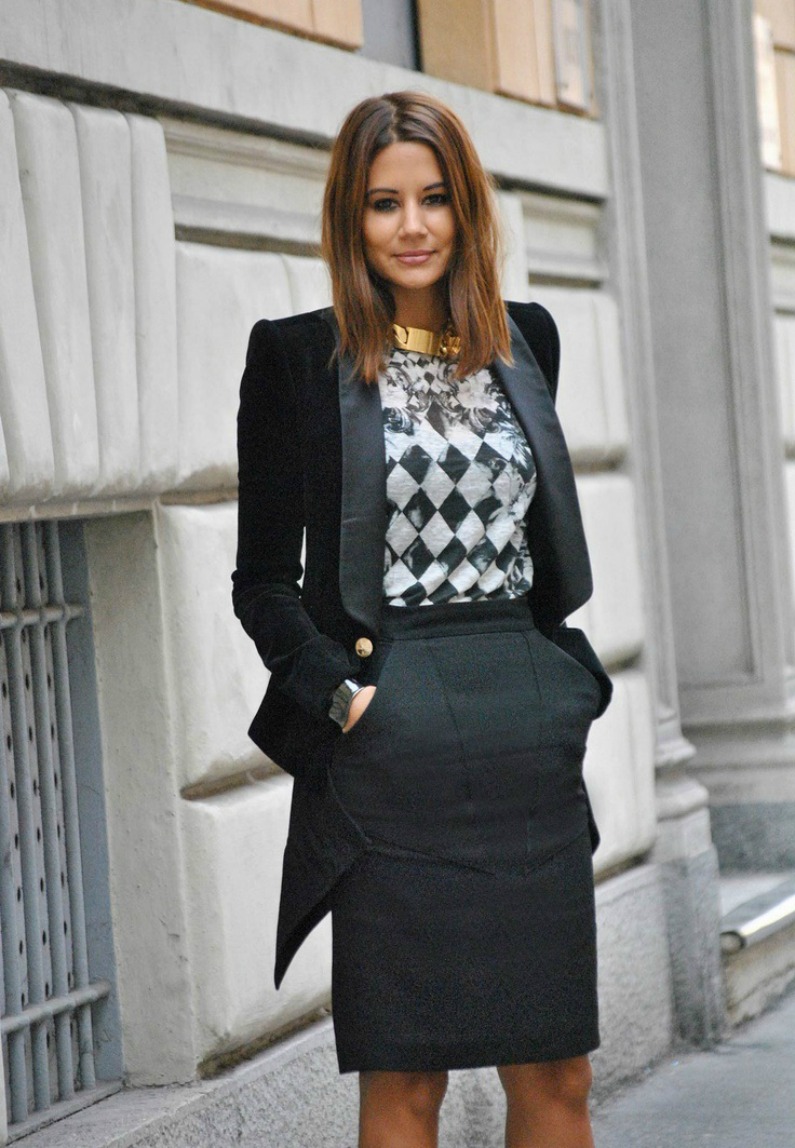 The suit as we knew it has died a long time ago. The classic combination consisting of black pants, black jacket, white shirt does no longer exist in its classic form, but has evolved. Instead you can wear waisted skirt, an elegant velvet jacket and a top with color.
#4 No skin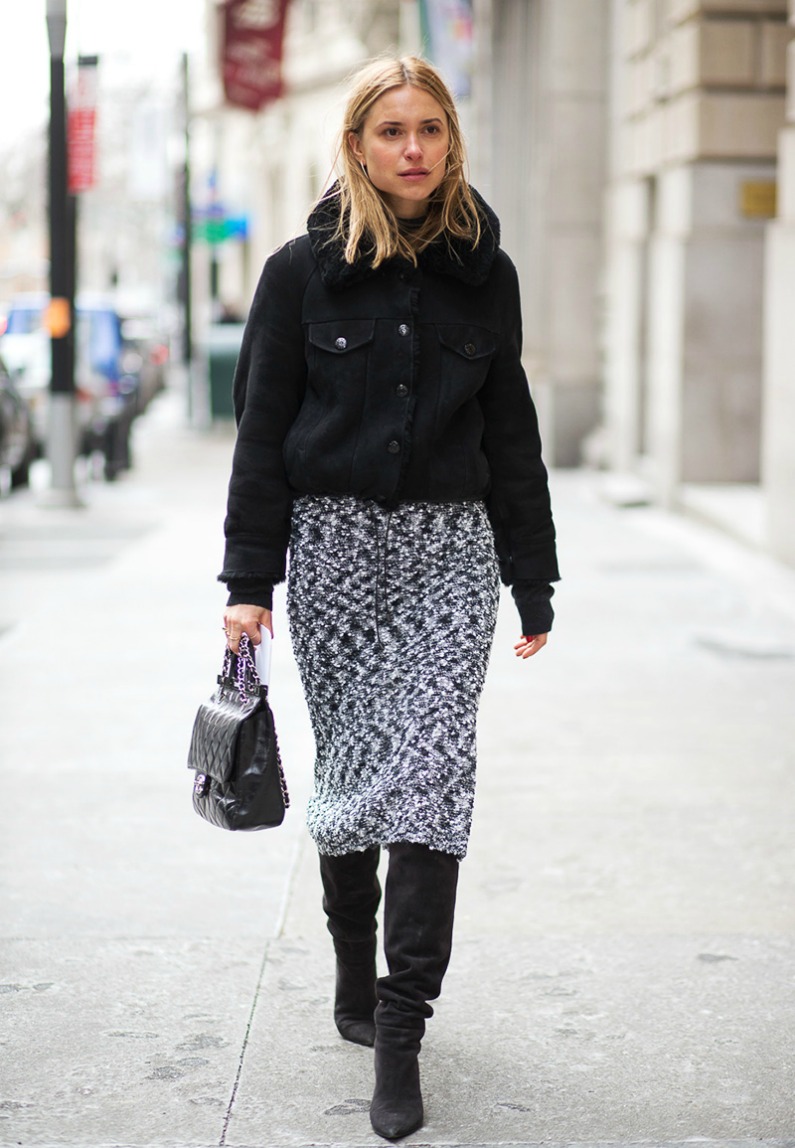 The #noskin fashion started to become popular thanks to Victoria Beckham who was the first celebrity who wore trousers through dresses and boots ended higher than the length of the dress. This dress style is the ultimate office style and is totally my favorite.
#5 Minimalism returns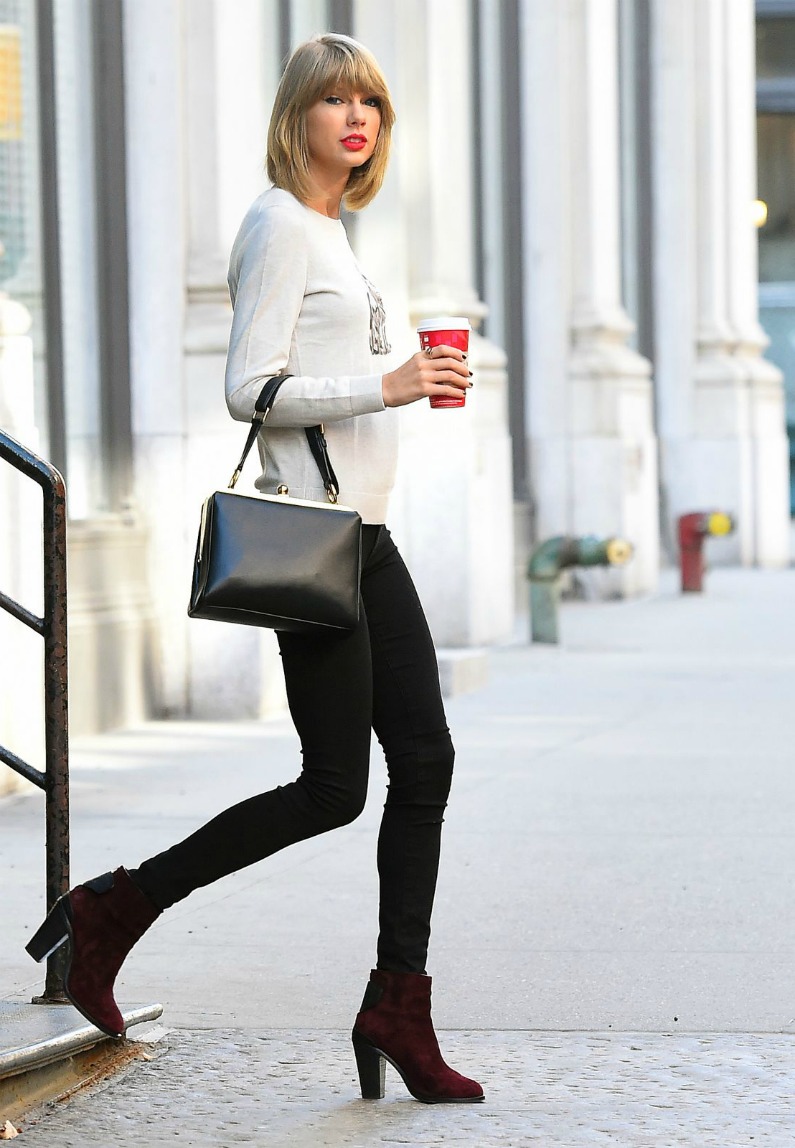 The 80's have affected fashion today, but in our everyday style we love the minimalistic outfits. Taylor Swift, in the picture below, shows us how to enable the more minimal style in the office by wearing pants, tops and ankle boots with simple lines, without color, without tension and without bold prints.