What to Wear at the Office Christmas Party (And What not to)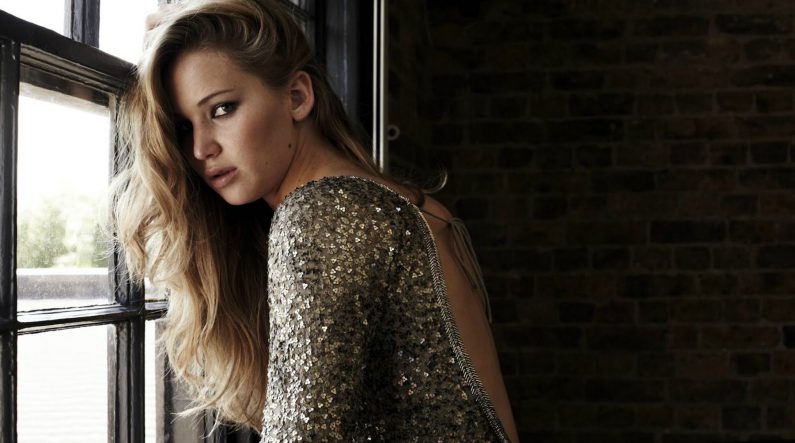 Yes! That's a one million question! It's really really important to find the perfect outfit for the office Christmas party.
And that's because everyone is going to see a part of you that never sees (or that rarely sees). You don't want to think about you "Oh, she is totally in her pyjamas at 10 pm", or "She looks very attractive. She surely is here to sleep with anyone that asks her to". You want to give a simple but clear message. "I am pretty hot but you can't have me. I have a lot of fun outside the office and now you can see it too. Everytime you think of me from now on I will be really hot in your mind. Mission Accomplished!
The Sparkly Skirt
If you dare you will make an amazing appearance as long as you won't overdo it with the rest of the accessories. Combine your skirt with a nice sweater or a shirt and a hot pair of high heels. You should look pretty beautiful especially if you are single and you are looking for the other half. That's an amazing opportunity to show who you are and your great party style.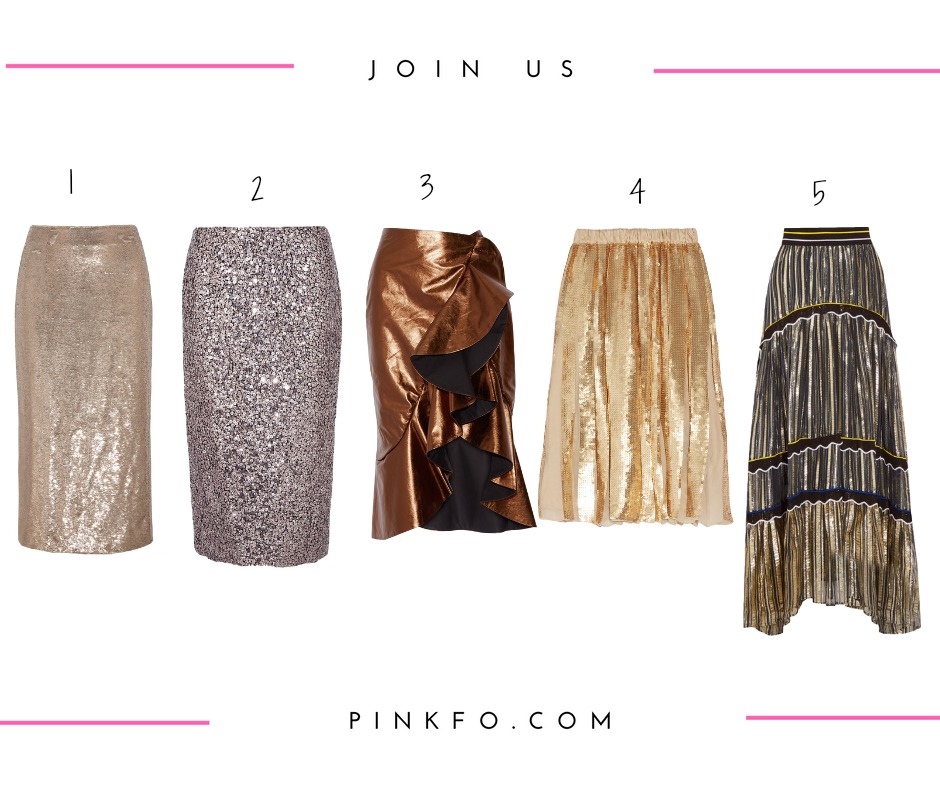 1. IRO Midi Skirt $405.20
2. Tom Ford Silk Skirt $4211.93
3. Johanna Ortiz Skirt $1104.70
4. Tibi Silk-Georgette Skirt $1114.30
5. Peter Pilotto Maxi Skirt $2423.73
The Top
There are a lot of options you can think of but I have my favourites here. Combine the above skirts with one of the below tops.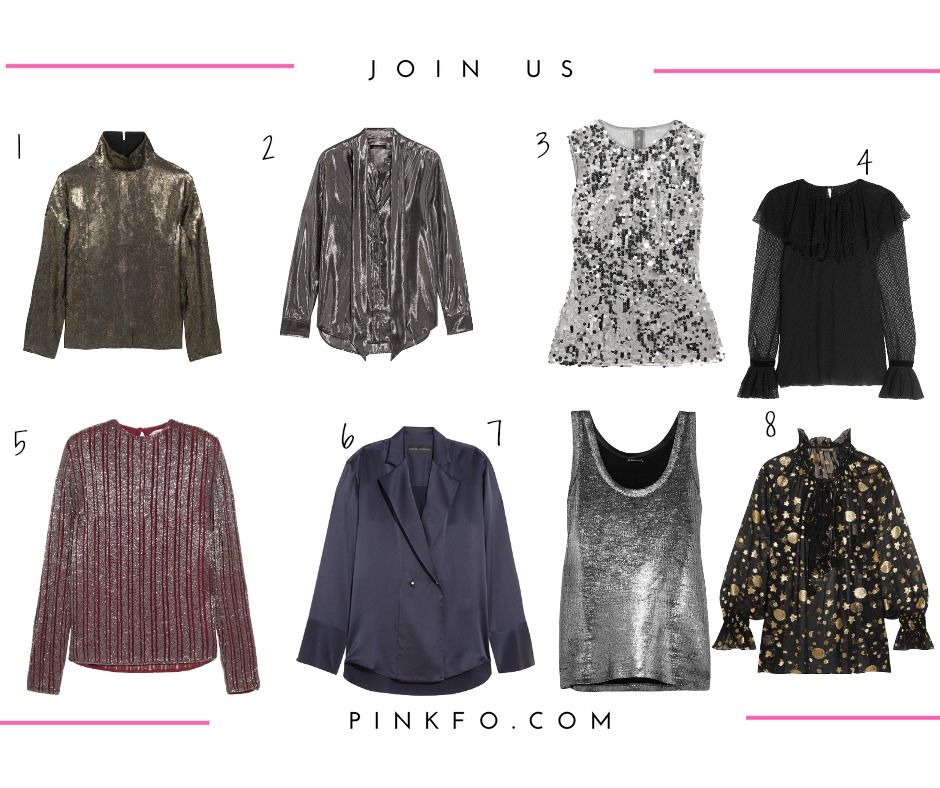 Tibi Top $1,391.26
Kate Moss For Equipment Shirt $497.64
Dolce & GABBANA Tulle Top $850.81
Philosophy Di Lorenzo Serafini Blouse $530.82
Gianni Georgette Top $374.57
Michael Lo Sordo Blouse $496.57
Ann Demeulemeester Tank $535.10
Roberto Cavalli Blouse $1059.50
The Dress
There is always an option. A beautiful dress can make an amazing impact. Don't be afraid to show your great body and your festive mood by wearing one of the below dresses. The dress is a simple choice because you don't have to think much.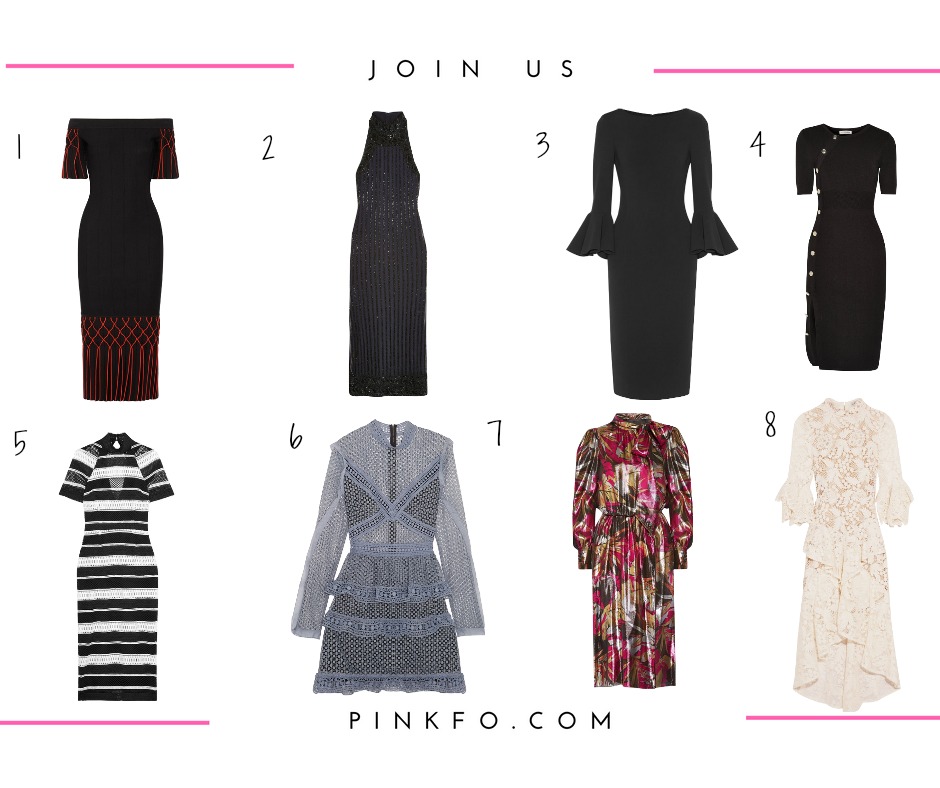 1. Jonathan Simkhai Dress $636.77
2. Ganni Midi Dress $481.59
3. Michael Kors Collection Dress $1,813.99
4. Altuzarra Dress $1,064.85
5. Rebecca Vallance Lace Dress $615.37
6. Self-Portrait Mini Dress $326.41
7. Marc Jacobs Lame Dress $2,006.63
8. Rebecca Vallance Lace Dress $754.49
The Jumpsuit
The jumpsuit is like the dress. It's a simple option that can do it's job which is to make you look stunning. These are my favorities for this year.
1. Rolant Mouret Jumpsuit $1,835.39
2. Halston Heritage Jumpsuit $513.70
3. Rachel Zoe Jumpsuit $1,214.68
4. Alexander Mcqueen Jumpsuit $2,434.71
5. Self-Portrait Jumpsuit $406.68
6. Saint Laurent Jumpsuit $10,691.30
7. Self-Portrait Jumpsuit $382.06
8. Roland Mouret Jumpsuit $1,835.39
The Bag
You want a small bag to keep the basics in it but you also want to impress. These are my loved ones…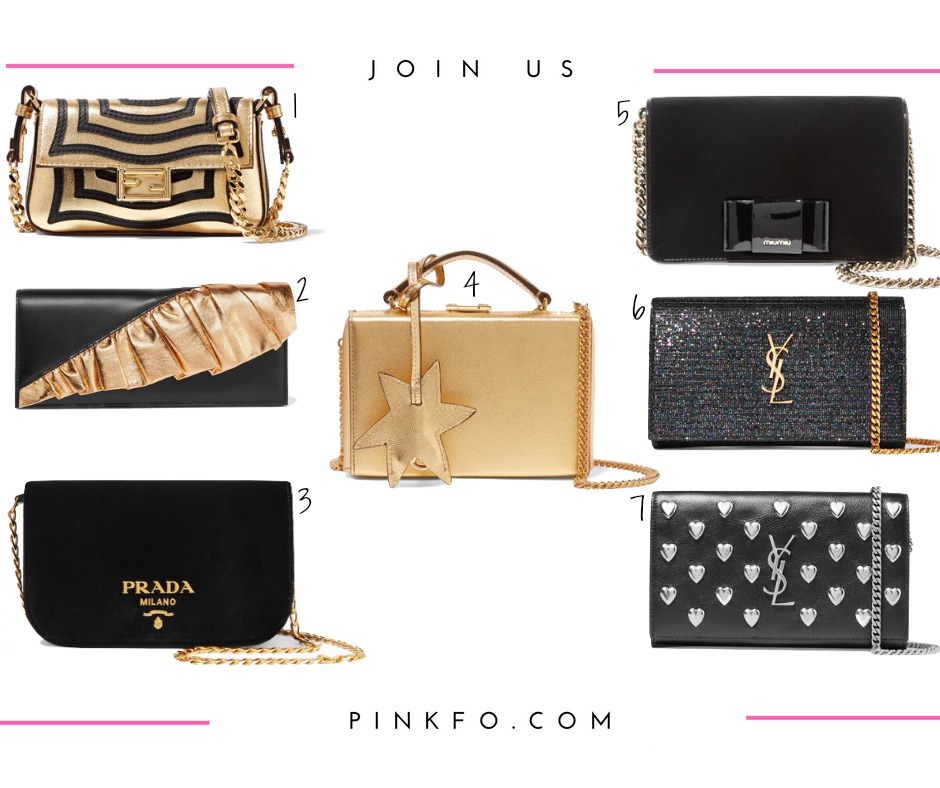 1. Fendi Shoulder Bag $1,386.20
2. Saint Laurent Leather Clutch $906.36
3. Prada Shoulder Bag $1,439.52
4. Mark Cross Shoulder Bag $1,946.02
5. Miu Miu Shoulder Bag $874.38
6. Saint Laurent Shoulder Bag $1,268.91
7. Saint Laurent Shoulder Bag $1,375.54
The Shoes
If you decide to play safe with your outfit then you can play "dirty" with your shoes. Pick something sparkly, interesting and festive. Everyone will love something like the below.
1. Gianvito Rossi Sandals 620
2. Aquazzura Sandals 650
3. Jimmy Choo Sandals 875
4. Aquazzura Sandals 555
5. Sophia Webster Sandals 565
6. Oscar Tiye Pumps 585
7. Oscar Tiye Sandals 635
8. Sophia Webster Pumps 635
Outfits
I know! It can't get very frustrating but don't worry! I'm here to give you amazing ideas for the office Christmas party!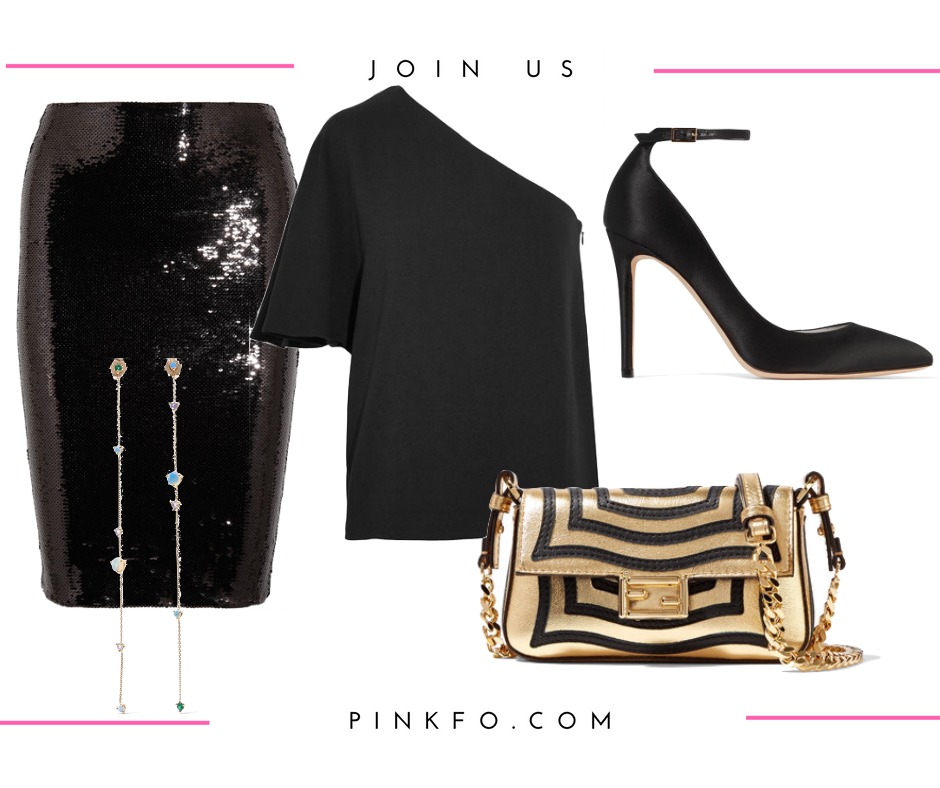 Tom Ford Pencil Skirt $2,729.01 // Tibi Top $454.84 // Fendi Shoulder Bag $1,391.26 // Wwake Earrings $1,418.02 // Jimmy Choo Pumps $936.43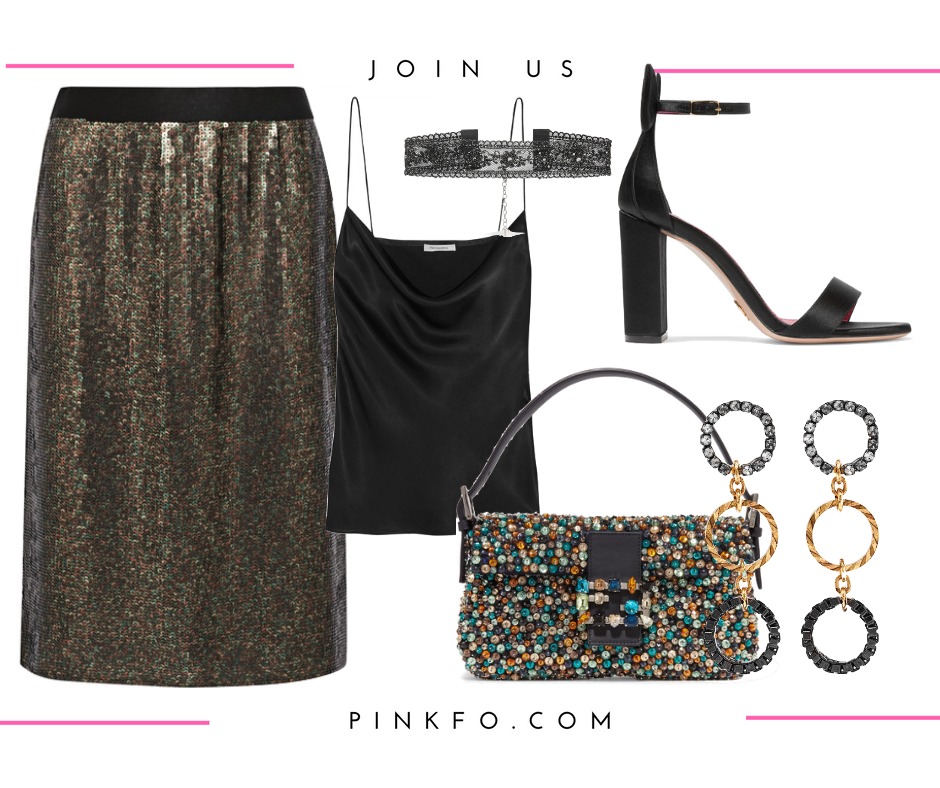 Tibi Skirt $1,016.69 // Protagonist Camisole $330.69 // Erickson Beamon Earrings $246.15 // Chan Luu Choker $140.20 // Fendi Shoulder Bag $5,511.53 // Oscar Tiye Sandals $540.45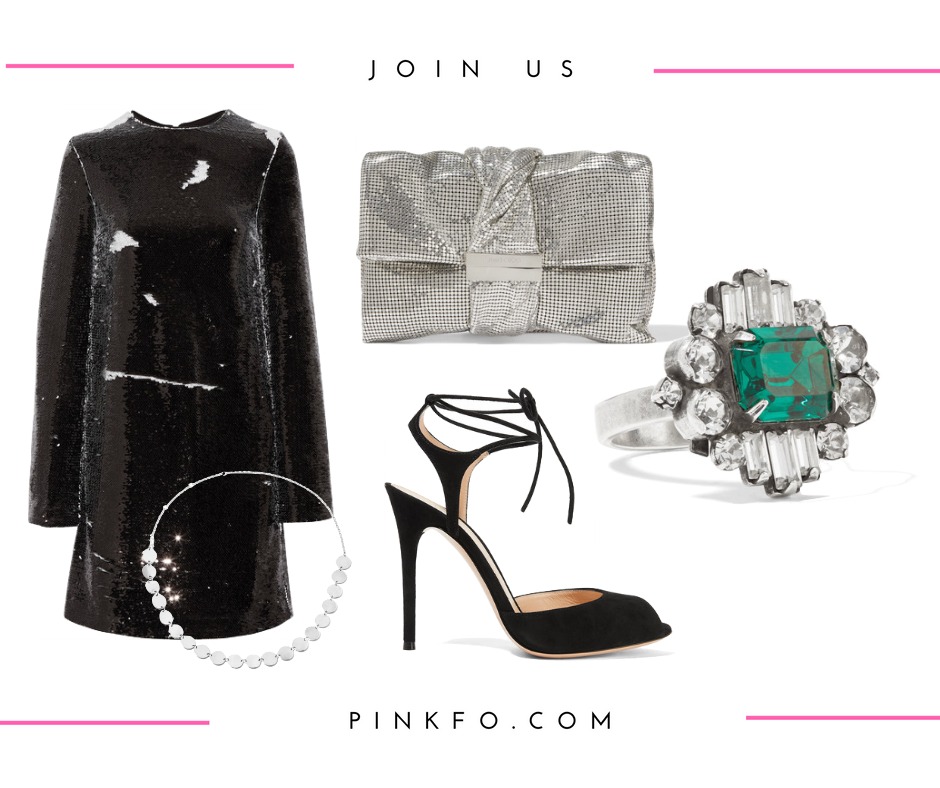 MSGM Dress $952.48 // Dannijo Ring $191.57 // Saskia Diez Necklace $246.15 // Gianvito Rossi Sandals $663.52 // Jimmy Choo Clutch 1,813.99
What not to wear
1. Forget the ugly holiday sweaters that are great fun, but they don't fit for the office party. Prefer to wear them maybe at your home's Christmas party.
2. If you haven't been hired to play Santa for your co-worker's children, then don't wear a Santa's costume to the holiday party. If you really want to show off your holiday spirit (or you love Christmas so much) add a splash of red or green to your outfit.
3. Don't overdo it with your party dress. You should look festive but classy. Unless that's not what you want.
The Hair
So many choices but we have the best for you in order to impress at the office party and make everyone say «Wow!!».
1. The Victoria's Secret Hairstyle is a safe and sexy choice if you want something simple but elegant.
2. Tanya Burr shows you how to do a nice hairstyle with amazing make up in the holiday party at work.
3. Do you want something vintage? Try this amazing style from Estee Lalonde.
4. Want some braids? Braids sound fantastic for holiday season. Try one of these amazing hairstyles.