«How to wear athletic leggings with formal tops and boots?»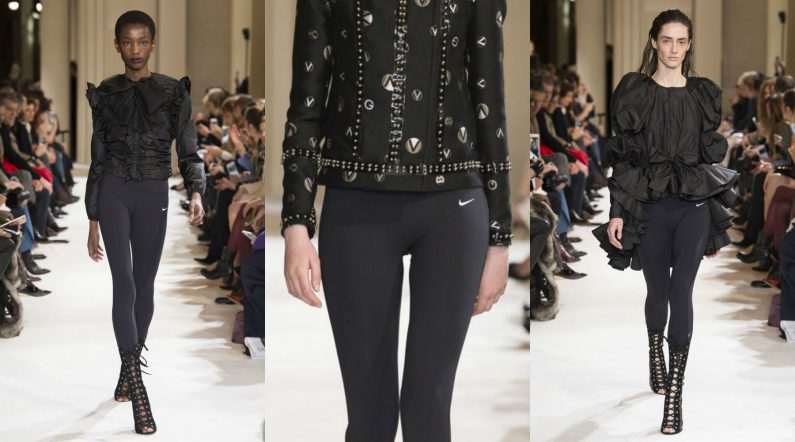 Giambattista Valli has the answer in this question and he presented this style in his late collection in Paris Week Fall/Winter 2017/2018.The designer did a weird (at first place) combination while styled Nike leggings with sexy high-heeled boots and tops with lace or blazers.
So, if you want to combine leggings with formal tops, you have the confirmation from a top designer! Athleisure style continues to be the top choise of designers and we saw this style in the shows of many brands and designers.
Watch all the 3 looks from Giambattista's Valli amazing show!