Skirt and Sneakers: All About this Super Hot Combination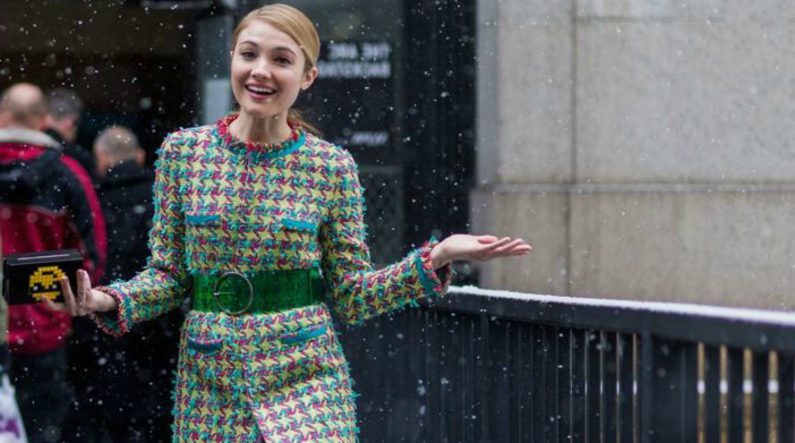 Skirts and Sneakers: The total combination for winter as long as you know how to wear them. I'm answering all the questions for you and I'm here to answer to a lot more if you have any. 
What kind of sneakers to wear with a mini, midi or maxi skirt!
First of all you should know that you can wear any kind of sneaker you want with your mini, midi or maxi skirt. I would prefer something more simple (like a one color pair of sneakers but that's just my opinion. I prefer to make safe options). On the other hand you can wear any kind of sneakers you want. There are no limits. As long as it looks good in your eye, there is absolutely no problem.
What kind of tights to wear during winter!
Due to the fact that tights are definitely one of Fall Winter 2016/2017 must-haves, the question is not whether to wear tights or not but what kind of tights to wear. Go for sheer black, thick colorful (like Gucci suggests), Saint Laurent's veiled, opaque or micro polka dotted fishnets tights. This year is the tights year and I love that cause leaving something to the imagination is often much more seductive than actually showing.
Or you can just wear a pair of over the knee socks!
You have 2 options if you want to make that choice.
1. You can just wear a pair of over the knee socks, your sneakers and your mini skirt (because there isn't a good choice to wear them with a midi skirt).
2. You can wear a pair of sheer black tights and your over the knee socks on top.
Or you can go bare legs (cause this is the ultimate power move) and wear just your skirt and your sneakers. You can totally do that too but why suffer? There are so many amazing options to try especially if you want to wear a mini skirt or a midi skirt. For the maxi skirt you can totally dare the bare legs thing.
Get some inspiration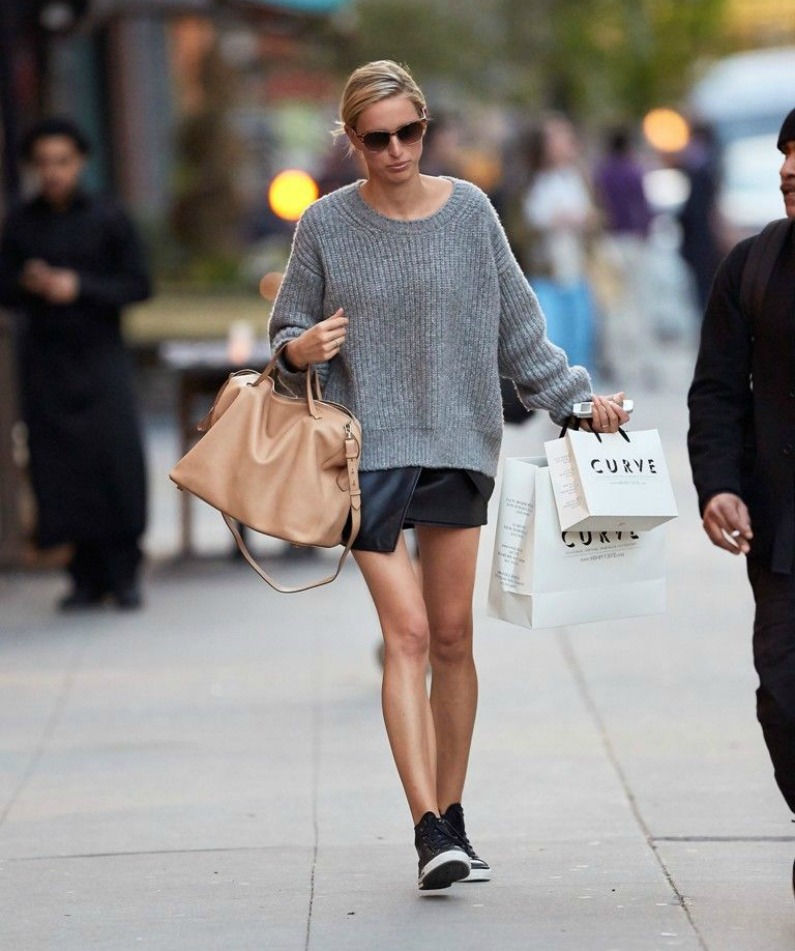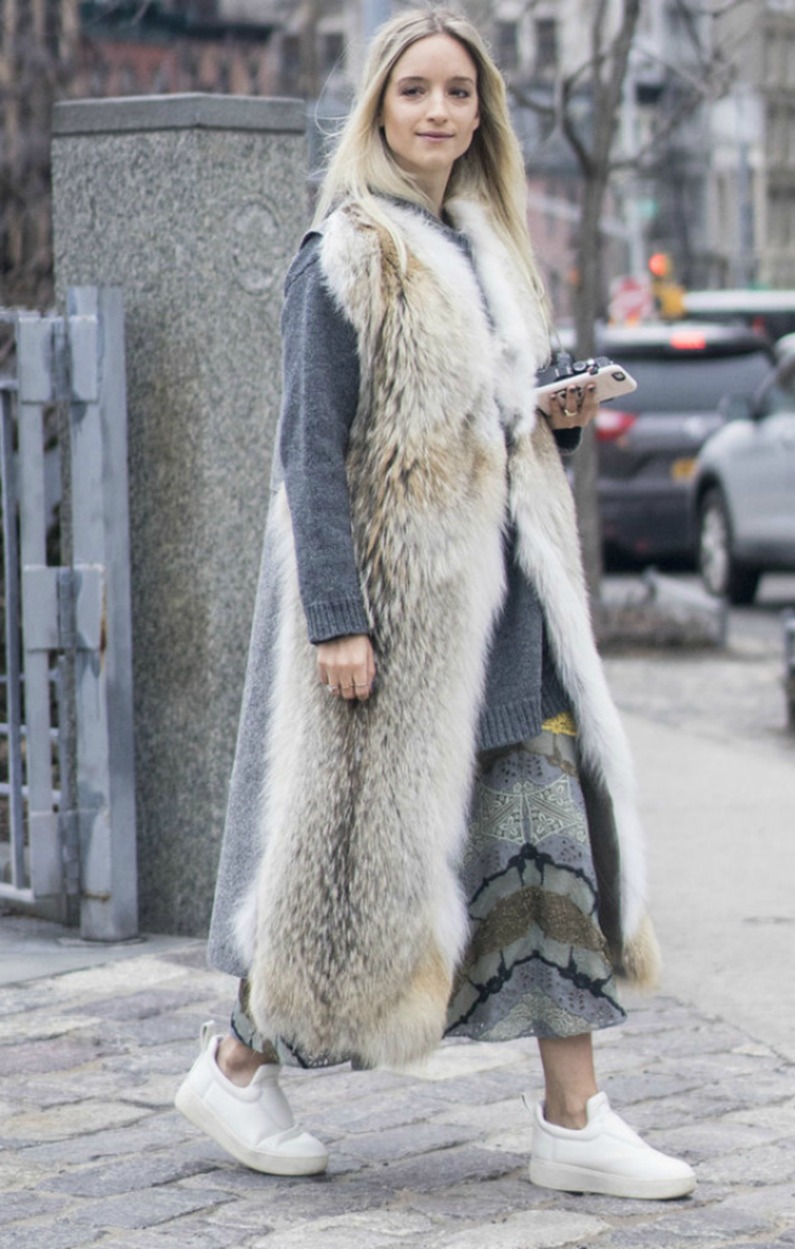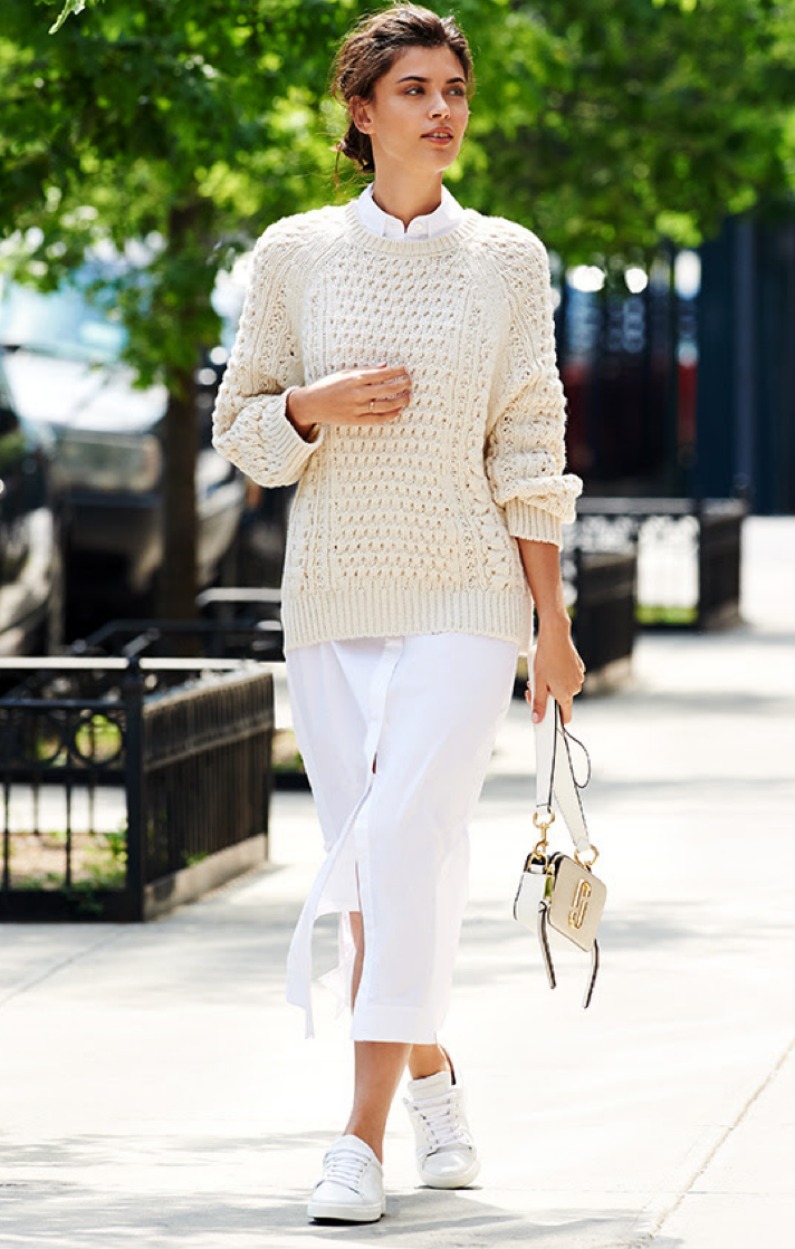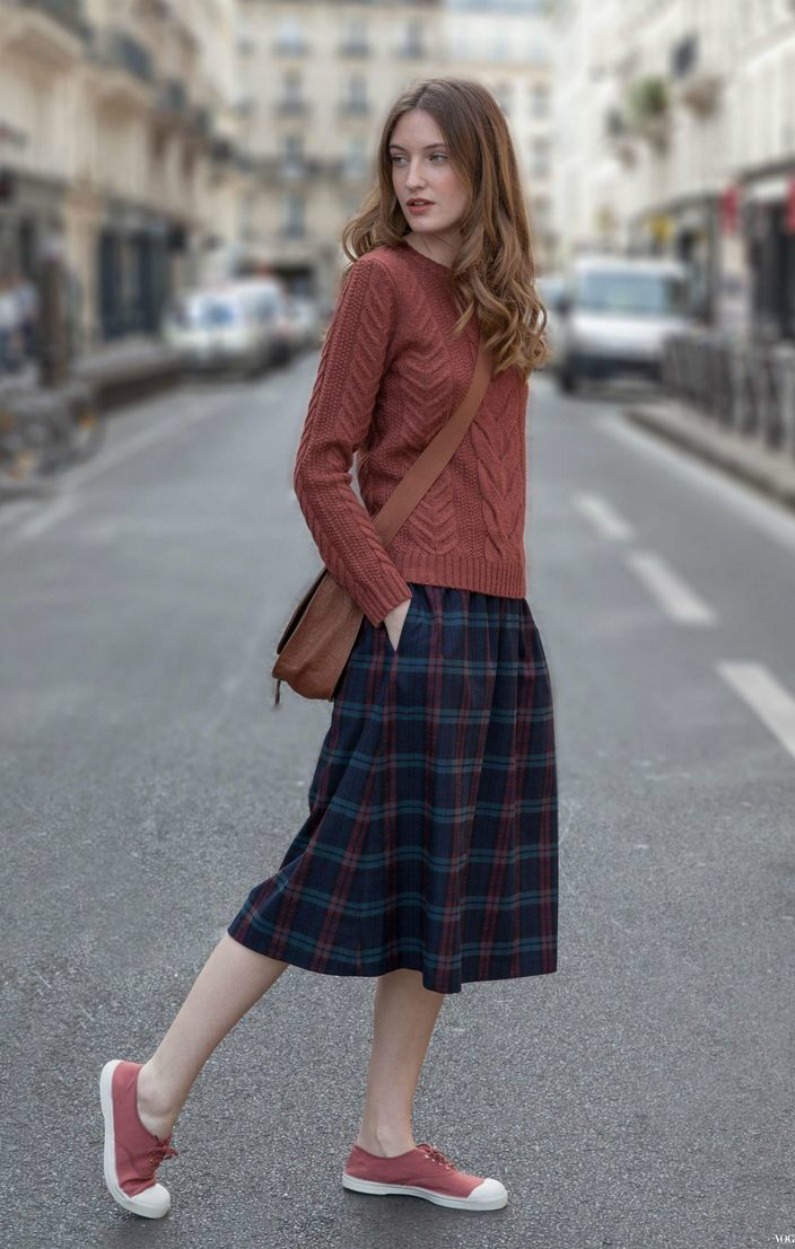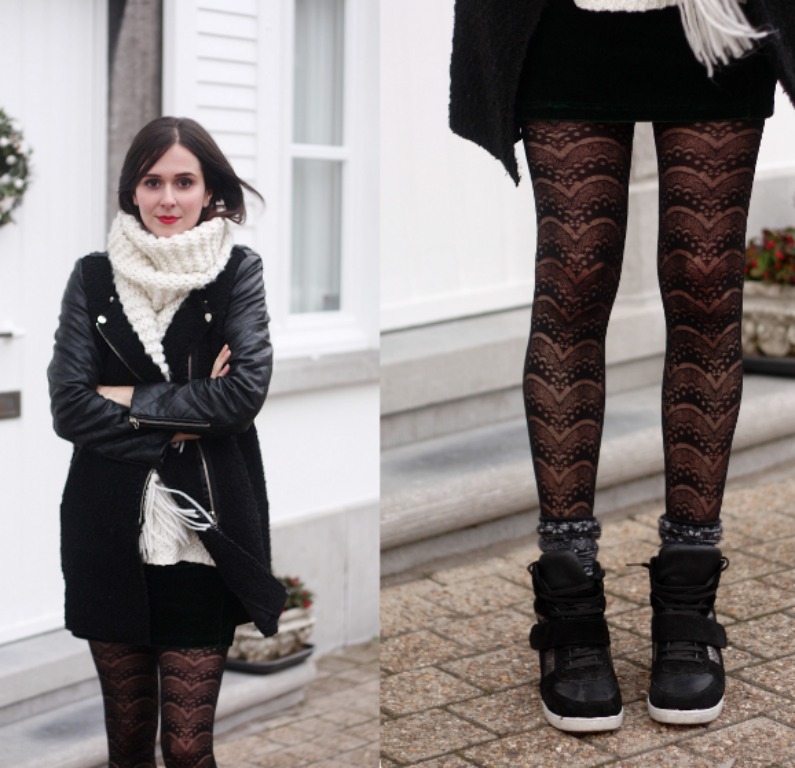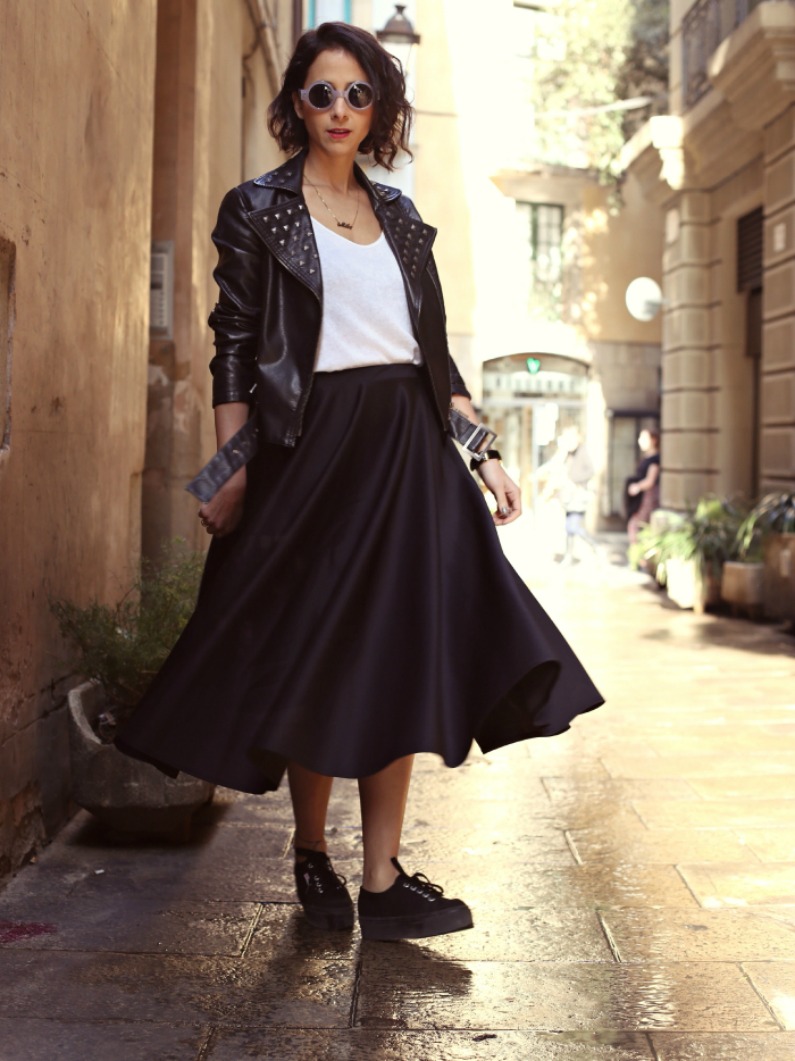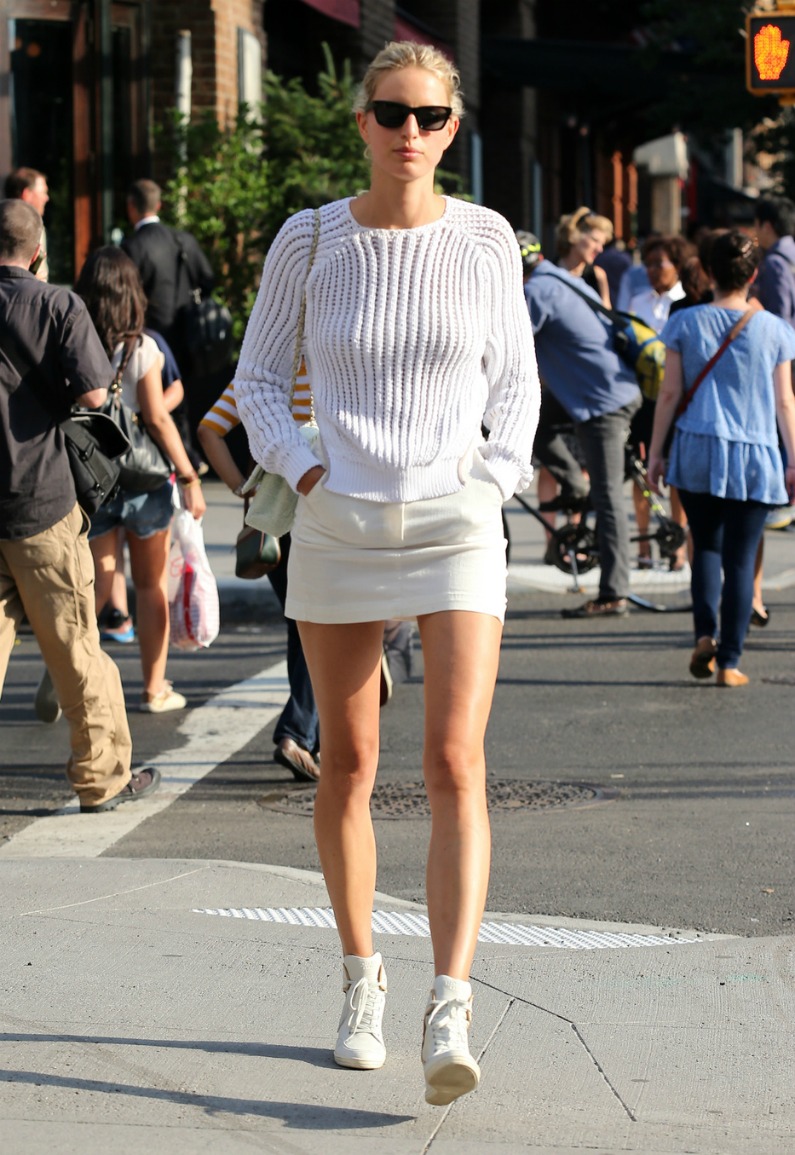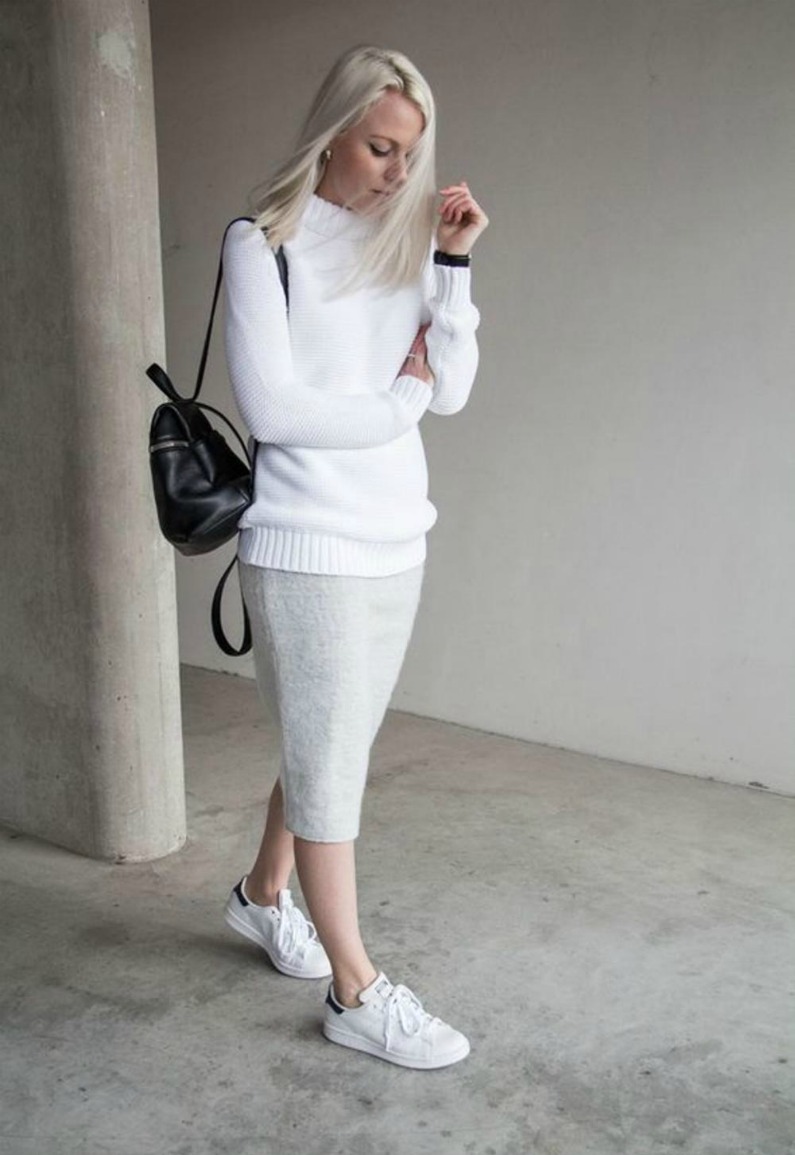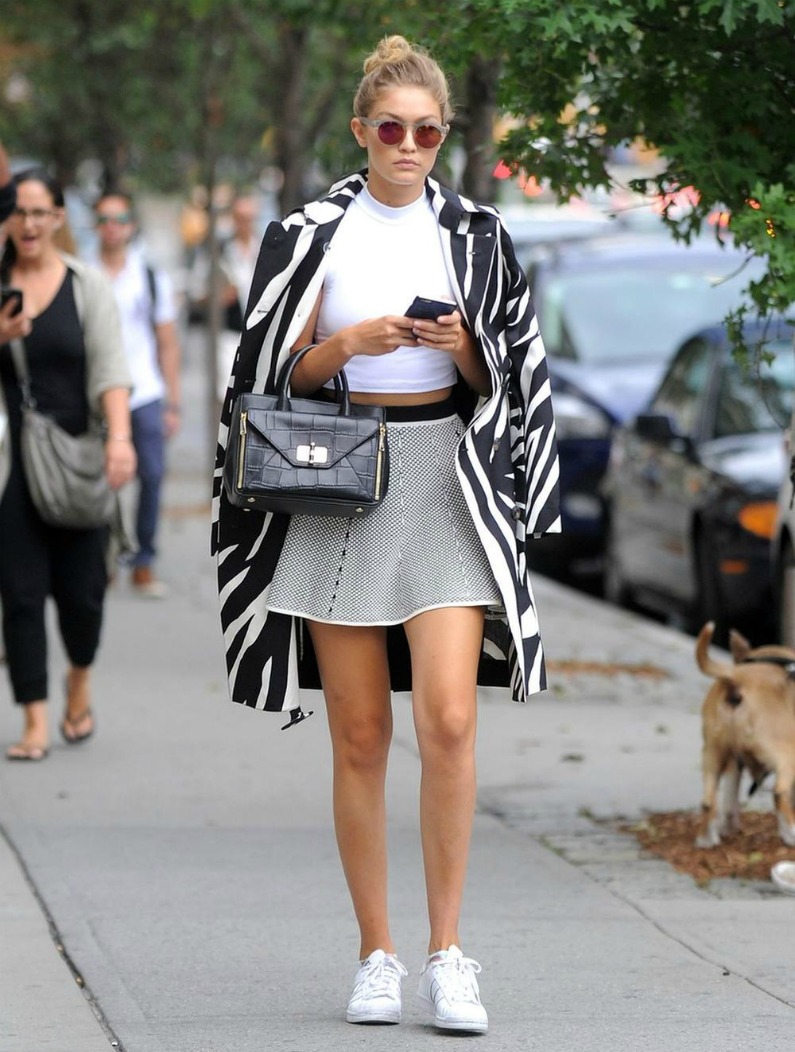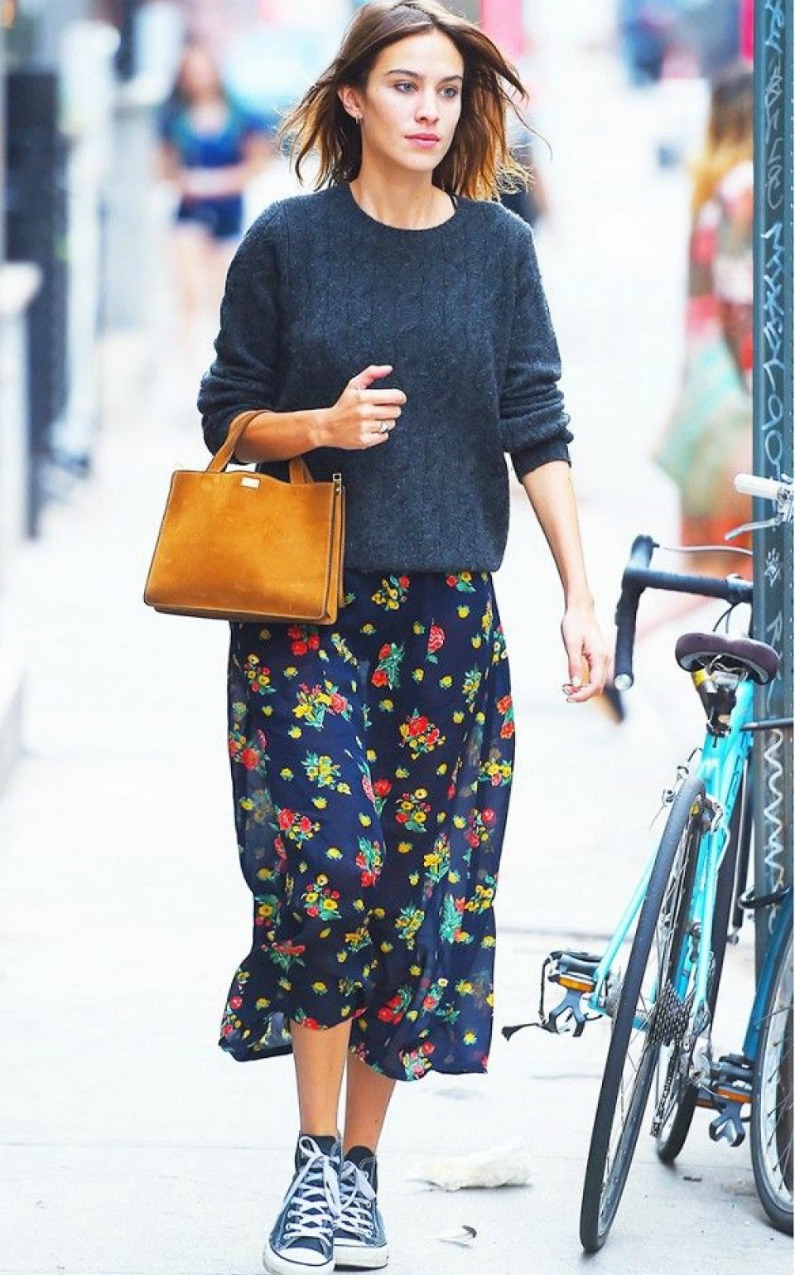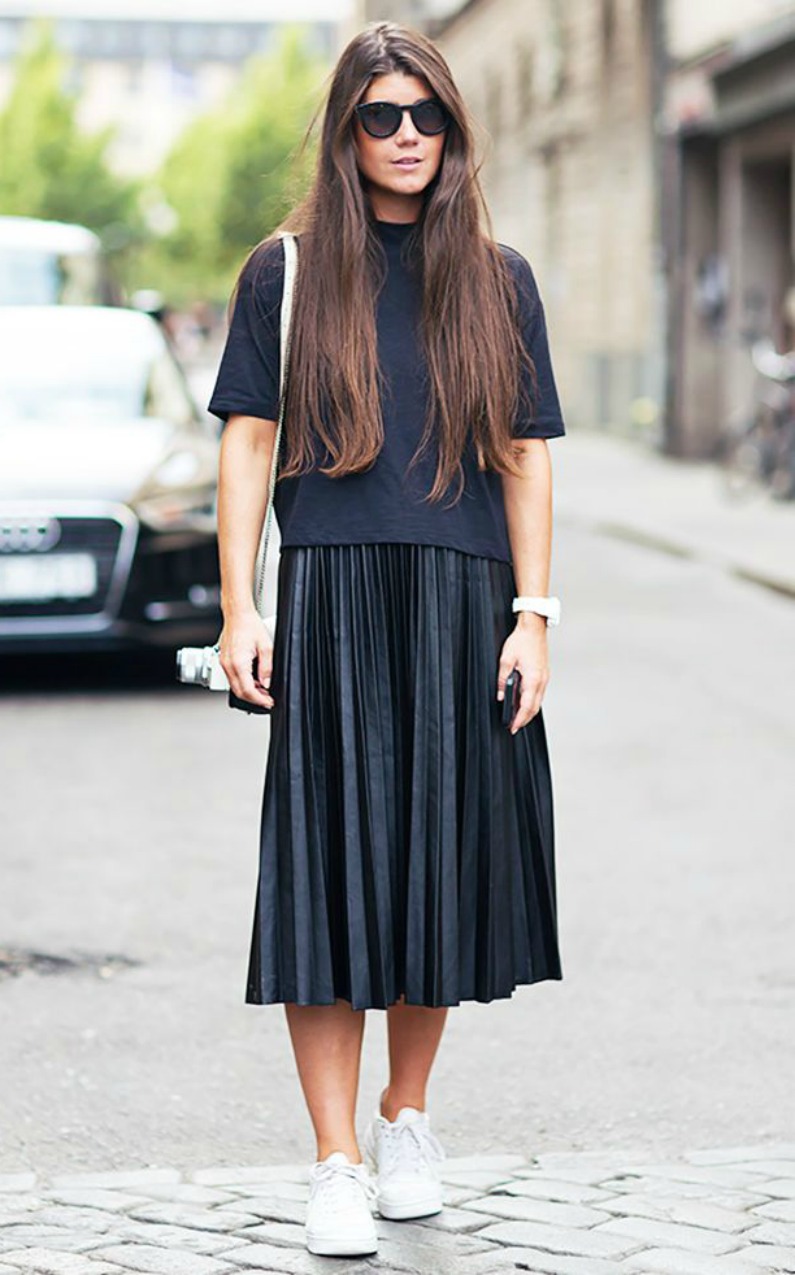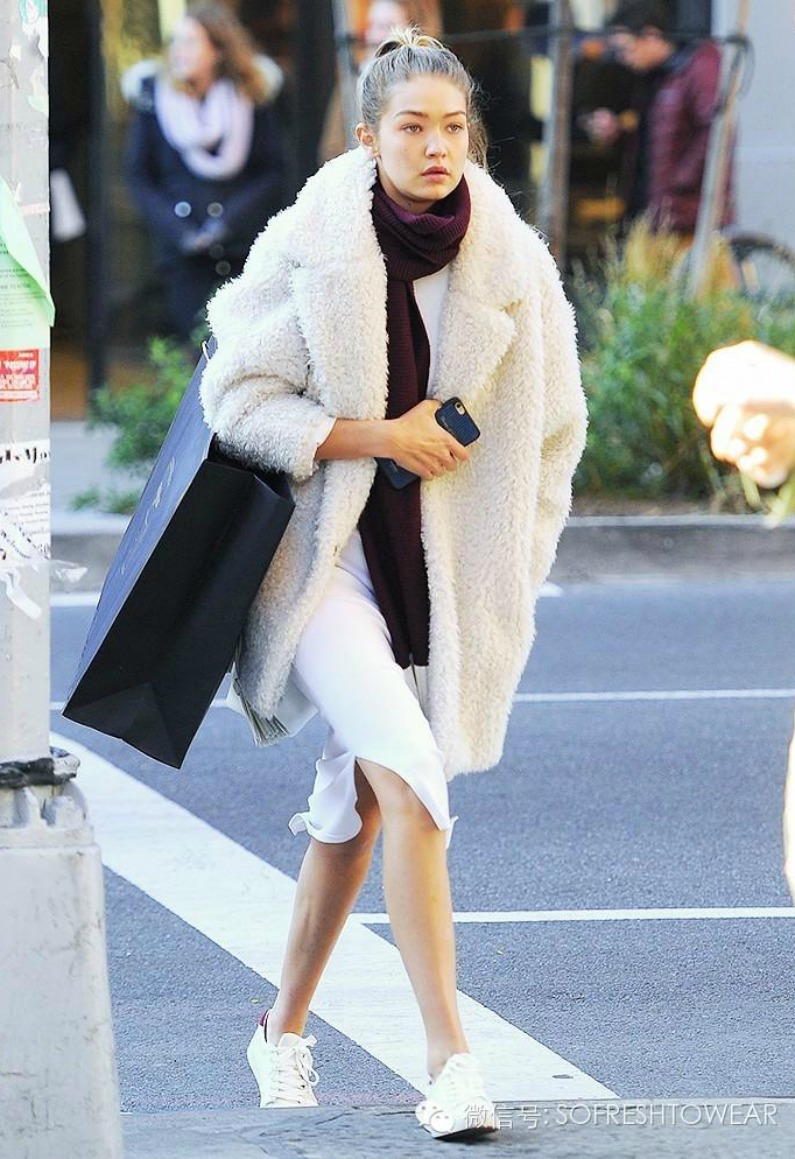 But what if you are a little bit more curvy? What type of skirt is ideal for you?
Pencil midi skirts, A-Line skirts with a knee length that add an aura of height to the body and makes it look less plus-sized and pleated skirts are the best choices for curvier women. Just try to emphasize the parts in your body that you like the most. If you decide to wear a pencil skirt be sure to choose smooth underwear underneath and go for a heavier fabric. This way the fabric coasts over your curves without illustrating them.
1. If you have a thick waist then you should wear skirts that draw attention to your legs and away from the waist. Wear long and full skirts or short skirts.
2. If you have a large stomach wear lightly tapered pencil skirts and A-line skirts that drape. Avoid anything very tight and front pockets.
3. If you have a bottom-heavy figure you should choose A-line style or loose skirts, softly draped skirts, and wraps. Go for dark colors, avoid pockets on the skirt, very tight skirts and skirts that have pleats above the hips.
4. If you have large thighs then go for loose and drape skirts.
5. If you have thick ankles go for long, maxi, loose skirts and pair them with above-the-ankle boots. Avoid wearing sneakers.
6. Last but not least, if you are a lot more curvier than you should be then it's better for you not to combine your skirts with sneakers. Prefer a pair of high heels,pumps or flats. You don't want your legs to look even more curvy. You should do anything you can to look taller and thiner and a pair of sneakers won't help you at all.
Read more: