Parisian Work Style: The Basic Rules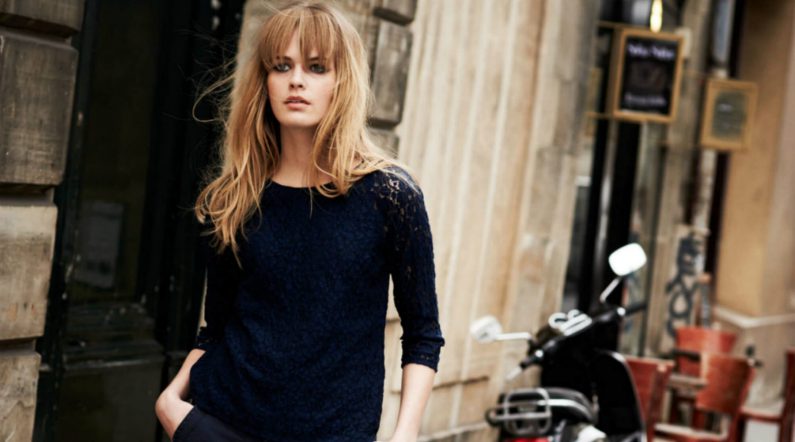 You can dress like a Parisian too and that's the ultimate goal.
Don't worry. It's not a mystery but how do you do it?
Before I start I have to tell you that I love Paris (it's one of my favourite places in the whole world) and I also love Parisian girls and their style. That's why I consider myself as an expert and I will tell you a few easy tips with the help of Paris street style.
Less is more
Parisians dress very simple at work. They don't like bold colors for their everyday lives. They believe in the motto, "The simpler the better" and I can't agree more. I must have been a parisian in a previous life. Minimise the accessories. You want to look effortlessly chic. The colors they love are: Black, grey, navy, brown, white and burgundy. 
Stripes
Parisian girls love black and white stripes. It's classic, it looks stereotypical but if you combine it with unexpected pieces like wide-leg pants you have created something special and fresh. Of course you can put the stripes on your skirt.
Relaxed outfits
Parisian girls don't wear clothes that are too form-fitting or structured. They prefer relaxed clothes and outfits that make them feel nice and comfortable. Their looks don't look baggy but they are as comfortable as they should be. 
No major logos
Even though Louis Vuitton, for example, is a French brand, Parisian women don't wear it. They don't like bags with labels and that's something that is pretty common. The only exceptions are Burberry and Chanel. They love Chanel bags and Burberry trench coats.
Besides French women style is timeless and classic. They don't follow trends, they are not obsessed with fashion and they don't wear anything super flashy.
No sky heels
French women don't prefer sky heels in an attempt to look sexy. They feel sexy when they are comfortable and that's something they don't negotiate. You will, almost always, see them wearing ballet flats, short boots, tall boots and heels of a manageable height.
White shirts
Parisians love white shirts and they wear them almost with everything. It looks great under a blazer or trench or under a sweater.
Make up tip: Parisian women never wear in their everyday lives a lot of makeup and that's pretty refreshing. You will see them wear a little makeup -usually lipstick and mascara- but they don't overdo it with a lot of makeup. If they have pimples they don't do anything about it. They don't try to cover them. They just live with them until they are gone. 
You can also read: