Kylie Jenner: Copy her Total Look in 20 Minutes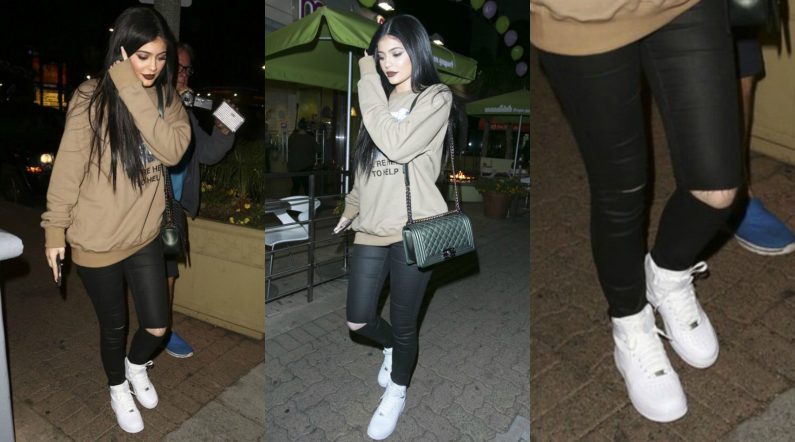 Kylie has an amazing athleisure style that we like a lot! In this appearance (check the pictures below) she chose a loose sweatshirt, leather leggings and white sneakers. He messenger bag give to the look a more casual point of view.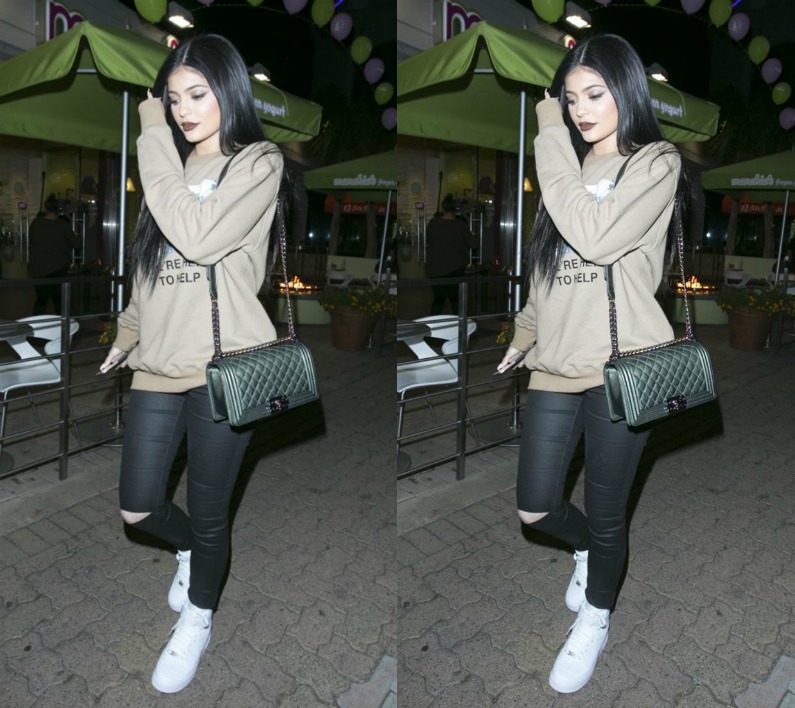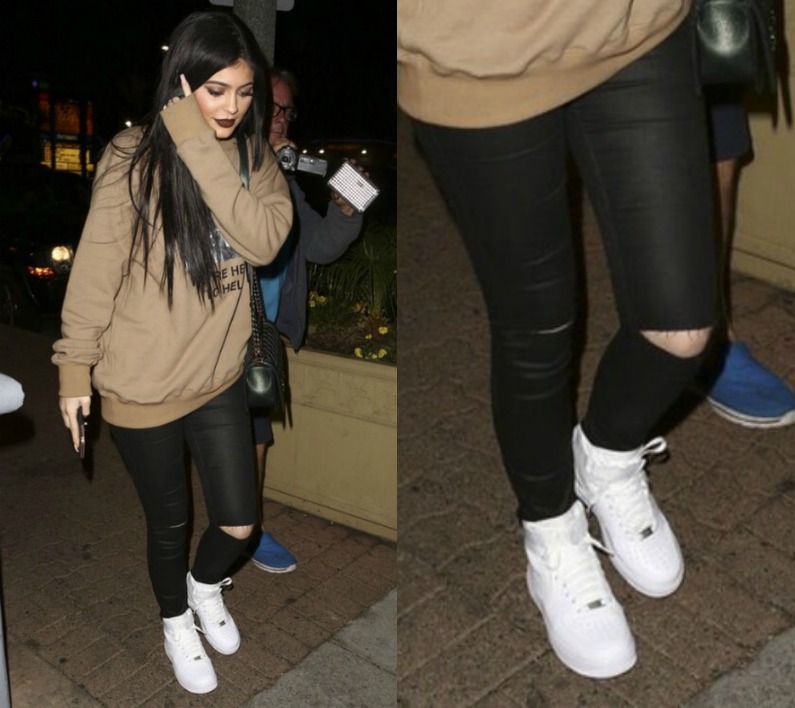 The look: Wear your black leather leggings, your loose sweatshirt and a pair of sneakers (color doesn't matter) and you are ready.
The Sweatshirt
ASOS $28.00 | 2. ASOS Vintage $53.00 | 3. Wildfox $158.00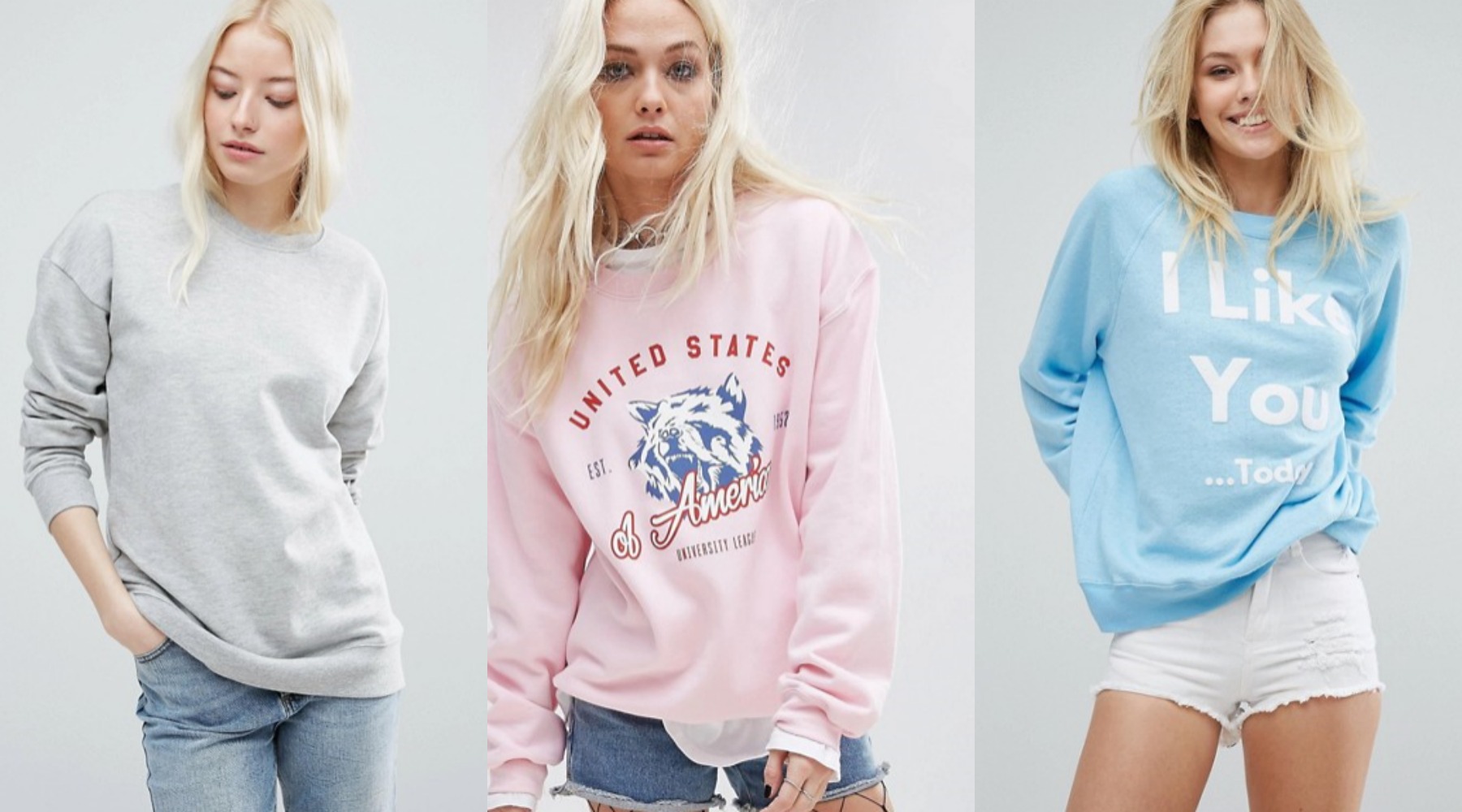 Τhe Leggings
ASOS $53.00 | 2. ASOS $28.00 | 3. ASOS $31.00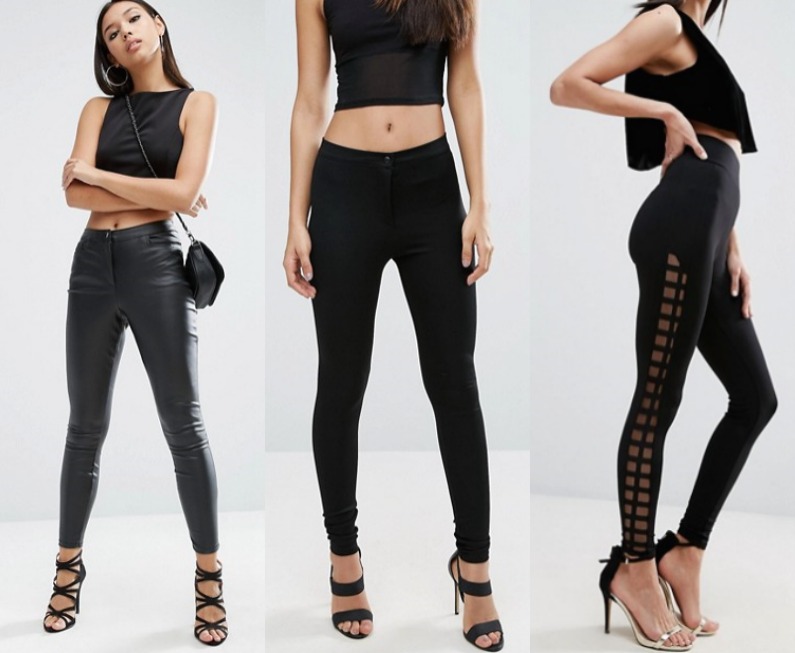 The Shoes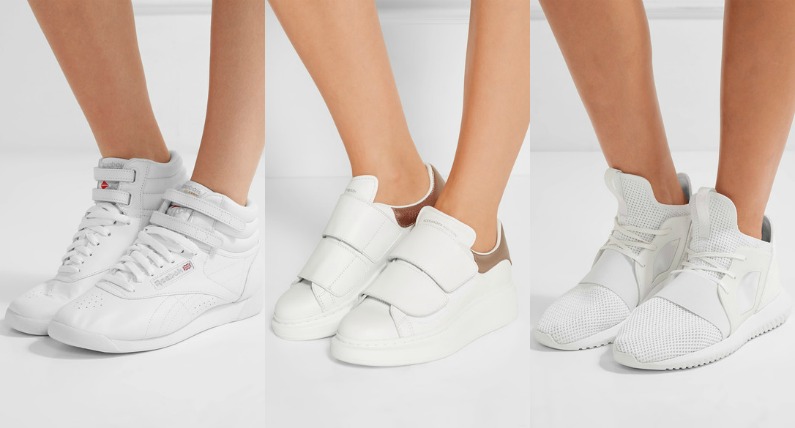 The hair: It's not difficult to straight your hair right. All you have to do is watch this "how to" video.
The makeup: Kylie has emphasized her eyes and her juicy lips with a dark shade of lipstick.