How to Successfully Pull-Off The Androgynous Style at Work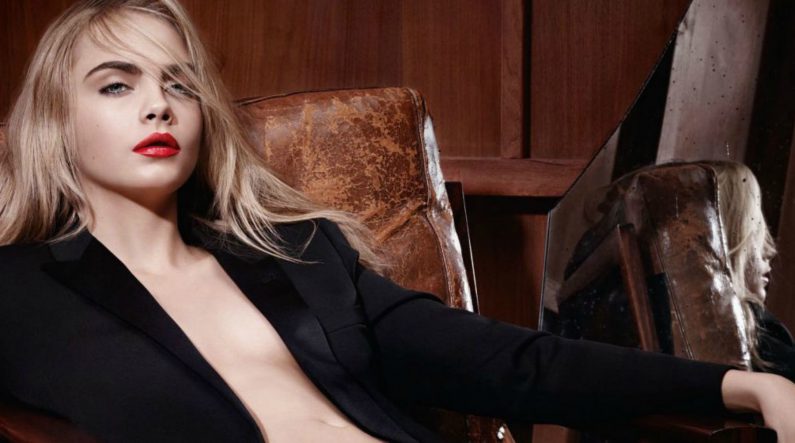 Androgyny is a whole movement, a whole attitude that in the last few years it has been trending and it has established itself as a pragmatic dimension of people's appearance and demeanor.
Androgyny is especially prevalent in the fashion industry. Actually, the fashion scene has played a dramatic role in boosting and promoting the androgynous look throughout the 20th and 21st century.
But what is the androgynous style?
Well, androgyny is the blurring of the lines between masculine and feminine characteristics. The genders are not that characteristically distinguishable and both men and women adapt style elements from the other sex.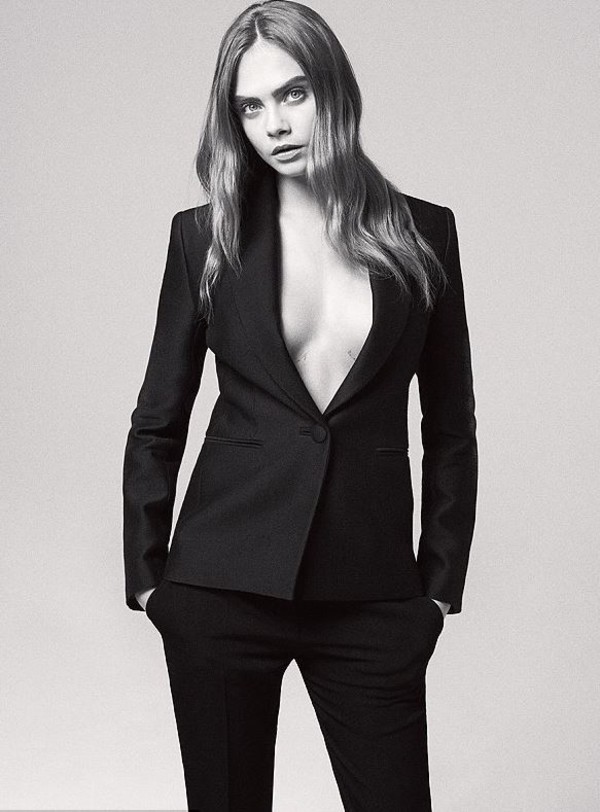 The androgynous style took off when several acclaimed and world-renowned fashion designers and stylists got passionate with transformation and transgression; trying to erase the borders between the sexes and between cultures.
The traditional norms that have developed throughout the centuries are questioned and we have reached an era where there are no cardinal rules in regards to the way we dress and the way we look.
Jean Paul Gaultier was one of the pioneers who paved the road to making the androgynous style mainstream. Even his early work is showcased at London's Victoria & Albert Museum as an ode to the androgynous look.
Gaultier is just one of many. Yves Saint Laurent, another giant in the fashion industry, designed the famous "Le Smoking Tuxedo", a suit for women.
Several others followed. Celebrities and rockstars also helped to enhance the androgynous style by opting for questionable outfits and style appearances.
Today, genderless designs in clothes are everywhere to be found, they are in every display window and every store.
From Hollywood to your neighbourhood fashion store, the androgynous look holds the reign of fashion.
Undoubtedly, it has grown more and more common to the point that now it's a mainstream, everyday fashion trend.
In the era of athleisure and complete freedom of expression in the fashion industry and in general, the androgynous look is hardly something bold.
More and more women, regardless of sexual orientation adopt the androgynous look, especially for work.
Actually, wearing androgynous clothes is in many cases  much more comfortable than the "feminine" alternative. Not only that, but androgynous wear is exceptionally stylish, smart and office-appropriate.
If you are into the androgynous look or you simply don't know how to tackle it and what exactly to wear, then the following comprehensive guide on how to successfully pull the off androgynous look at work, is exactly what you need.
Sit tight and enjoy!
Androgynous Style 101
Before we proceed to specific work style outfit suggestions, we thought that we better highlighted some basic tips, Androgynous style 101 if you wish, so that you have a general guide to get back to every time you need.
Denim Shirts: The denim shirt has to be one of the most iconic "tomboy" classic pieces of clothing out there. Even though it's not the sharpest option, go for it for more casual appearances at the office.
Always buy one size larger than your normal size; you want the shirt to be really comfortable and low, the lower the better.
Combine it with a pair of skinny jeans or leggings and you're golden. Top it off with a pair of boots or some grungier oxford shoes.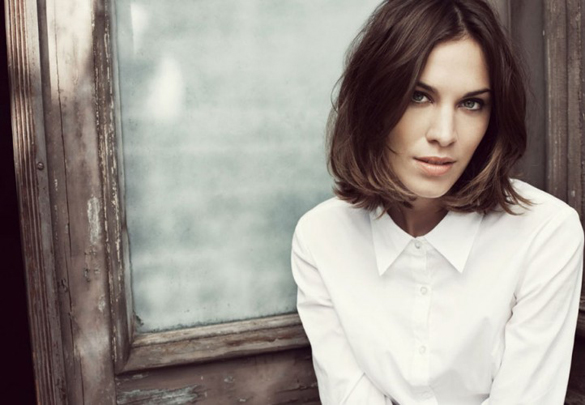 Oxford Shirts: Well, this is the "posh" version of the denim shirt. The Oxford shirt is another timeless classic that every woman must have in her wardrobe.
Again, combine it with a pair of skinny jeans and a pair of flats and you'll look astonishing without any effort. You can also add a necklace for that added bonus style points.
During the colder months of the year, wear a blazer on top and you'll have the perfect look both for work and for a night out.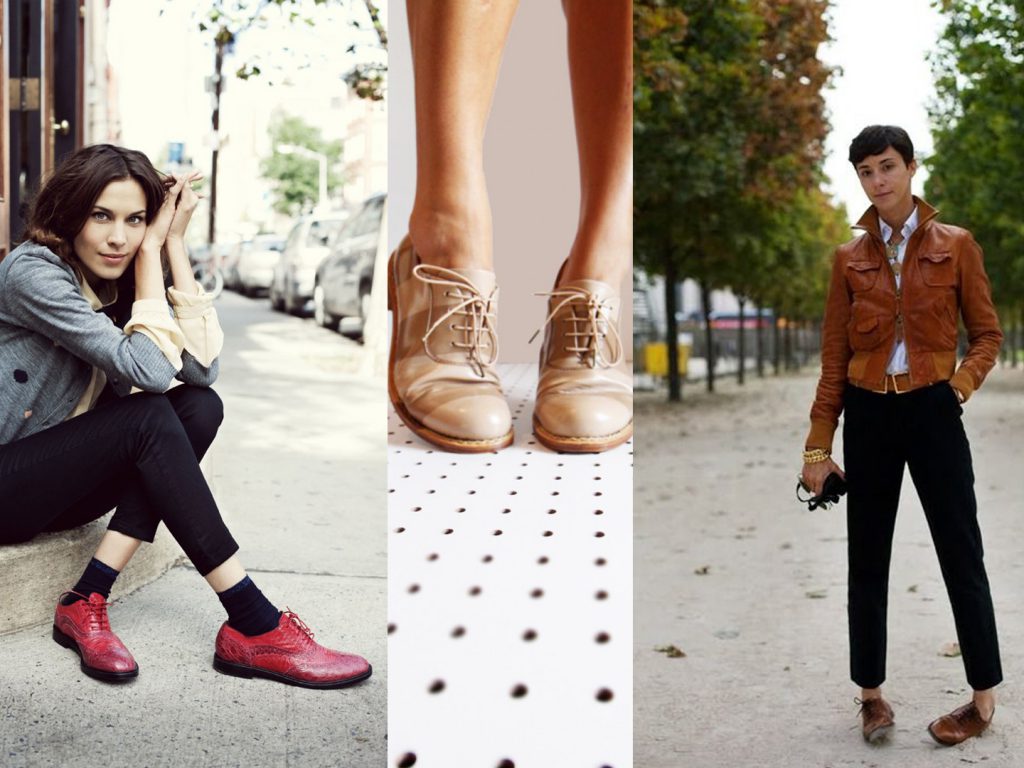 Shoes: When it comes to shoes, then nothing beats oxford shoes or a pair of loafers. Every major brand offers several choices, so there is an endless pool of options. Keep in mind that these types of shoes are extremely comfortable and durable!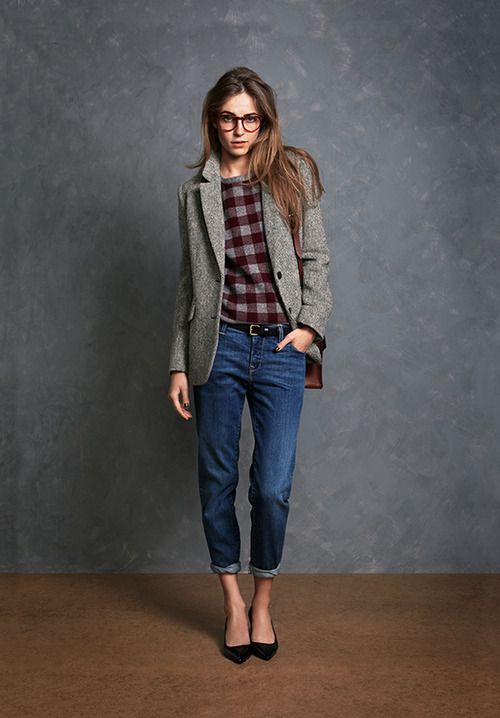 Boyfriend Jeans: If you're into denim, then a stylish pair of boyfriend jeans is all you need. Boyfriend jeans feature that "masculine" cut which makes them the ideal option for an androgynous outfit.
Depending on the shoes you may roll up ever so slightly the bottom end of the jeans to show your legs and the shoes more. Combine them with a pair of sandals or brogues depending on the occasion.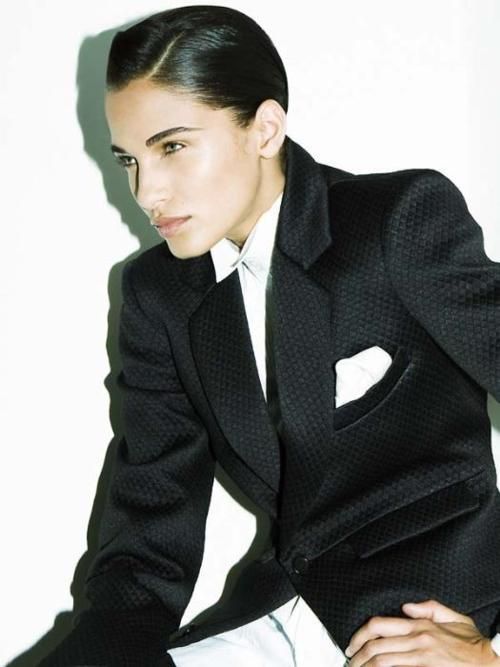 Blazers: A smart blazer is an excellent option when you want to style up your outfit fast and effortlessly. There are no limitations whatsoever with what you can combine it.
From dresses and skinny pants to oxford shirts and t-shirts, you can't go wrong! Opt for loose and "baggy" style blazers for a more casual appearance and for more custom-fit for a smarter look.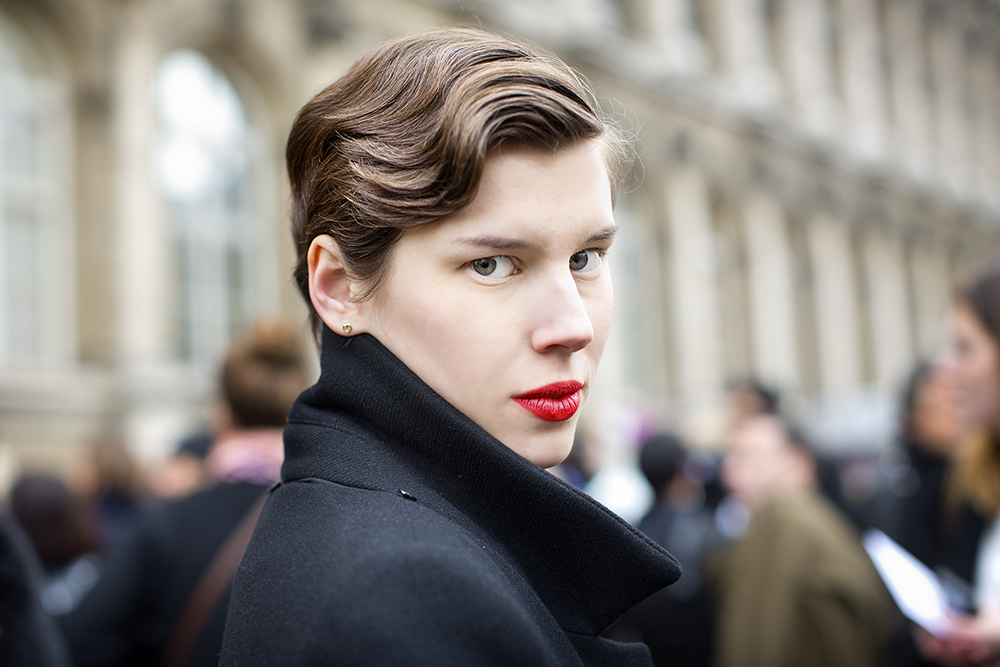 Minimal Accessories: You want to keep the accessories and jewelry to a minimum. Otherwise, your androgynous outfit will lose its "genderless" appeal. Regardless of preferred style, a subtle piece of jewelry is what's advised for when you are at work, so it's a win-win situation.
Makeup: Like the accessories, the same principles apply to makeup and hair. Keep everything simple and to a minimum.
For your lips, try a deep dark red lipstick or leave them nude and go for a thicker eyebrow look, which is all the craze on the runways today. Keep your hair loose, in a ponytail or slightly wavy.
The androgynous look is amazing for work because it requires much less prep time than a conventional feminine/masculine outfit.
Androgynous Work Wear Outfits
Now that we went over the basics let's discover some amazing androgynous outfits for the office.
First is an all-time-classic look that it's great for every day. Dress it up or down depending on the occasion easily. Swap blazers and dress shirts with a more casual or smarter alternative.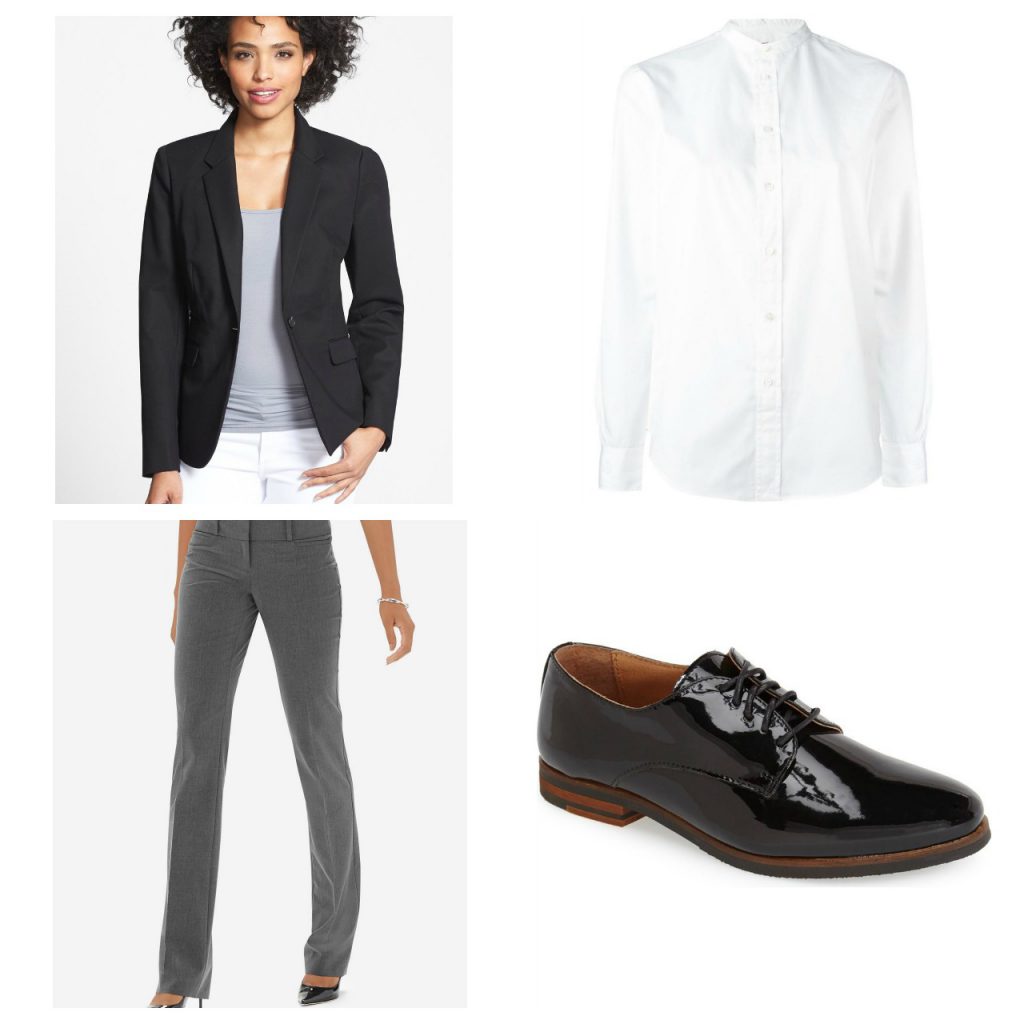 Stretch Cotton One-Button Blazer $150.00 // Drew Collection Bootcut Pants $31.98 // Polo Ralph Lauren collarless button down shirt $99.36 // Dune London 'Laboux' Patent Leather Oxford $109.95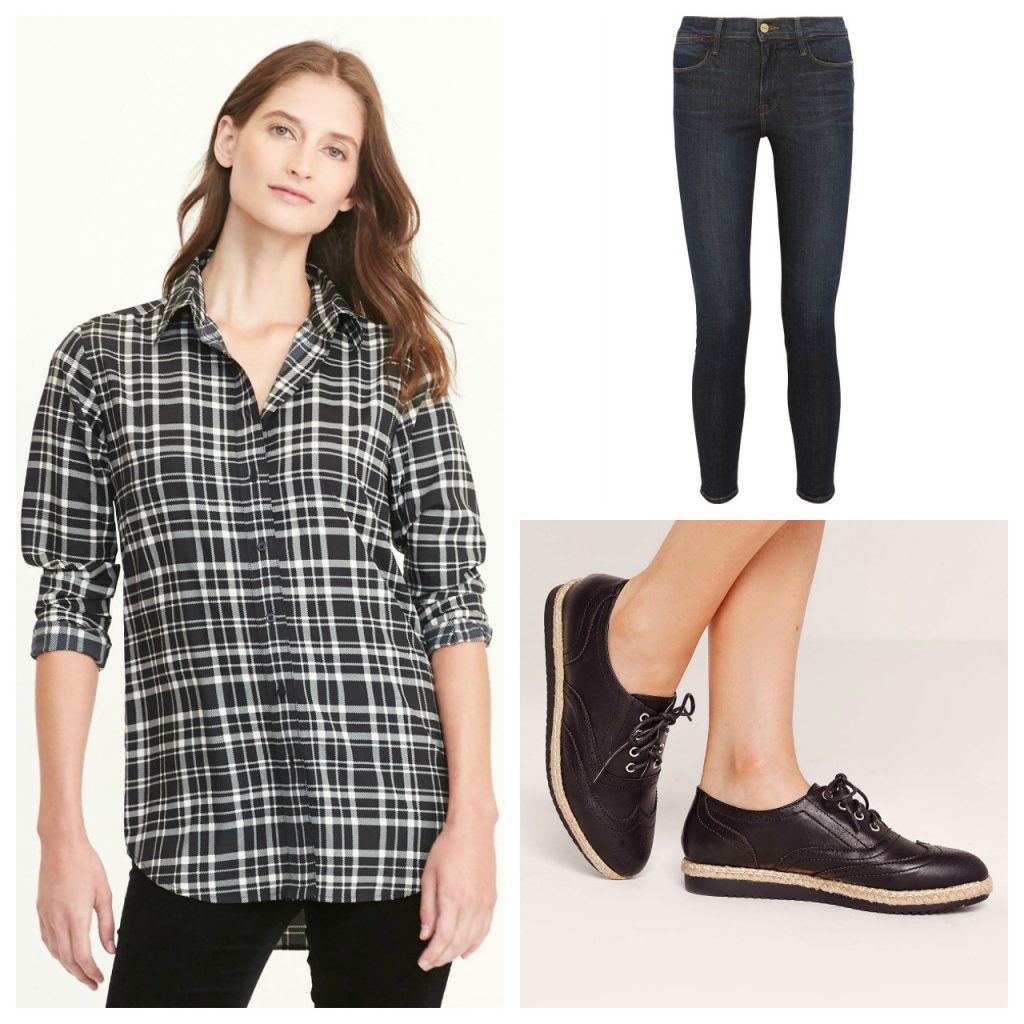 Ralph Lauren Foulard Print Crepe Shirt $99.50 // Le High Skinny jeans $215.00 // espadrille brogues black $17.00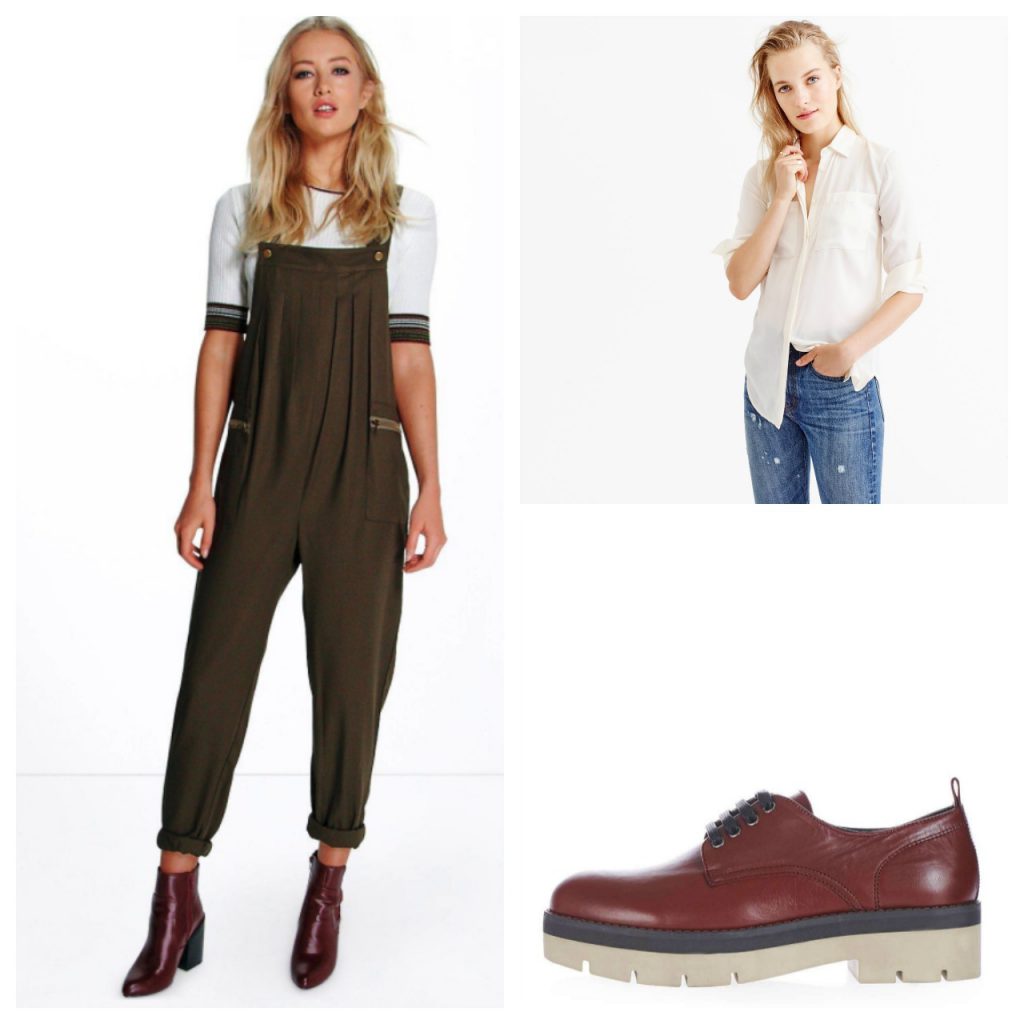 Kate Cargo Pocket Strap Jumpsuit $12.00 // Kloud Chunky Shoes $115.00 // Silk Pocket Blouse $182.05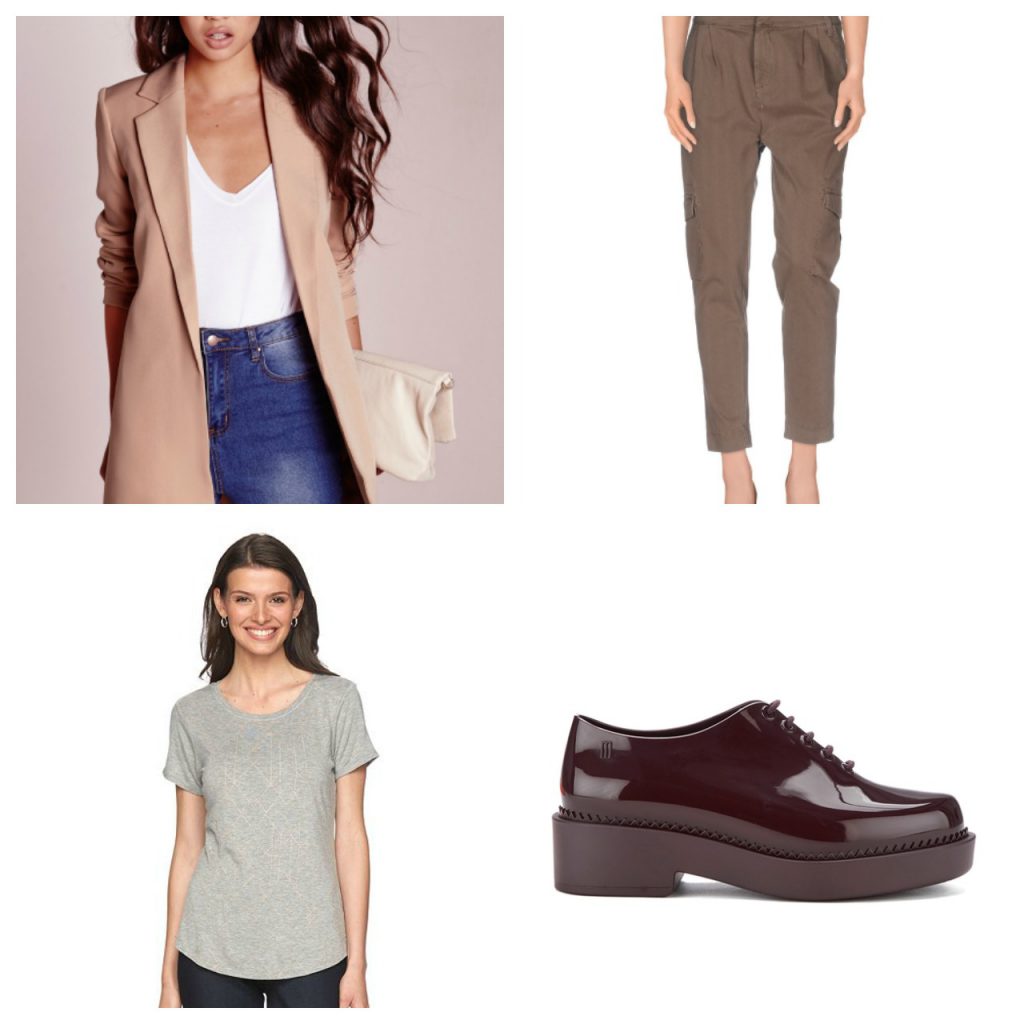 E_go Sonia De Nisco Casual Pants $58.00 // tall longline blazer $51.00 // Women's Apt. 9® Glitter Graphic Tee $12.00 // Melissa Women's Grunge Chunky Lace Up Shoes – Plum $132.32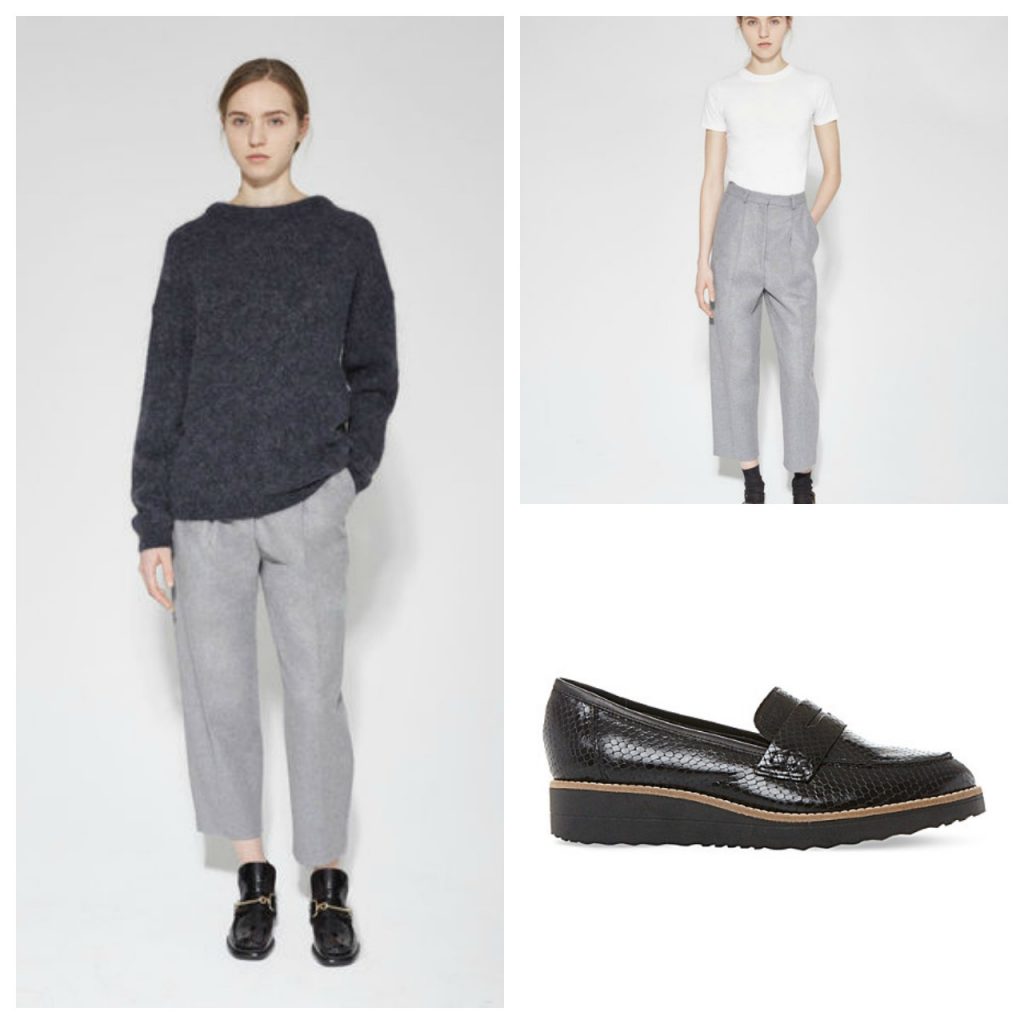 Dramatic Mohair Pullover $340.00 // Milli Wool Trousers $410.00 // Dune Graphic reptile-effect leather flatform loafers $57.00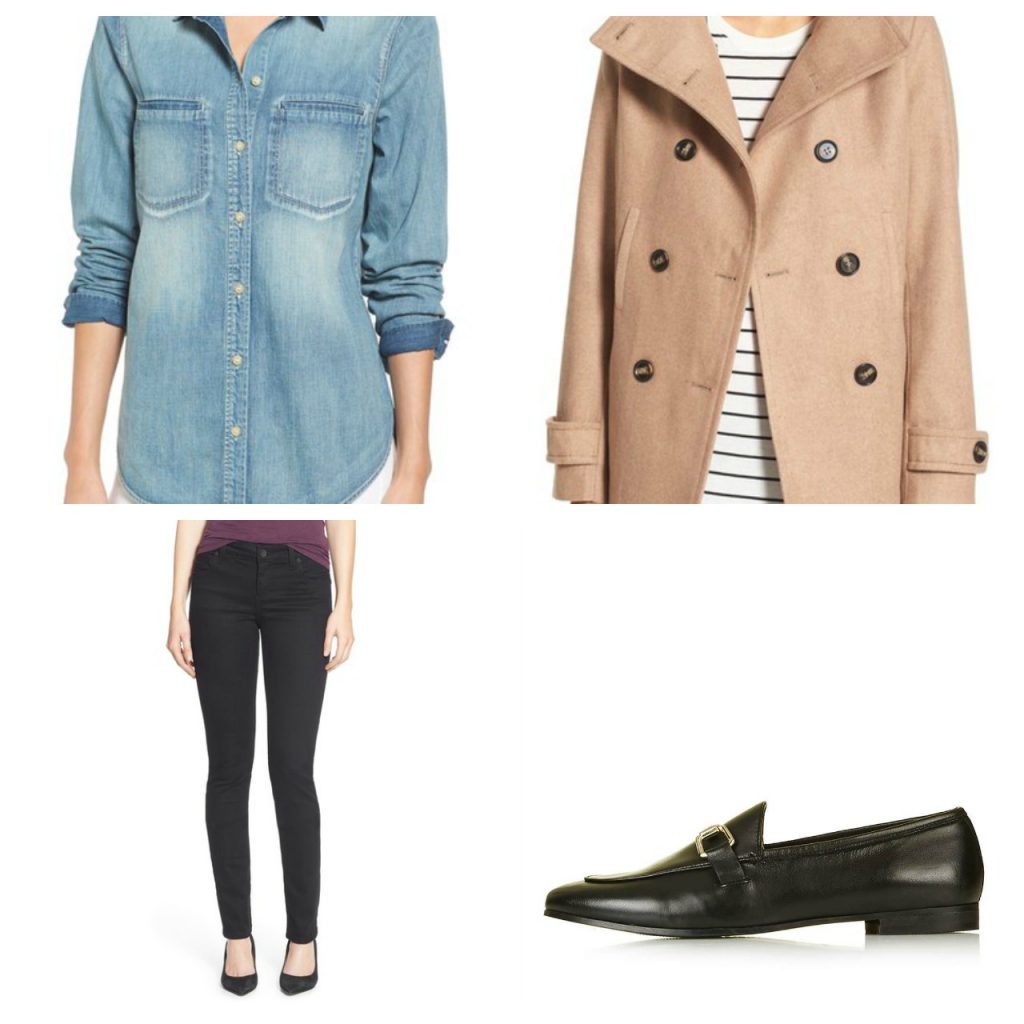 Treasure&Bond Slim Cotton Denim Shirt $79.00 // Thread & Supply Double Breasted Peacoat $37.90 // KUT from the Kloth 'Diana' Stretch Skinny Jeans $79.00 // KENDALL Leather Buckle Loafer $90.00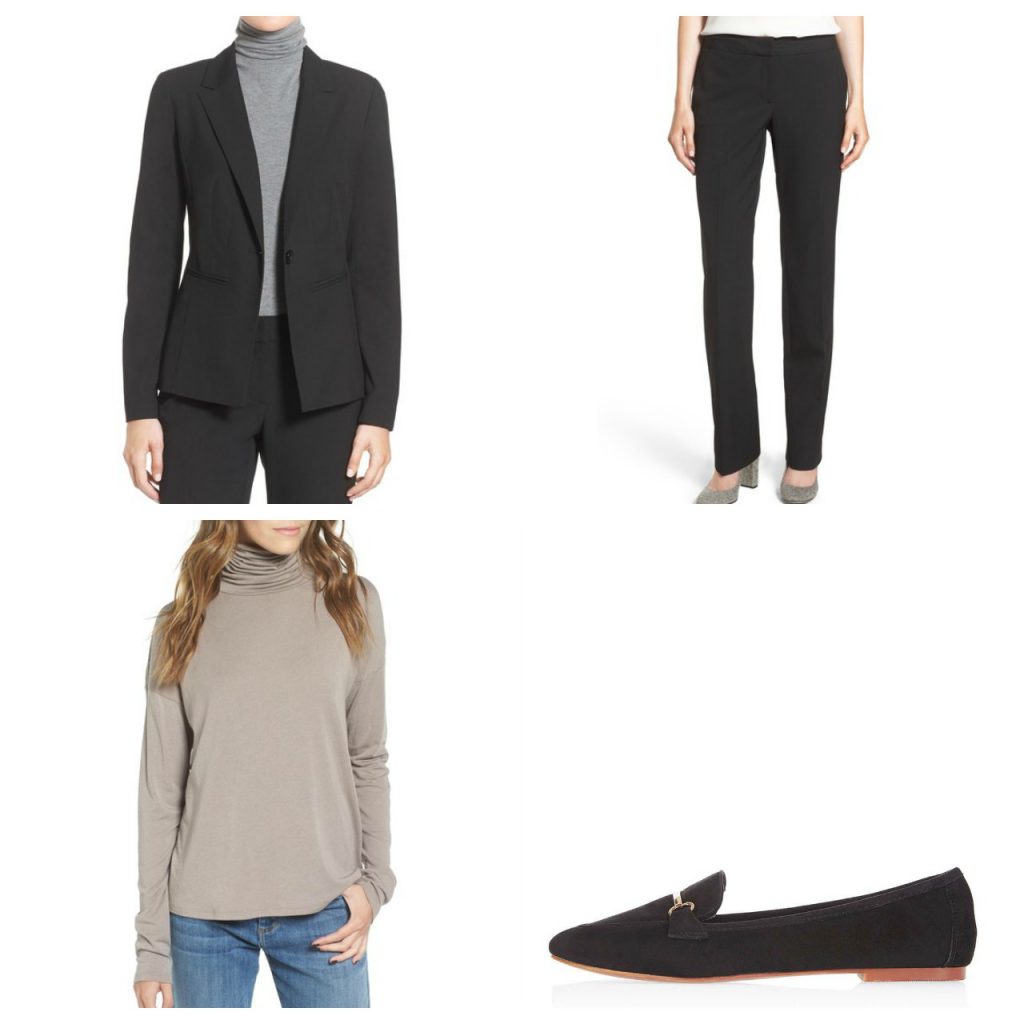 'Ela' One-Button Stretch Suit Jacket $95.90 // 'Taylor – Ela' Straight Leg Suit Pants $58.90 // BP Long Sleeve Turtleneck Tee $15.00 // LIBBY Trim Softy Loafers $52.00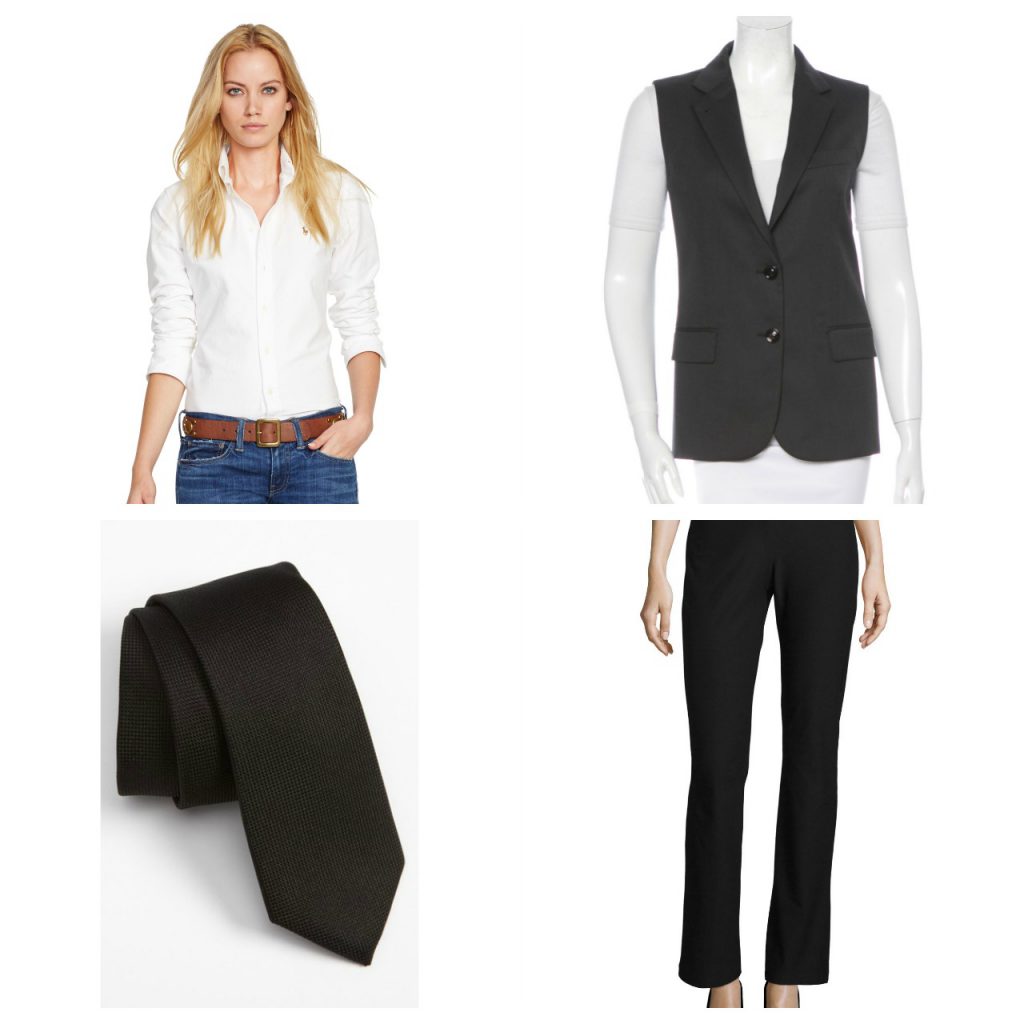 Maison Martin Margiela Notched Vest $125.00 // Eileen Fisher Washable-Crepe Boot-Cut Pants $168.00 // Skinny Woven Silk Tie $19.00 // Ralph Lauren Custom-Fit Shirt $89.50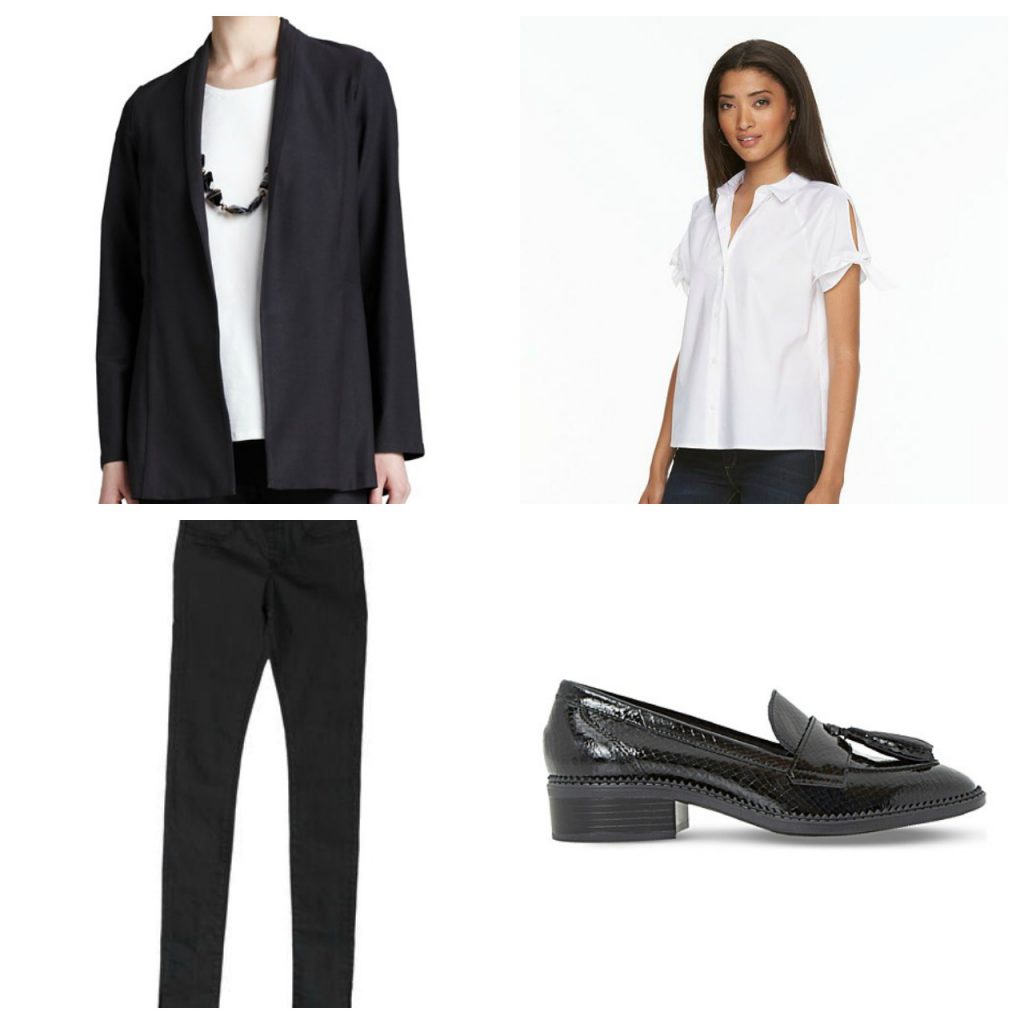 Apt. 9® Tie Sleeve Top $14.40 // Eileen Fisher Long Washable Crepe Shawl-Collar Jacket $108.00 //   Helmut Lang Coated Skinny Leggings $75.00 // Dune Glossy tasselled patent-leather loafers $74.00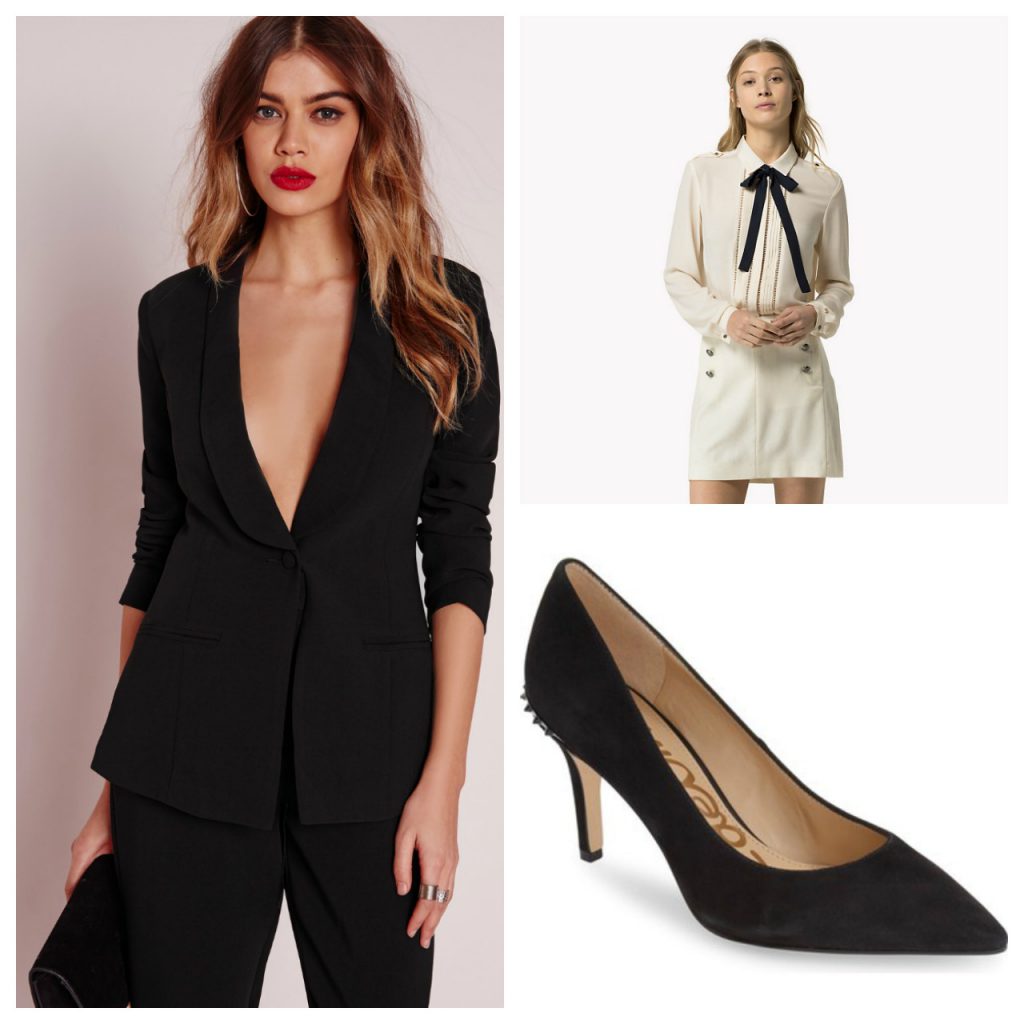 Tommy Hilfiger Chiffon Bow Blouse $107.00 // Fitted tailored suit blazer $68.00 // Sam Edelman 'Tonia' Spike Rand Pointy Toe Pump $71.96
You can mix and match the aforementioned outfits and come up with even more stylish combinations.
We would love to hear your opinions and your experiences. Feel free to leave a comment below describing your thoughts on the androgynous style and if you have tried to pull it off at the office or in the evening.