How to Combine Jackets with Dresses For a Stylish Appearance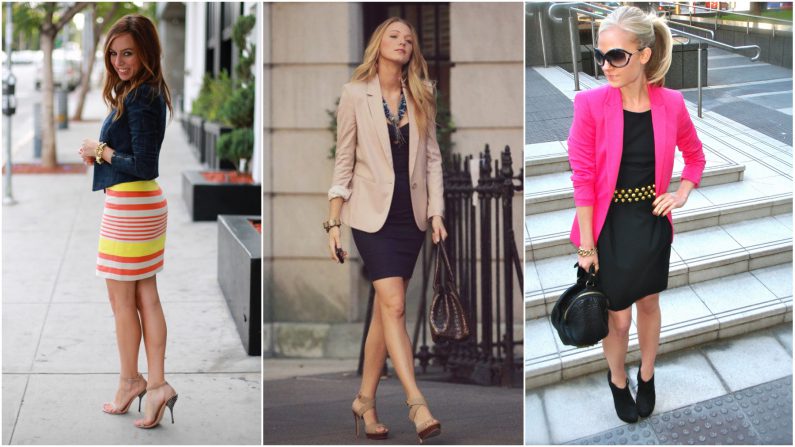 So, dresses and jackets — a very stylish combination with great potential and not to mention highly practical for Fall and Autumn where just a dress won't cut it in the chill of the afternoon hours.
If you have never combined a dress with a jacket, the combination might seem a little off to you at first, but trust us, it's one of the most elegant and edgy pairings you can achieve.
To be honest, you can wear anything you want over dresses, from cardigans and blouses to shirts and coats! But today we are going to touch on how to pair dresses with jackets for every occasion.
There are two important factors: the line of the dress and the torso length of the jacket.
We have compiled a list of a few actionable tips that you can implement right away and achieve uniquely inspired outfits.
Opt for Cropped Jackets Over Tight Dresses
One foolproof way to combine jackets and dresses is to wear a short, cropped jacket over a fitted dress. The jacket's length should just hit your waistline or be a tad above it.
You can easily find cropped jackets: biker jackets, blazers, boleros, tuxedos and denim jackets.
Remember to keep the jacket unbuttoned to flatter your silhouette and accentuate your line by making the inner dress visible.
Examples: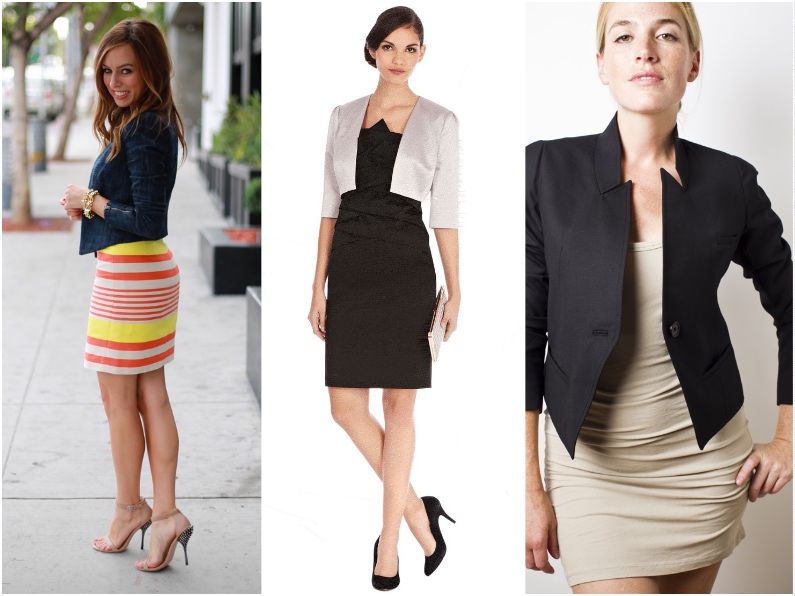 Go With Blazers for a More Professional Look
You can never go wrong with an all-time classic blazer which can style up any outfit you are wearing. Same thing applies to dresses. Combine them with a black or dark gray blazer over a fitted dress and you have the recipe for success.
It's an ideal solution if you want to create that "layered" style and still look elegant and chic.
Examples: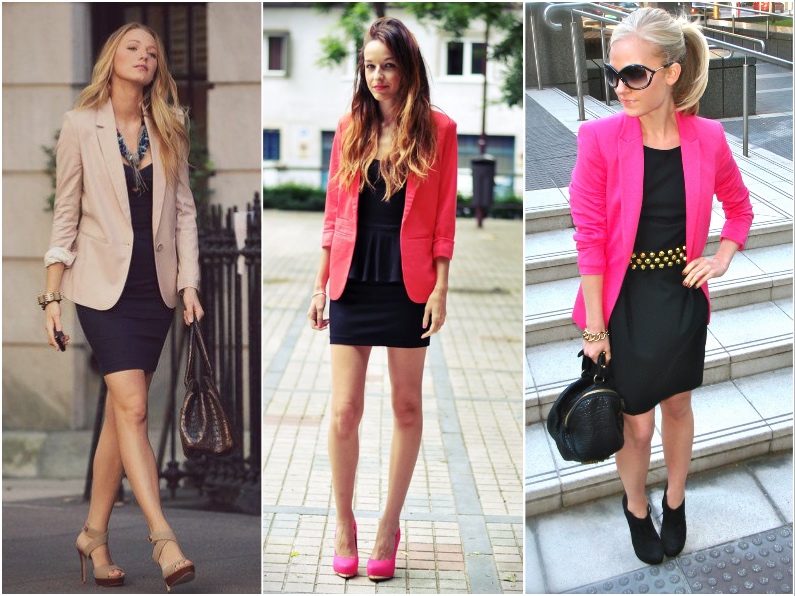 So, what do you think? Would you go for one of the aforementioned looks? Have you tried something else that's working and looks great? We would love to know in the comments section below!