Dress at the Office Like Hailey Baldwin!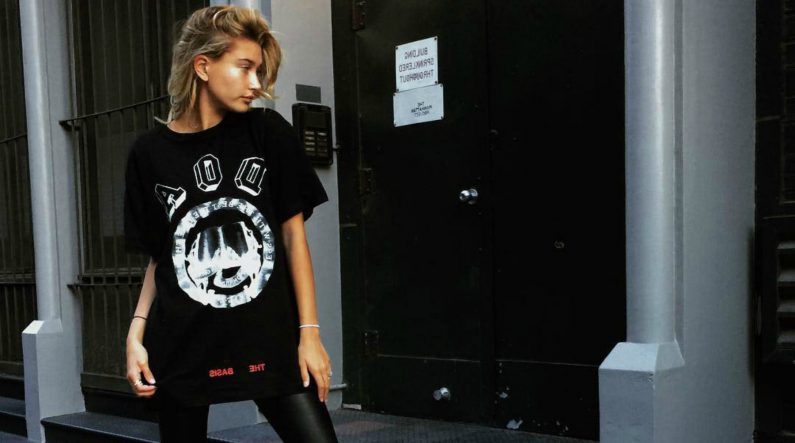 If you are a manager or you are doing a job with a lot of prestige, then this outfit is not for you.
On the other hand, if you are at the beginning of your career or your boss is flexible with the way you get dressed then this Hailey Baldwin look is ideal for you.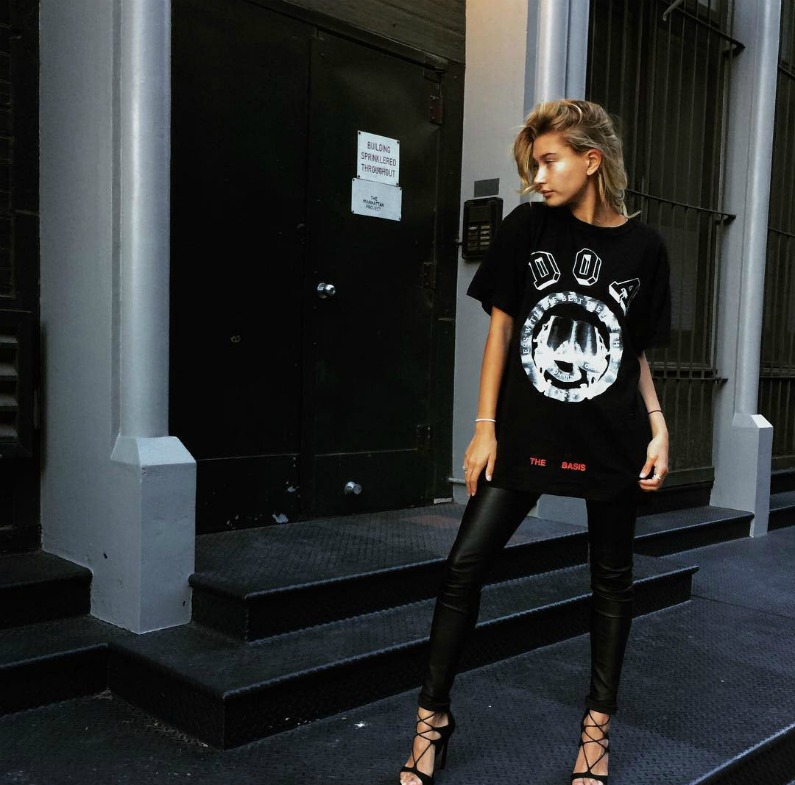 You can totally dress in total black at the office and it will look absolutely chic too.
THE OUTFIT
A leather pair of black leggings
An oversized black t-shirt
A pair of black sandals
Copy her look
Total Cost $1,226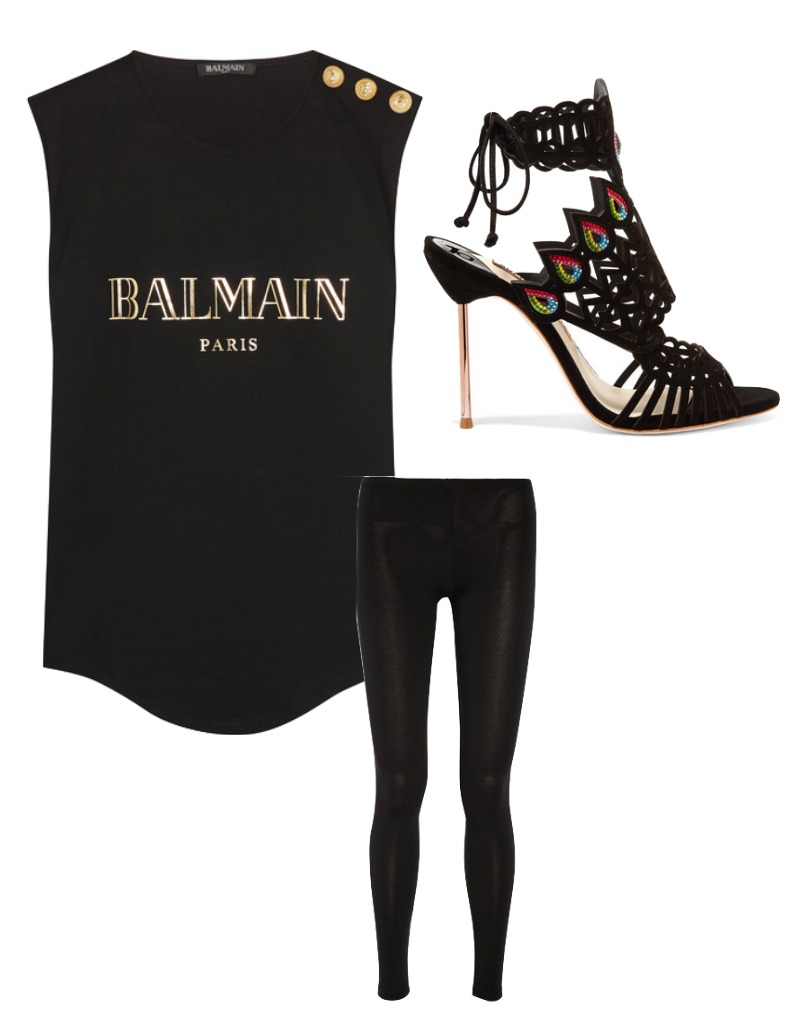 BALMAIN T-Shirt | SPLENDID Leggings | SOPHIA WEBSTER Sandals
Total Cost $2,214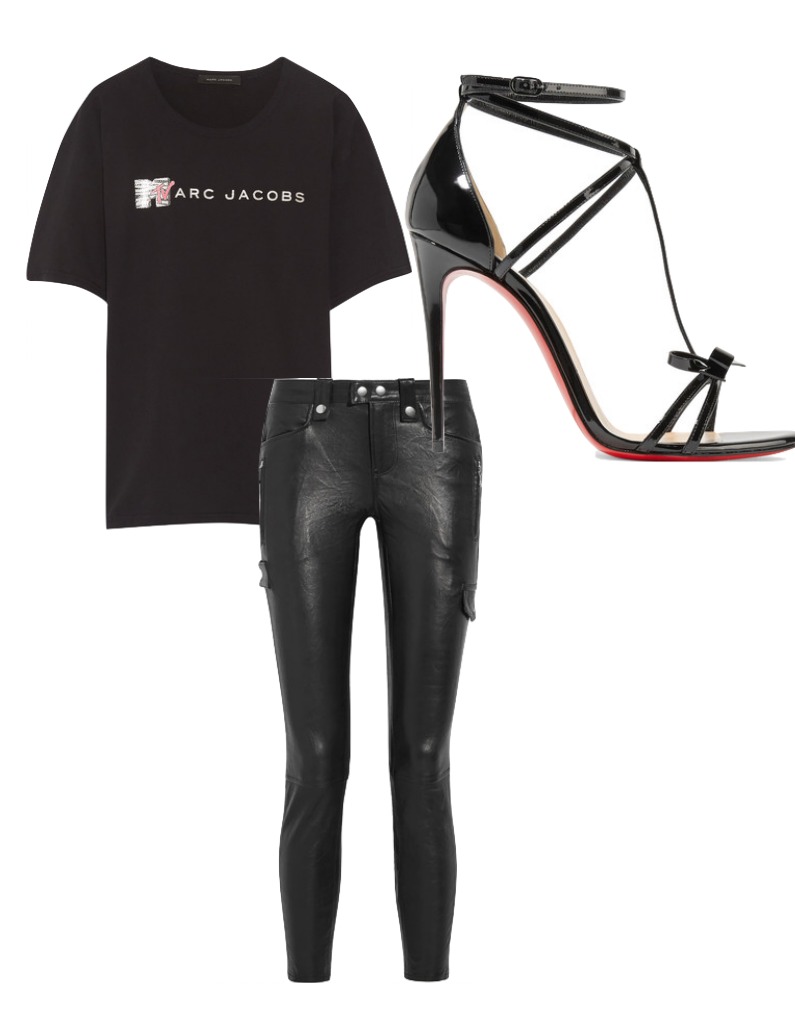 MARC JACOBS T-Shirt | FRAME Leggings | CHRISTIAN LOUBOUTIN Sandals
THE HAIR
Let your hair free and don't do anything at all just like Hailey.
THE MAKEUP
Don't overdo it. Let your makeup be casual like your whole look.