Dress "Athleisure" Like Gigi Hadid for a Night Out
Athleisure… if I start talking about it there is a chance I will never stop. The reason? This style is me.
Since I was a little kid I was dreaming the day that I could wear my jogger pants and generally my athletics even in my night outs. But I thought that I couldn't, that it wasn't appropriate.
Now I can finally do it and I have Gigi Hadid's blessings.
One of her sporty chic looks that made me go crazy was that one she did when she went to support her little sister, Bella, at the Donatella Versace show in London's Fashion Week.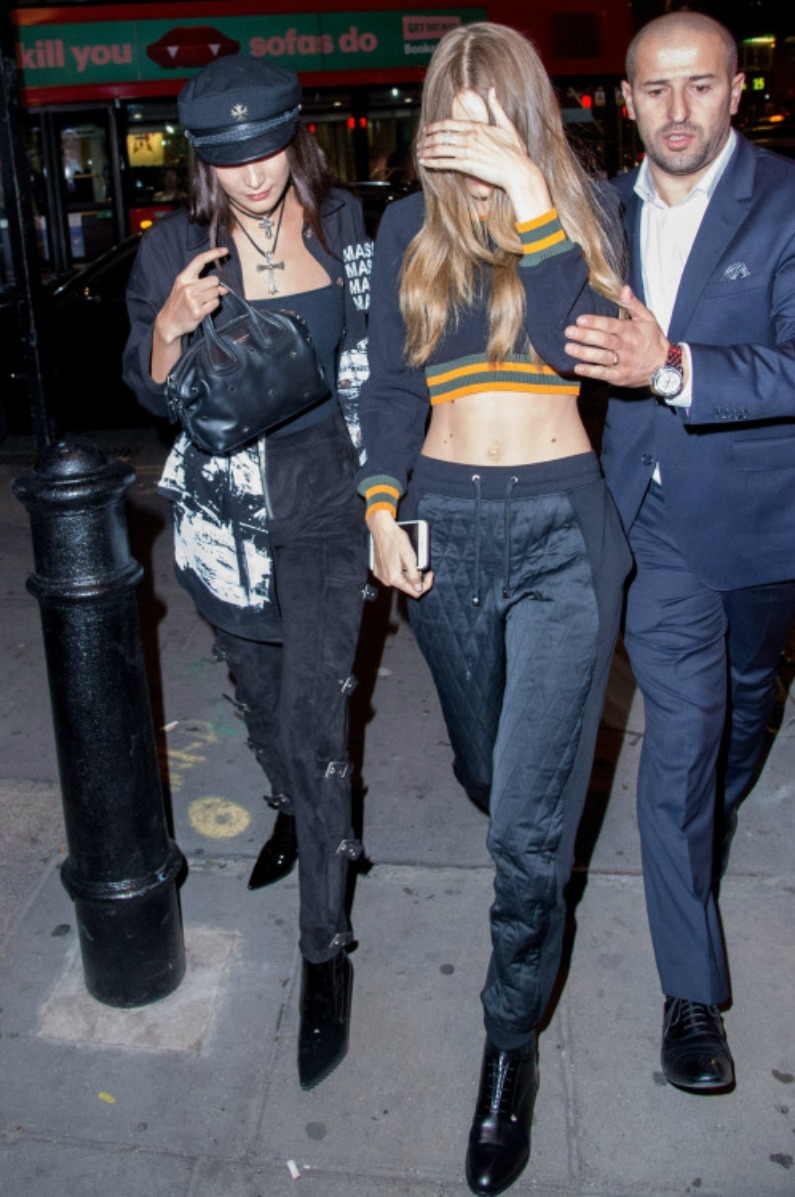 To make long story short we show her with a total black look, a black high-waisted sweatpants, a black athletic crop top, a black bomber jacket and of course her high heel booties.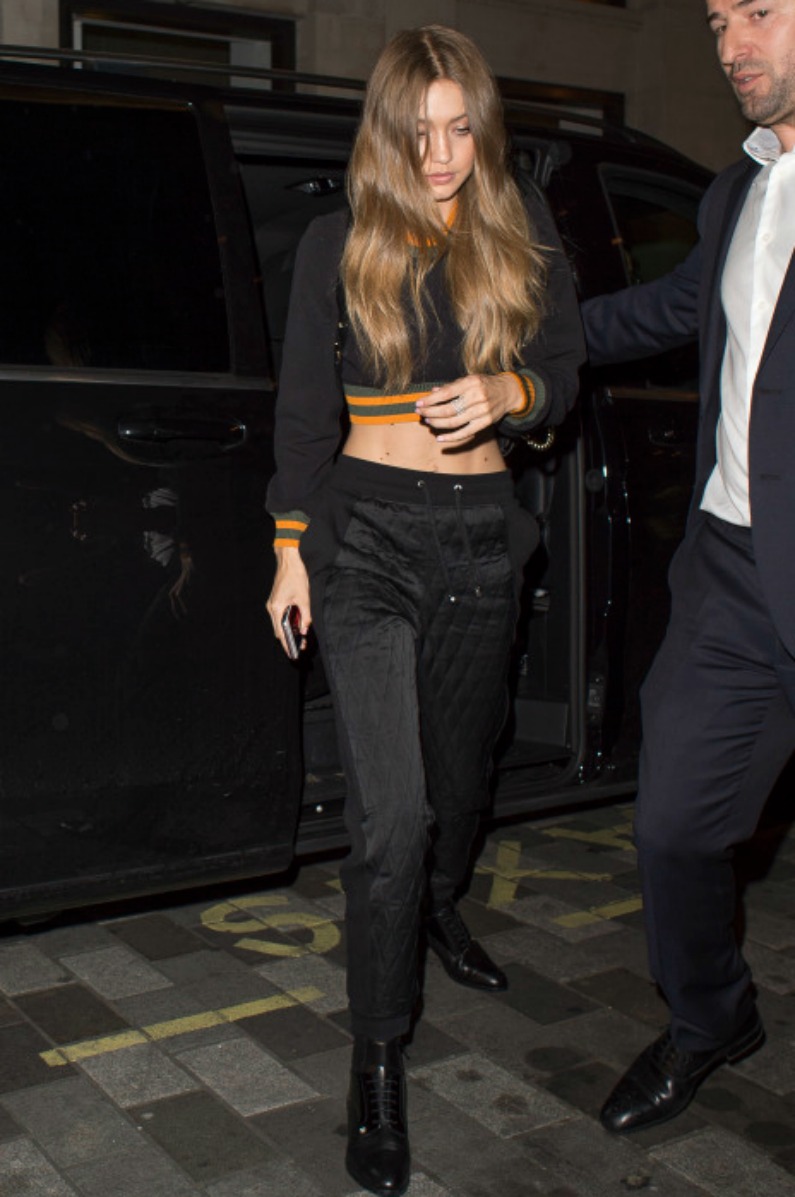 Some years ago, this style would look really weird even for the most advanced people in the fashion industry, now it seems very normal, pretty, sexy and super stylish. How would have thought…
The pants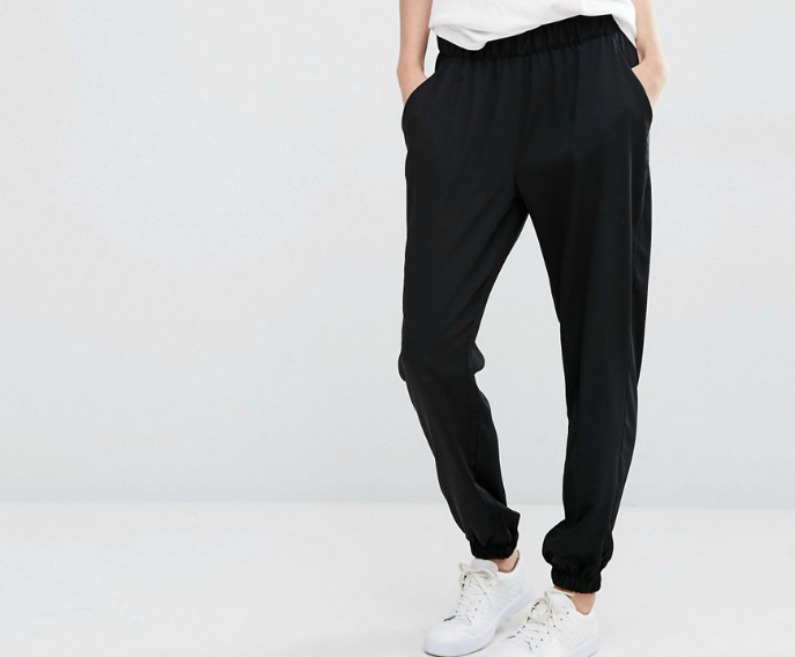 J.D.Y Woven Jogger Trousers $28.00
Micha Lounge Sweat Jogging Bottom $41.00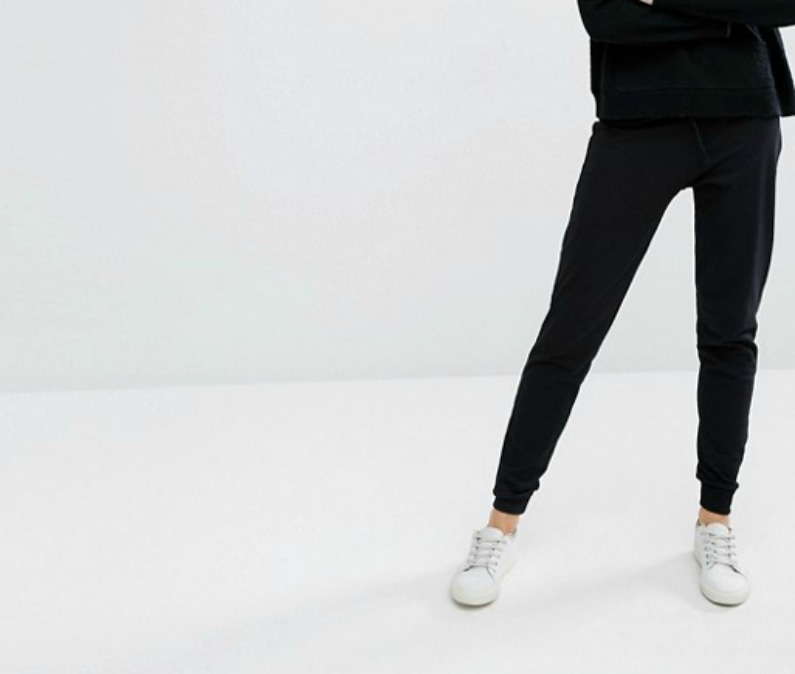 Warehouse Slim Jogger $41.00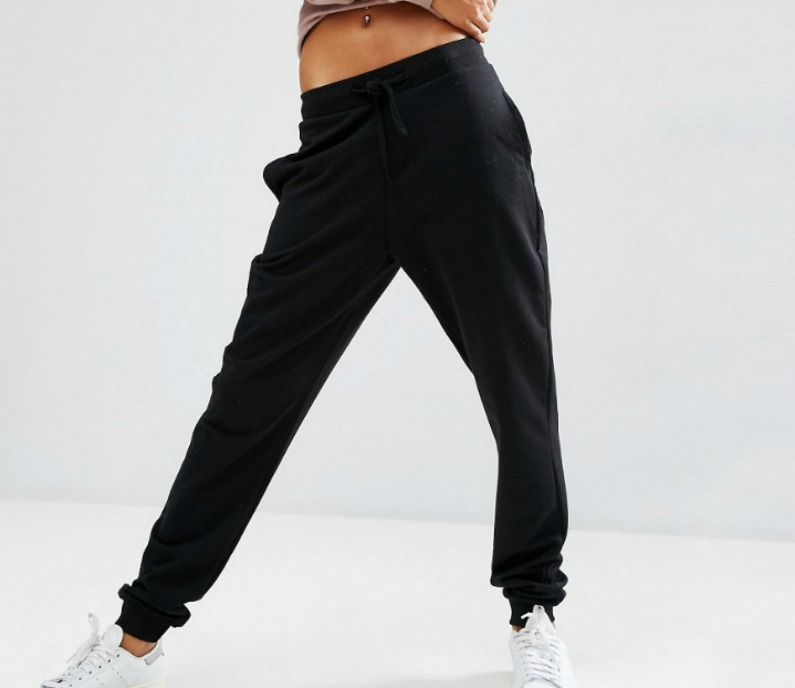 ASOS Basic Joggers with Tie $26.00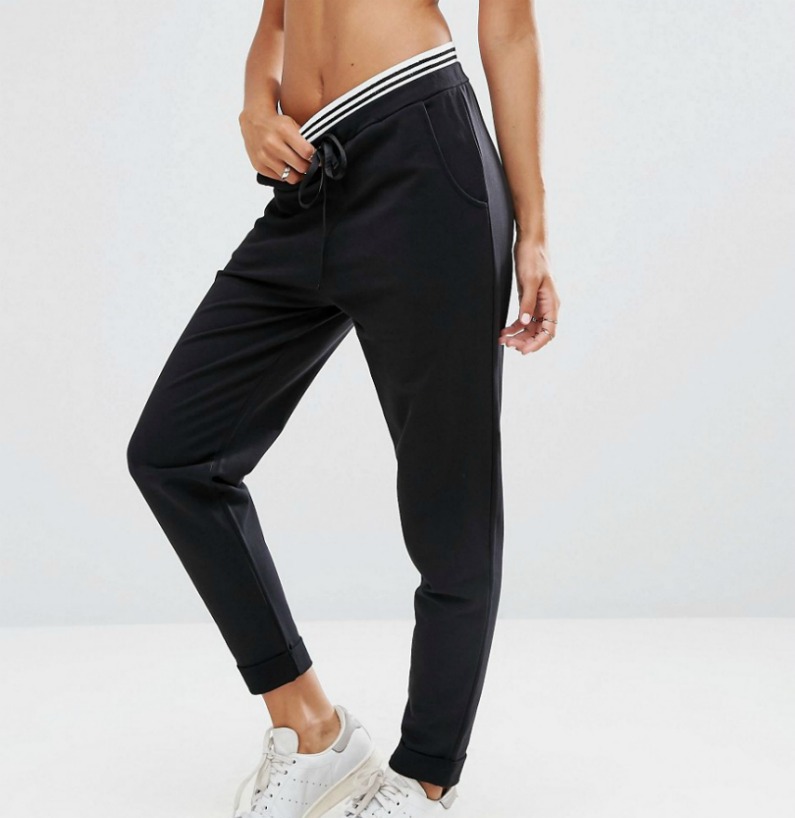 ASOS Joggers with Tipped Mono Waistband $36.00
If you want to wear it with a crop top like Gigi…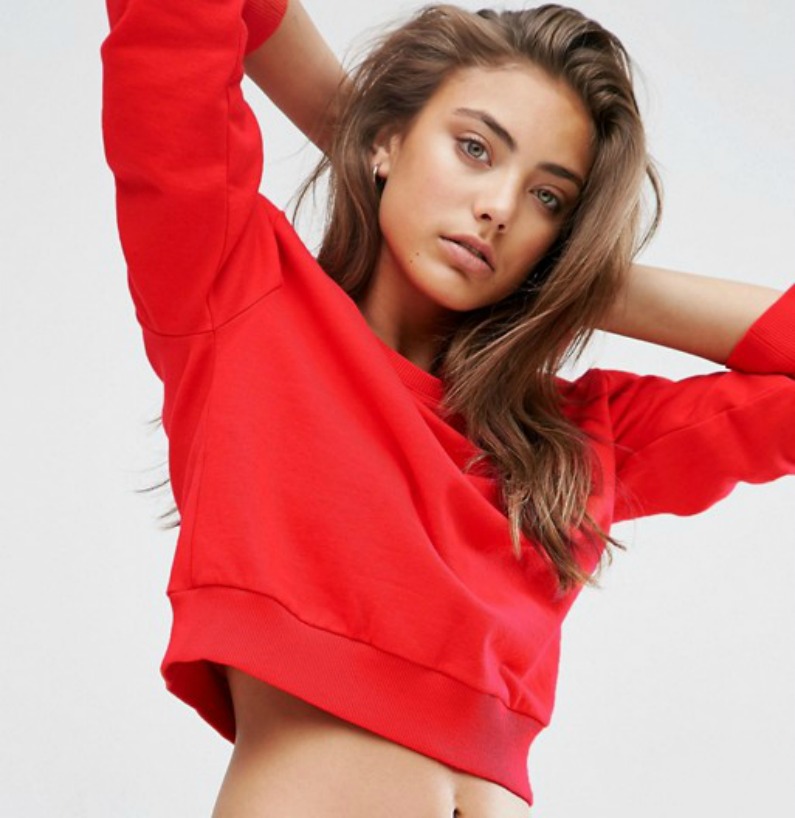 ASOS Oversized Sweatshirt $19.00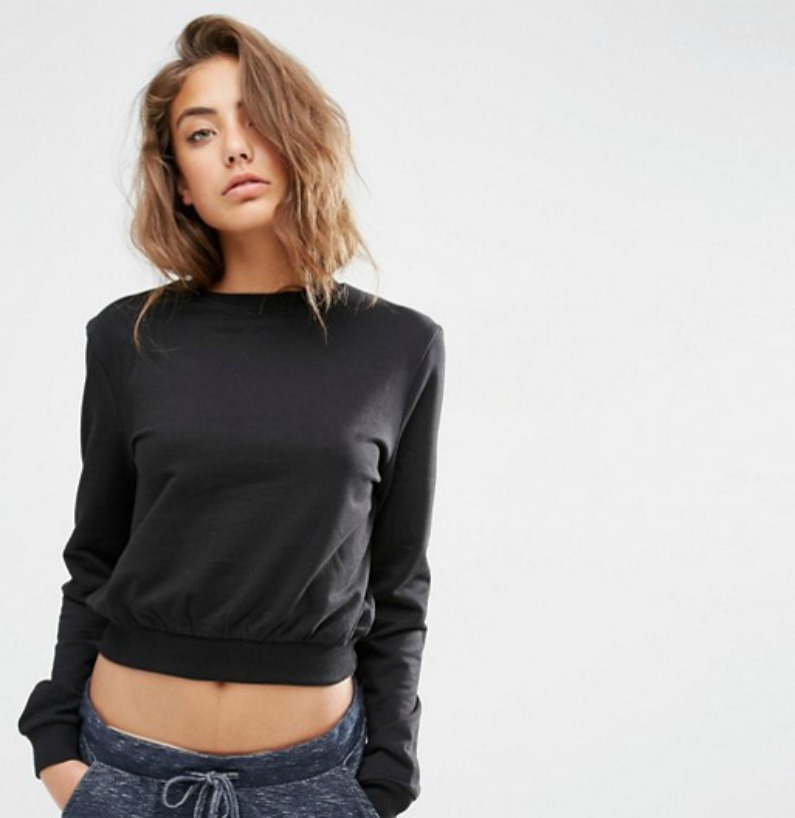 ASOS Cropped Sweatshirt $19.00
If you don't want to show your stomach, wear a bodysuit…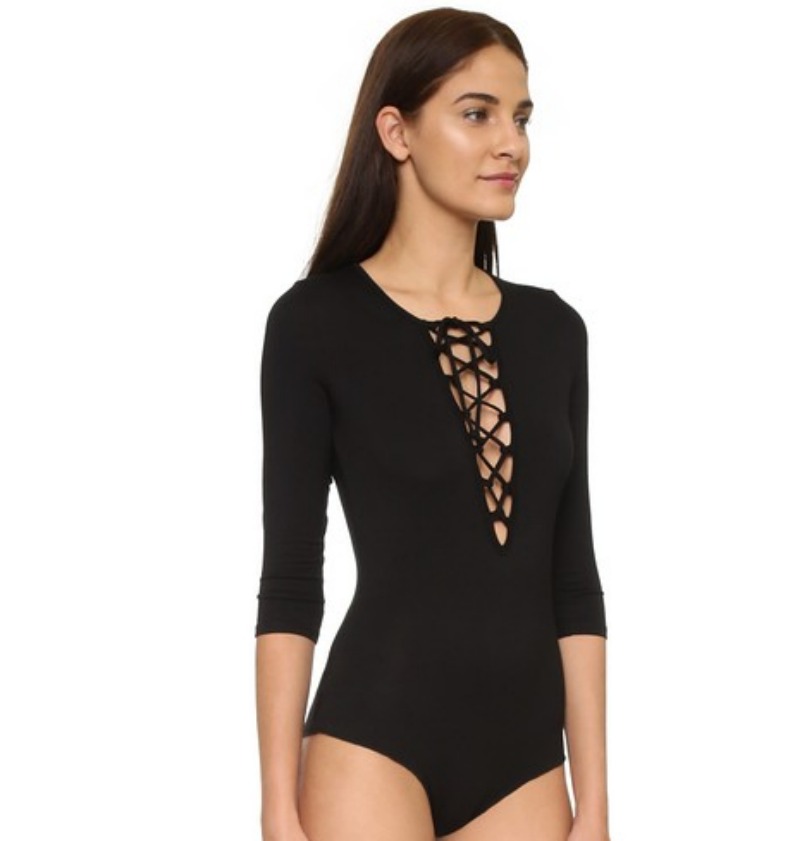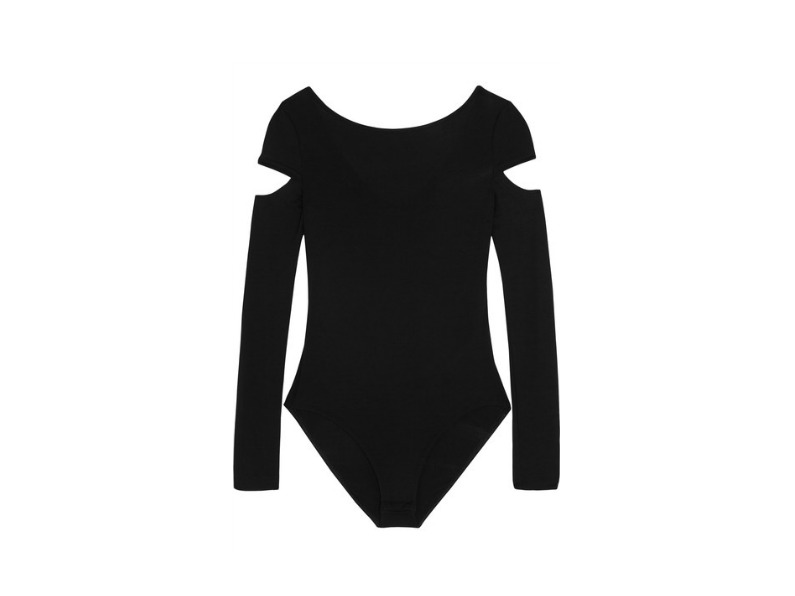 …or a shirt…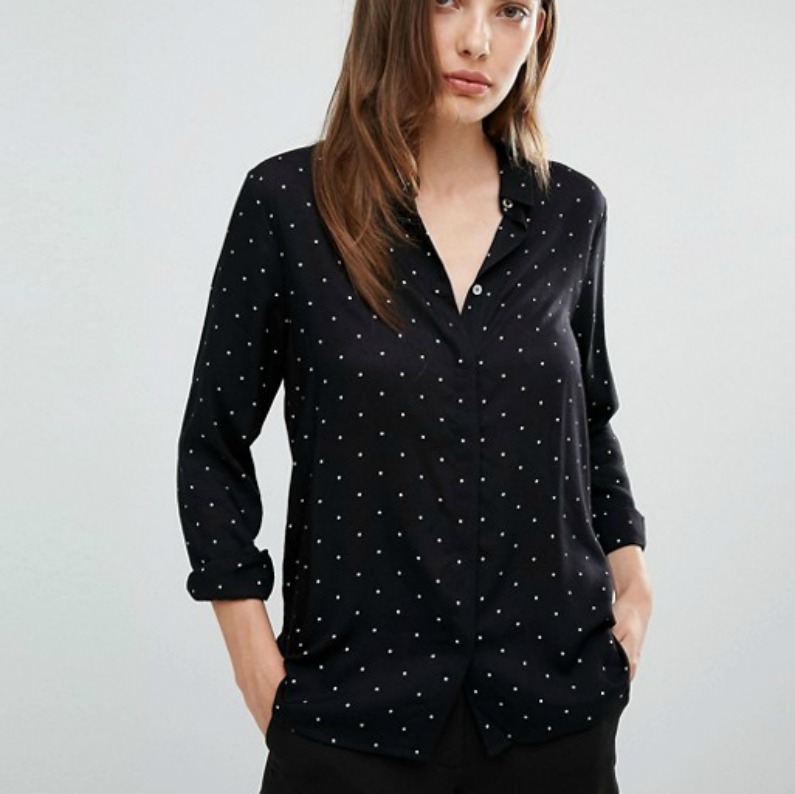 Y.A.S Cast Dot Shirt $50.00
In my opinion you should put a lot of black because this color will make your total look more stylish. You have to be very careful and very confident if you decide to wear jogger pants in a night out. Don't think that you wear sweatpants. Just think that you own the world. You are stylish, beautiful and different. Feel comfortable, sexy and go on. You just have to dare.
The Shoes
Shoes is another big chapter. For me the options are two. You will wear black booties or black pumps. The rules are different if you just want to go for a morning or an evening walk. For a night out you can choose…
Ankle boots…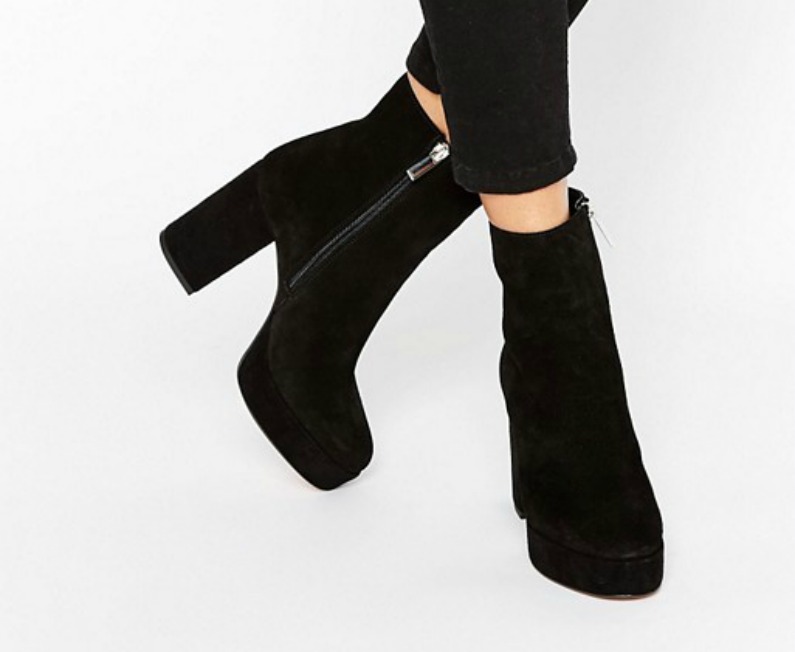 ASOS Ankle Boots $87.00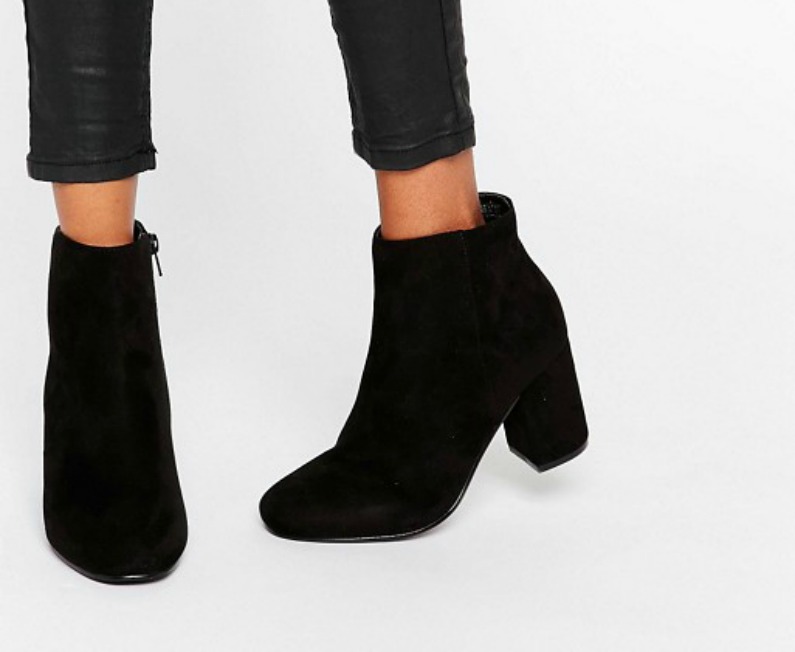 ASOS Ankle Boots $45.00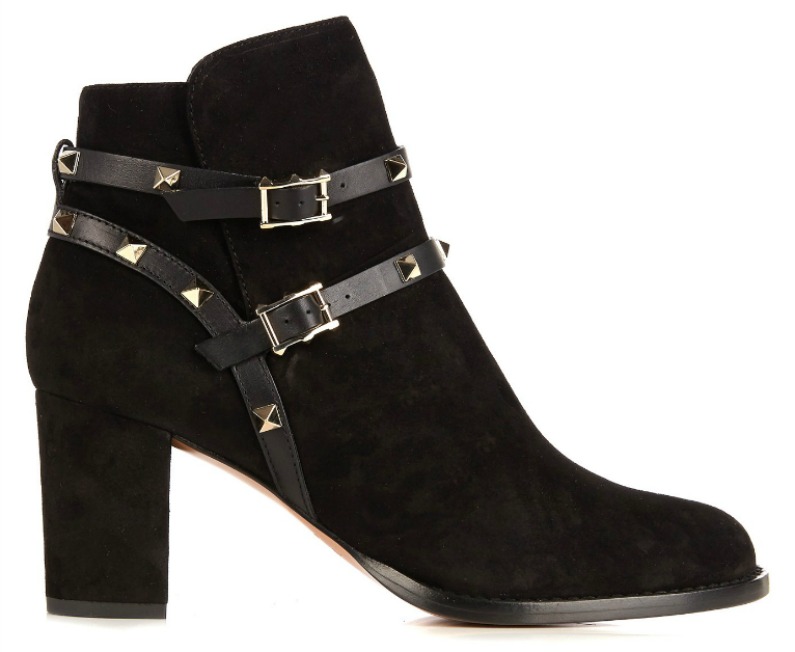 Valentino Suede Ankle Boots $1,051.00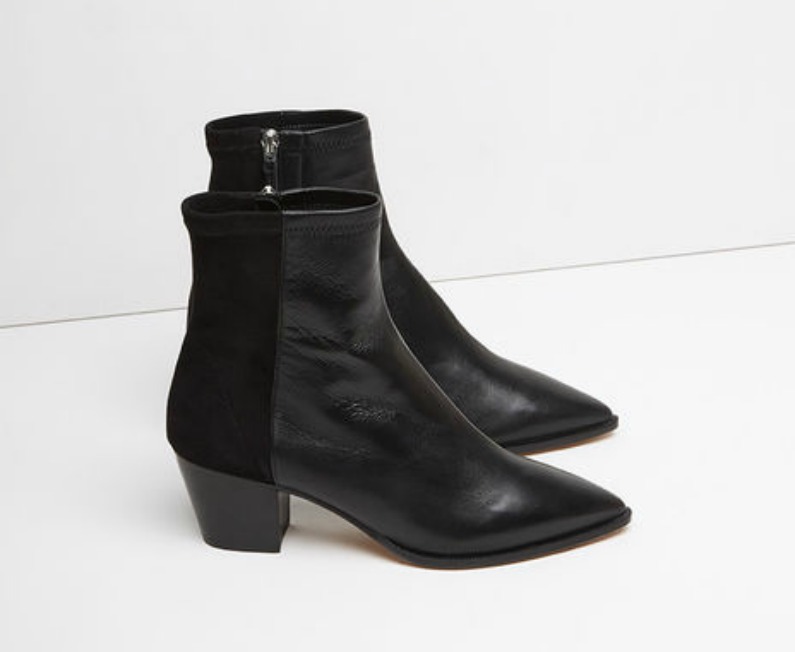 Isabel Marant Ankle Boots $657.00
…or pumps…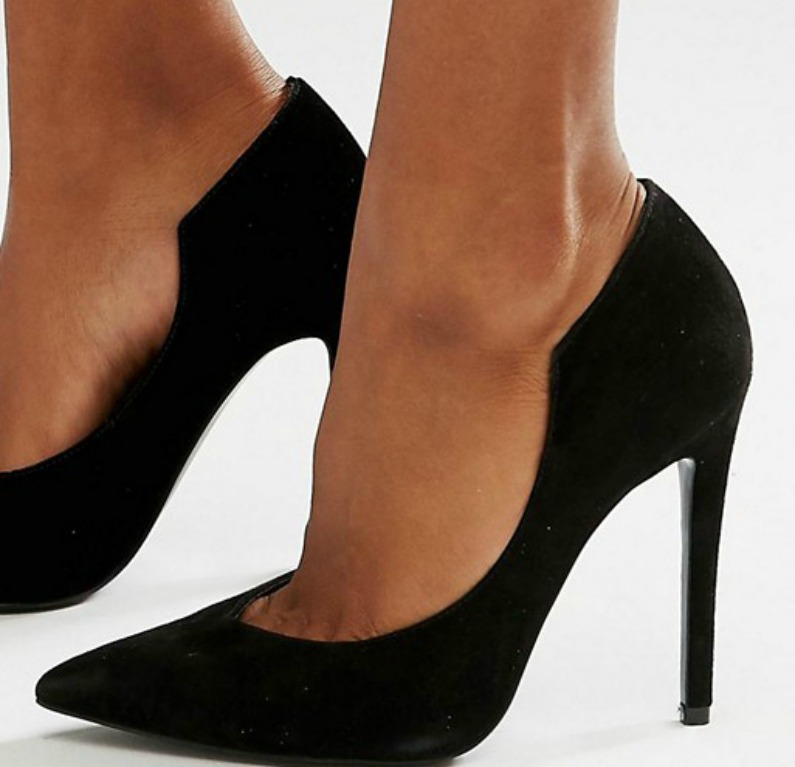 Kendall + Kylie Black Suede Court Shoes $137.00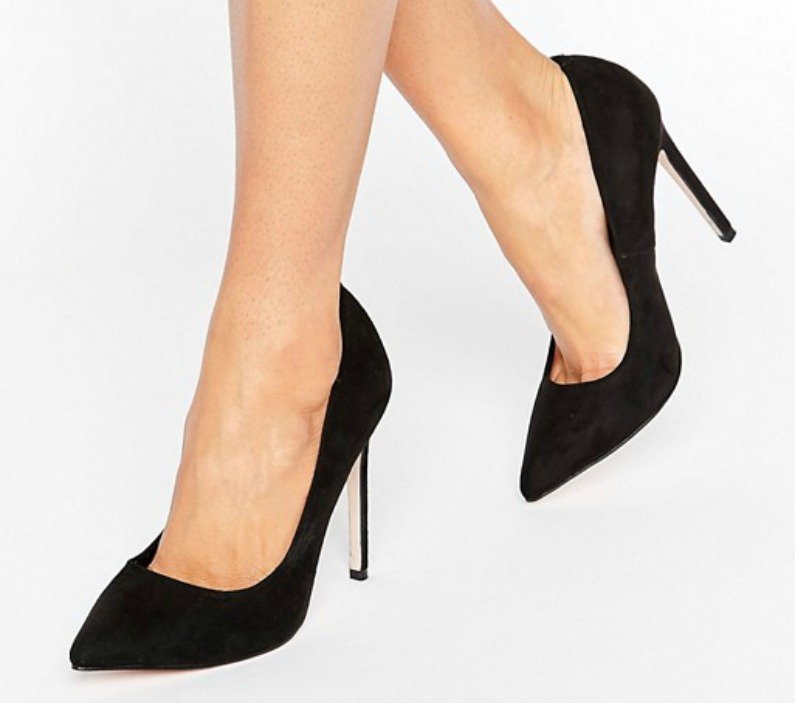 ASOS Pointed Pumps $36.00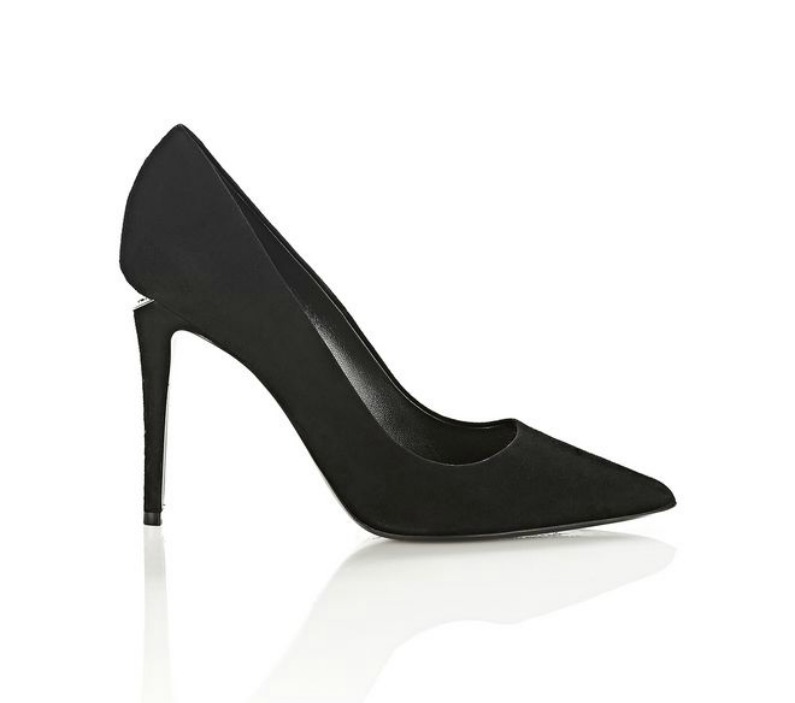 Alexander Wang Pumps $525.00
The Handbag
To go to a friend's house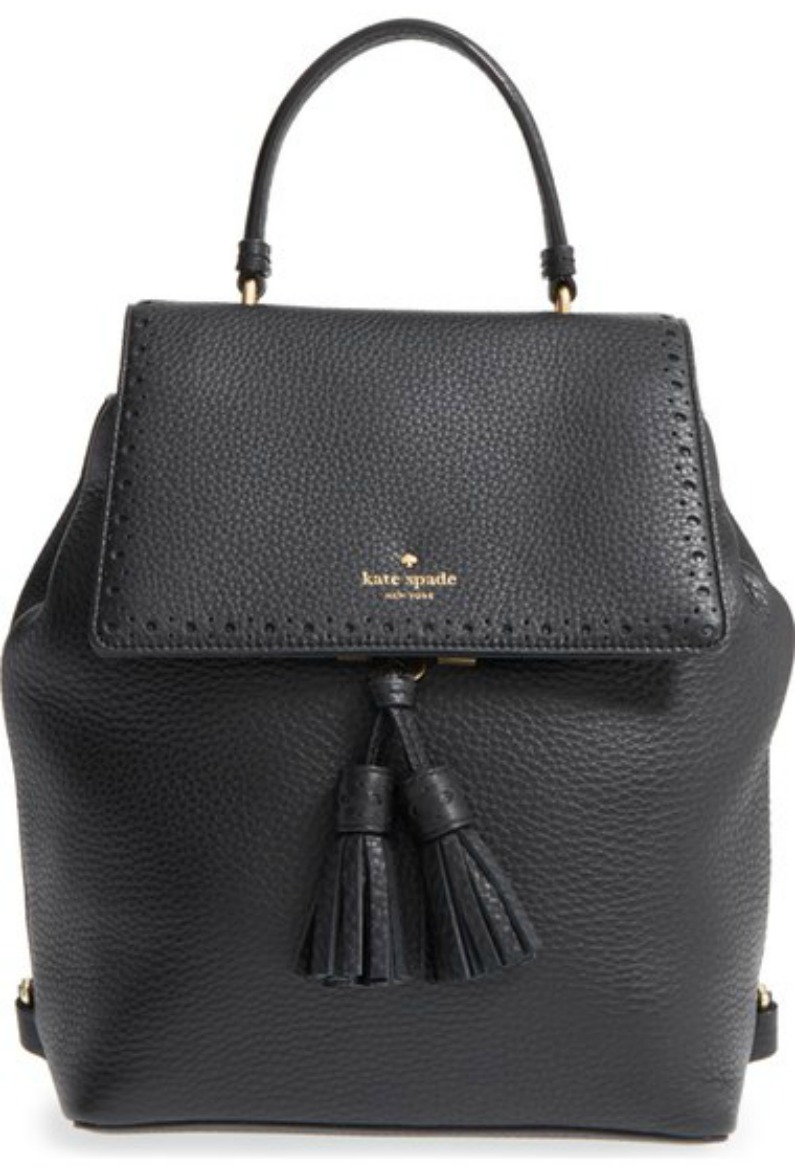 Kate Spade Backpack $402.00
For a movie night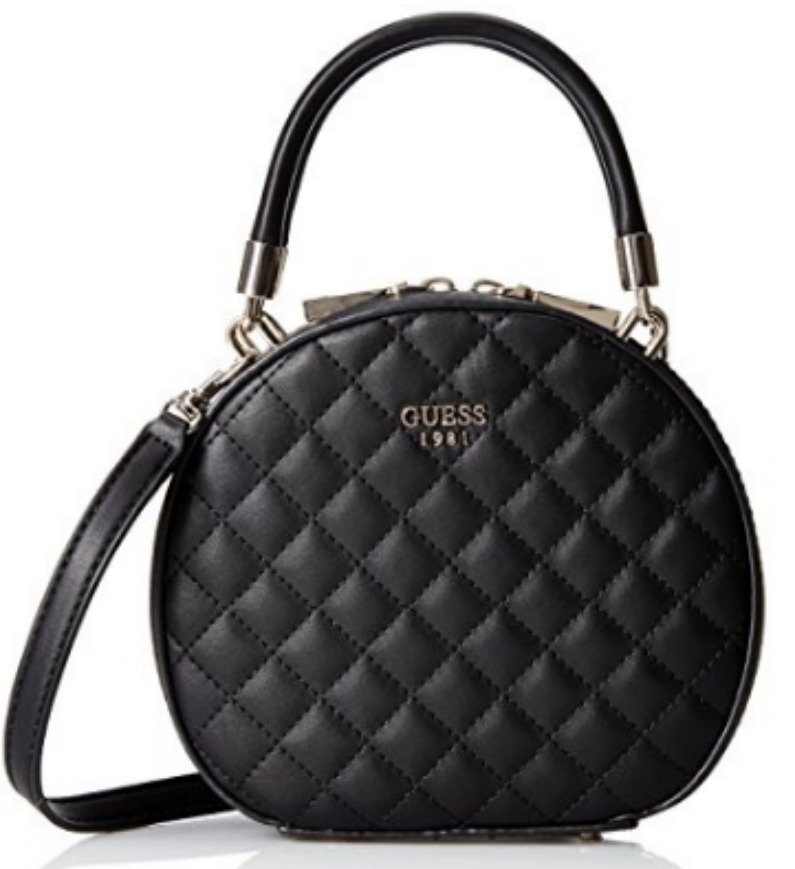 Guess Black Quilt $78.00
For a night out (for a drink or dinner)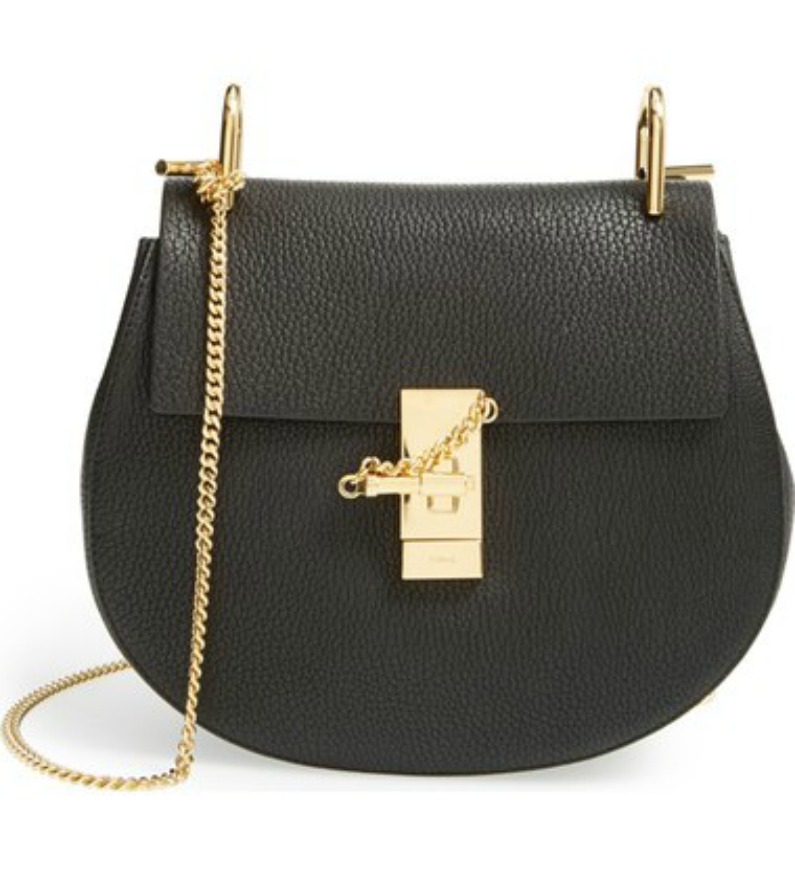 Chloé Shoulder Bag $1,967