Comfortable at Work with 3 Outfits!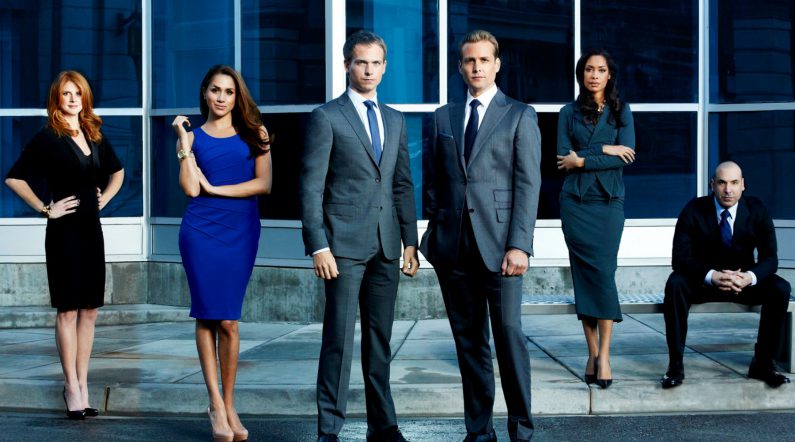 TV Show "Suits" big inspiration!
Everytime I watch Suits (the TV Show) I wonder how a hard working woman who works all day long can look so perfect and well dressed.
On the one hand I think that this is just a television product and that's not the reality. Because a hard working woman can't look so beautiful and elegant every day.
On the other hand I notice that there are women around me who can actually dress like that and be really stylish each and every day.
No, it's not in their nature. They are just very well organised and have learnt to organise their appearances too.
Their secrets (yes, I asked them)
#1 They prepare from the night before and every morning they know exactly what they are going to wear. So, they put their outfit on a hanger. This means that they don't run in the morning to find something to wear but they wake up with calmness and have all the time they want to enjoy a cup of coffee.
#2 During the weekend they do a small program for the following week and before Monday comes, they have all their clothes washed and ironed.
#3 They have some basic pieces in their closets (a pair of black work style pants, a black pencil midi skirt, 2-3 dresses in classic colors) which they combine with everything. So, it's not difficult for them to find what to wear everyday.
#4 They have organised perfectly their jewellery and they love to have them all in front of them so they can choose what to wear the next morning.
#5 They spend a lot of money to buy shoes because it is very important to be comfortable. So, they wear shoes that fit with most of their clothes (not colourful) but at the same time they are comfortable and stylish.
This time I chose to show you 3 outfits from "Suits" which I believe can be worn at the office and make you feel stylish, elegant and comfortable at the same time.
Troian Bellisario wears a black Flare Halter-Front A-line dress by Alexander McQueen. Buy it here.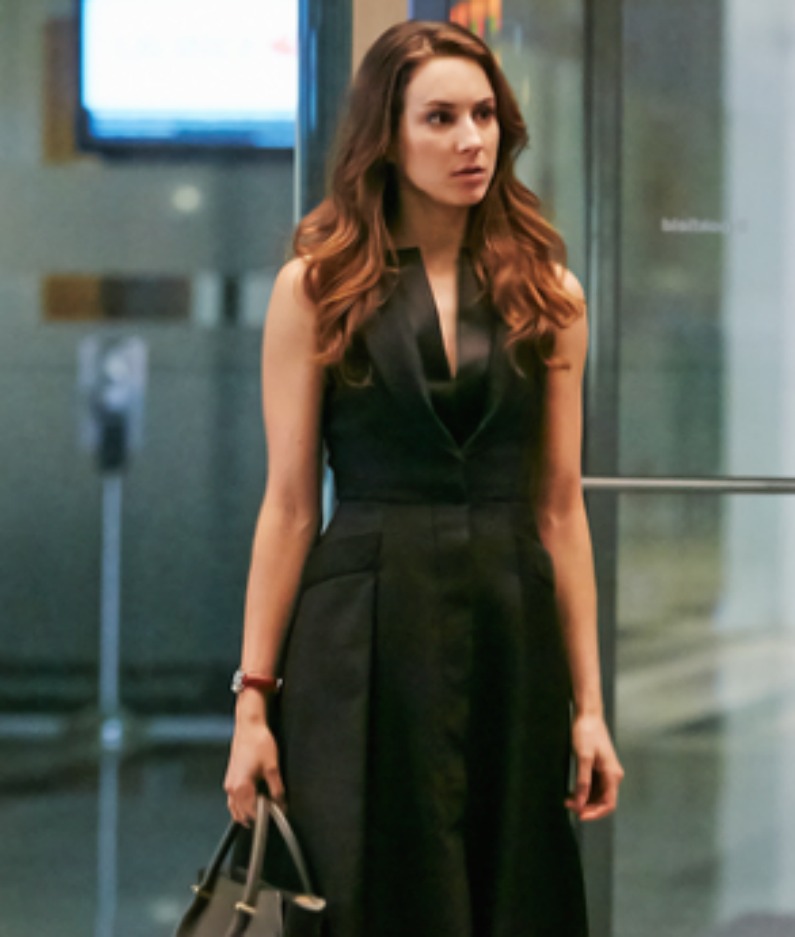 Amanda Schull wears a white Ruffle Stretch-wool Crepe Peplum front dress by Emilio Pucci. You can buy it here.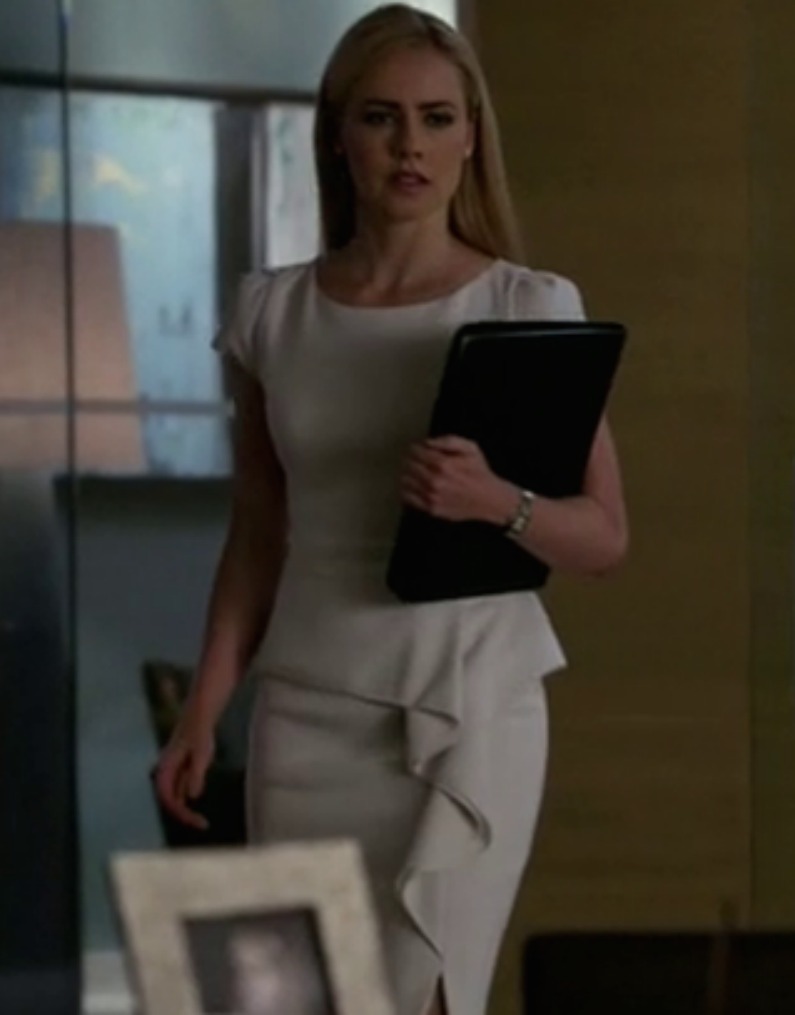 Amanda Schull wears a black Belted Viscose Jersey Belted Sleeveless dress by Gucci. You can buy it here.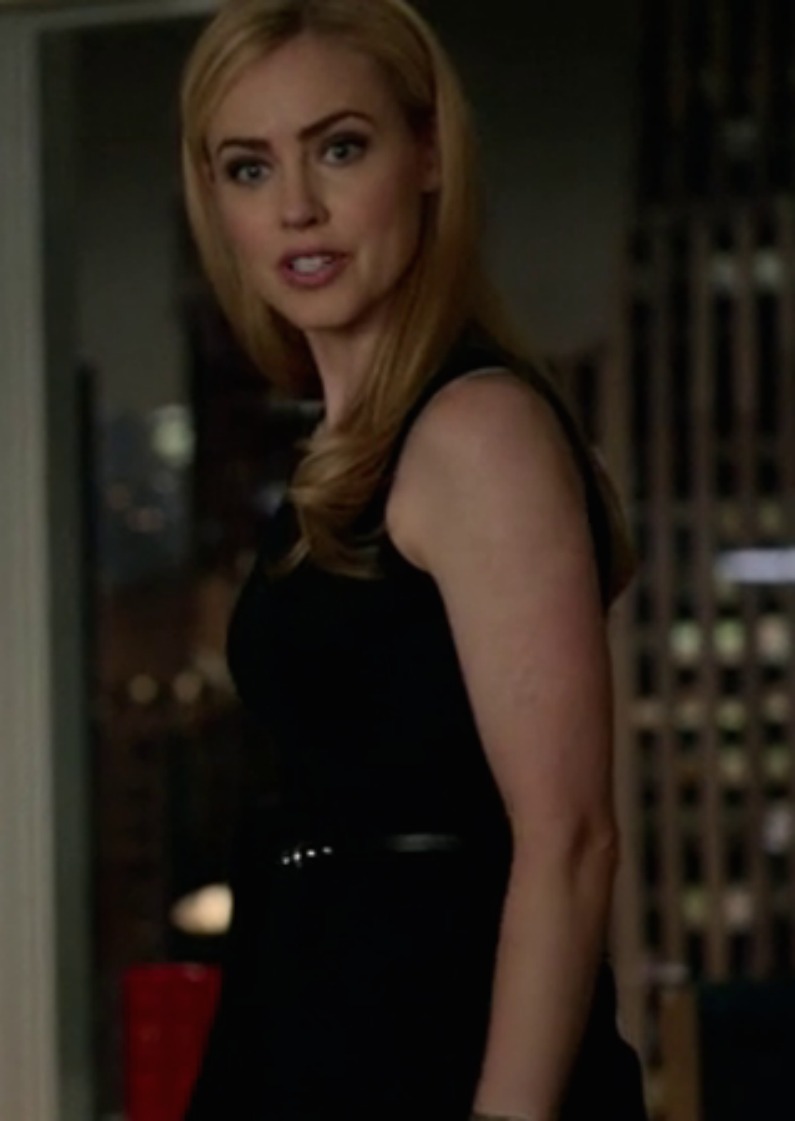 Meghan Markle wears a blue Lace Overlay Pencil Skirt by Burberry Prorsum.