Cara Delevingne: Shop Her Look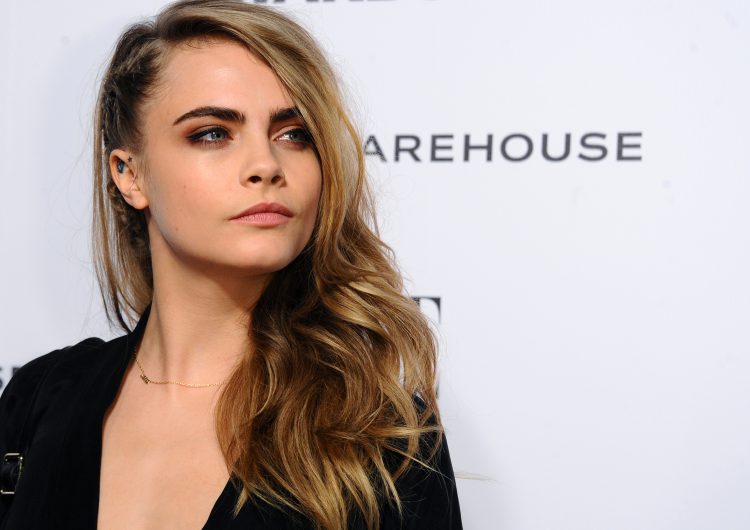 Cara Delevigne hit the spotlights when she was just 17 years old and since then she has managed to advance to the top of the fashion industry and established herself as one of the top supermodels of her time.
Not only that, but she as successfully entered the glamorous world of Hollywood with some big Box Office hits already! (Paper Towns, Suicide Squad). Her present is bright and her future seems even brighter.
Fashion-wise she can sport any look she wants, from a casual, laid-back outfit to a smarter and haute couture red carpet style.
Today we will examine an Athleisure appearance of her and we are here to show you how to dress like Cara Delevingne from top to bottom.
Her Look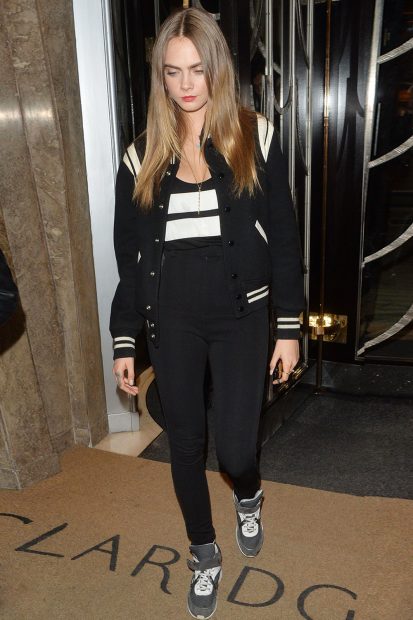 The 24 year old model has opted for an almost black outfit with white accents to liven up her appearance.
#The Expensive Look
Total Cost: $1,684.91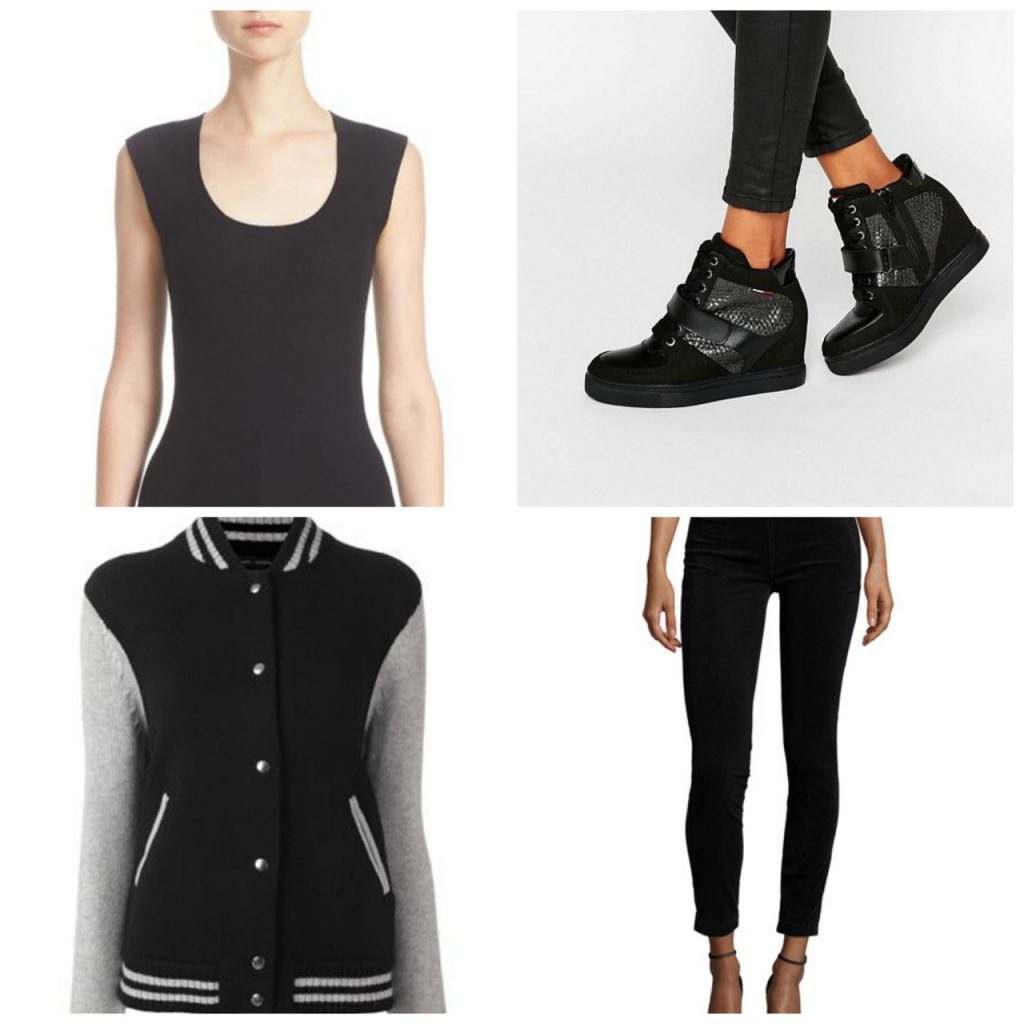 Marc Jacobs knitted varsity jacket $729.57 // Tory Burch Billet Corduroy Leggings $196.02 // Michael Kors Cap Sleeve Cashmere Tee $584.32 // Hilfiger Denim Westa Wedge Trainers $175
#2 Dress for Less
Total Cost: $146.47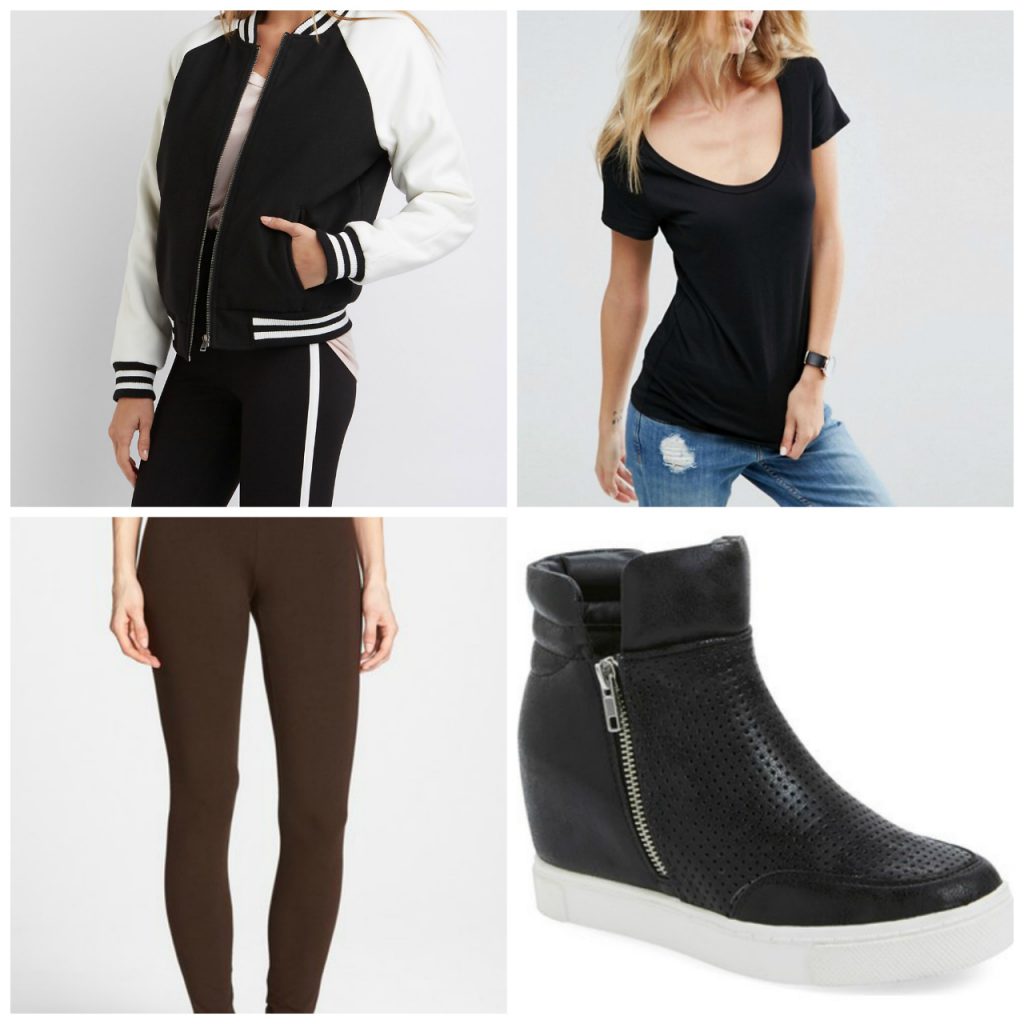 Varsity Letterman Bomber Jacket $32.84 // ASOS T-Shirt With Scoop Neck $11.68 // Hue 'Ultra WW' Leggings $38.27 // Steve Madden 'Linqsp' Wedge Sneaker $63.68
Her Athleisure look is very versatile and smart. You can wear it everyday to go shopping, for a walk, to the movies or even for coffee at an uptown coffee shop and you'll look at your best no matter what.
The secret lies in the contrast of the white accents on the black look. If you want to dress it up, try some flashier shoes with metallic ornaments like a small chain or a clasp.
You can also read: