Bella Hadid: Shop her Look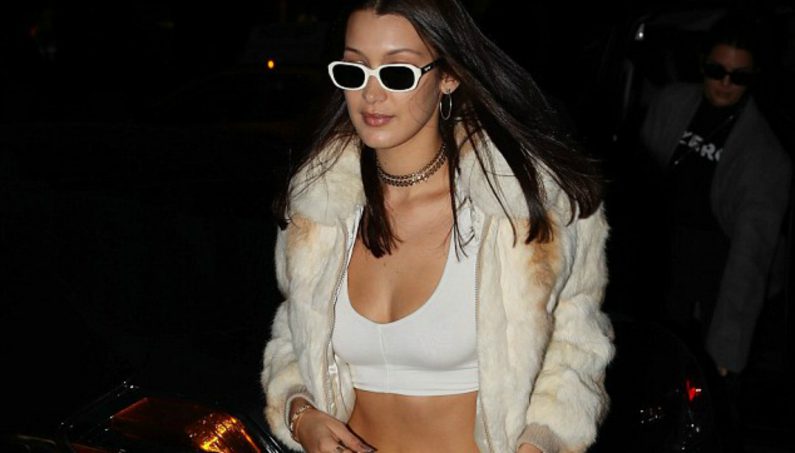 Bella Hadid! The youngest sister of Gigi Hadid has it all. 

Rich parents, beauty, an interesting job and a lot of friends. And of course… amazing style!
Her style -the one she and her sister have- has been a huge trend and continues to spread rapidly in Europe and America. What no one else dared to do – combine athletic clothes with pumps or the opposite- Bella and Gigi did it and the whole planet loved it. Today everyone wants to be like them and every woman needs to start dressing like that so she can feel comfortable and super sexy at the same time. Who doesn't want that?
This time I chose to show you how to copy the #athleisurelook Bella Hadid wore at the streets of New York.
Her look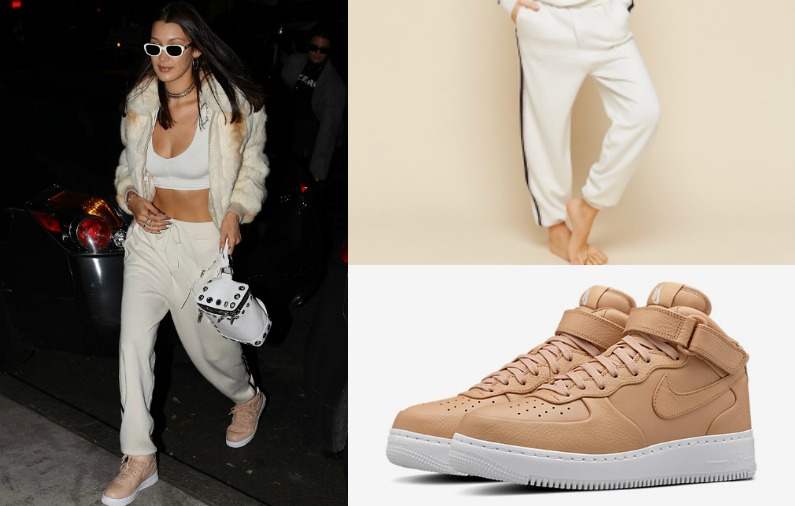 The 19-year-old model chose to wear at dinner in Nobu Restaurant in New York a pair of Olivia Von Halle Missy Moscow Silk-Cashmere Jogger Pants ($1160) and a pair of Nike NikeLab Air Force 1 Mid Sneakers in color White/Vachetta Tan ($165).
Would you go out for dinner dressed like this? I would!
#The Expensive Look
Total Cost: $556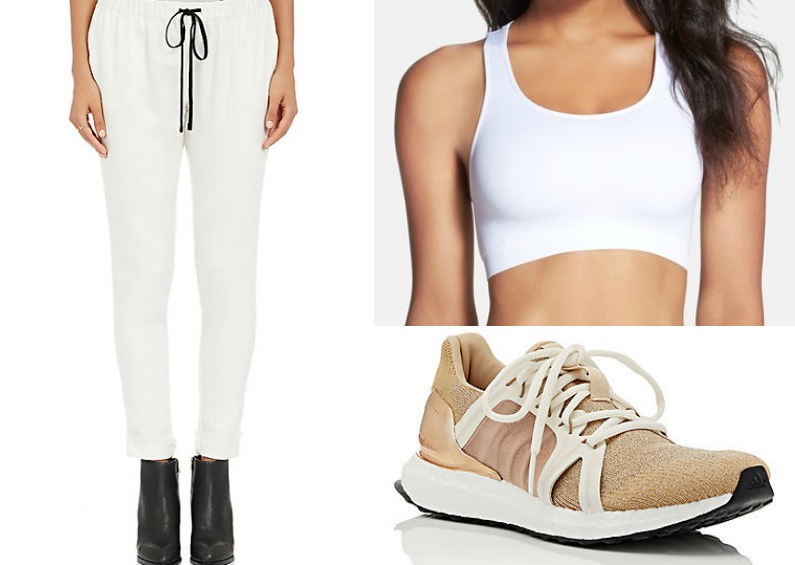 Atm Anthony Thomas Melillo Jogger Pants $295 // Adidas x Stella Mccartney Sneakers $230 // Wacoal White Sports Bra $31
 
#Do it for less
Total Cost: $87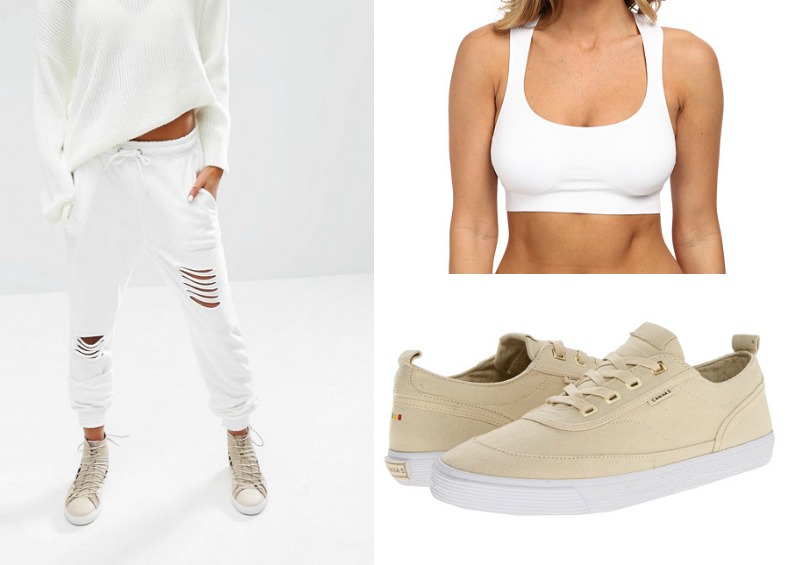 Sweatpants $29 // Project Canvas Mono Low Sneakers $29.99 // White Sports Bra $27