Hailey Baldwin: 5 Easy Going Athleisure Outfits you can Totally Adopt Today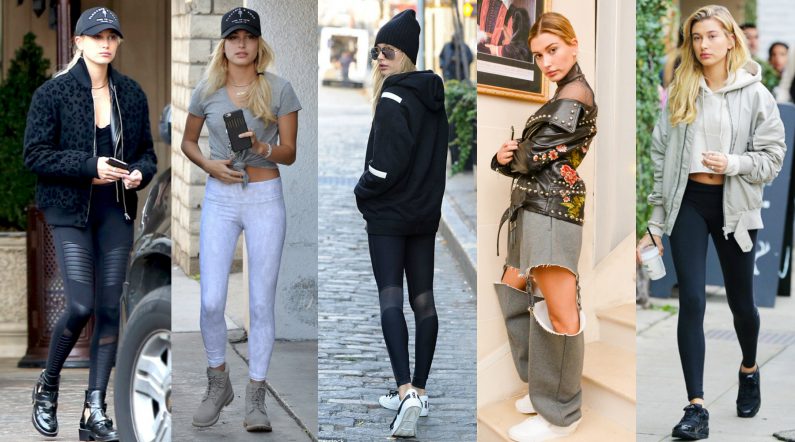 Use what you have in your closet!
Hailey Baldwin is one of my favorite supermodels and i looooove her style. The famous model loves athleisure style in her everyday life and knows how to adopt it in the most beautiful way so she can make each outfit looks unique and interesting.

I created five outfits you can effortlessly create too by using some key pieces that definitely have in your wardrobe.

What you need: Black and white leggings, sweatshirts (long and short), caps and baseball hats, sneakers and biker boots, bomber and leather jacket, t-shirts and sweatpants.

With these simple pieces you can create infinite athleisure looks and I show you 5 of them inspired by Hailey's style.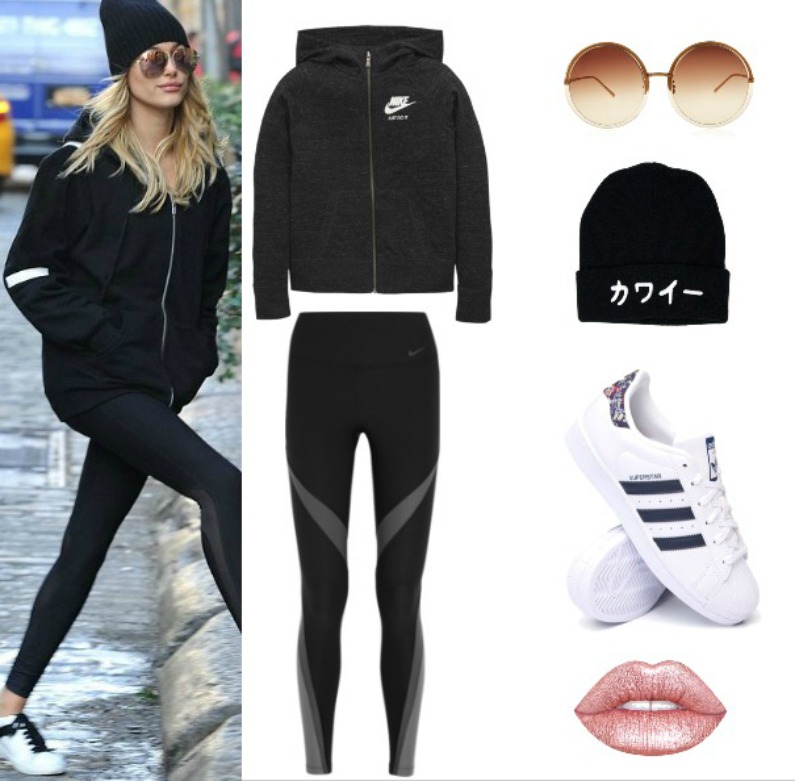 Nike hoody / Linda Farrow Sunglasses / Kawaii beanie / Adidas Superstars sneakers / Lime Cream lipstick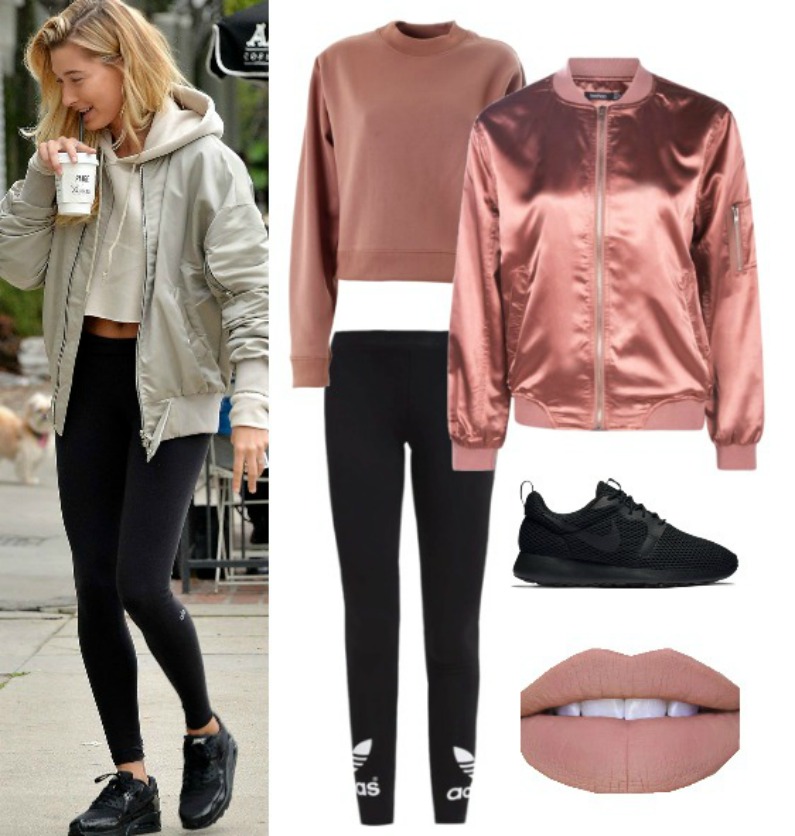 Acne sweatshirt / Boohoo bomber jacket / Adidas Originals leggings / Nike shoes / Jeffree Stars Lipstick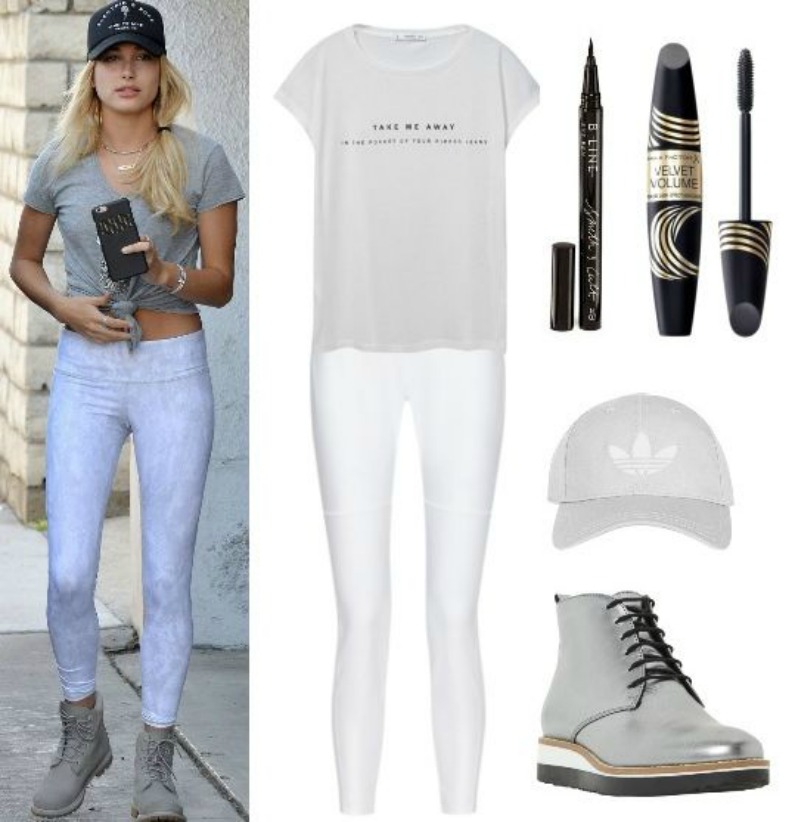 Mango t-shirt / Derek Lam leggings / Smith & Cult eyeliner / Max Factor Mascara / Adidas Cap / Dune London boots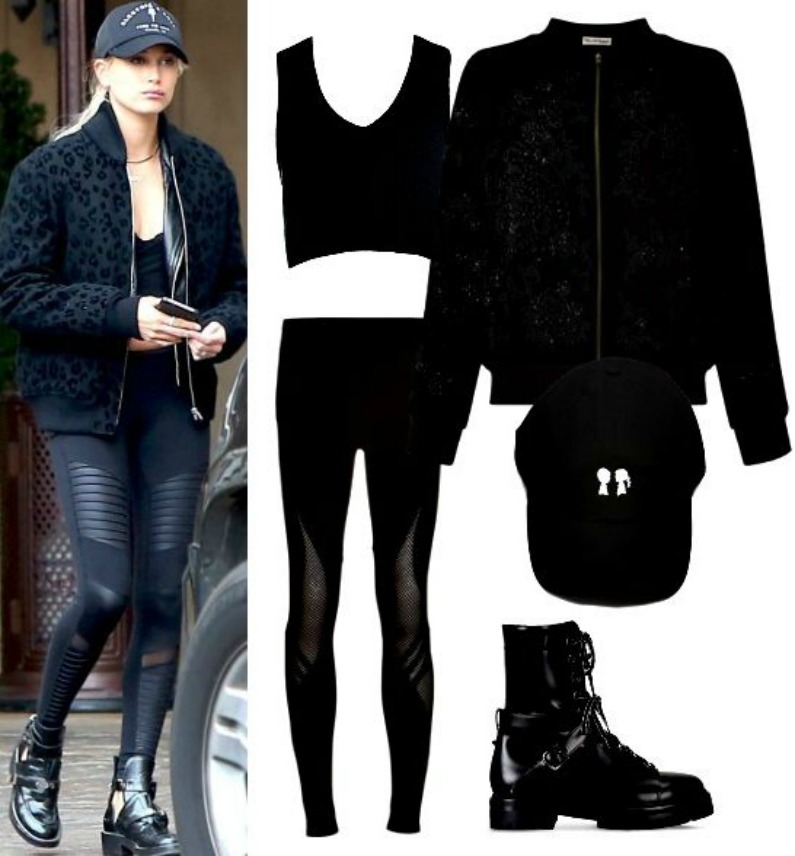 Sans Suci crop top / Premium bomber jacket / Y3 leggings / Boy Meets Girl hat / Valentino Garavani boots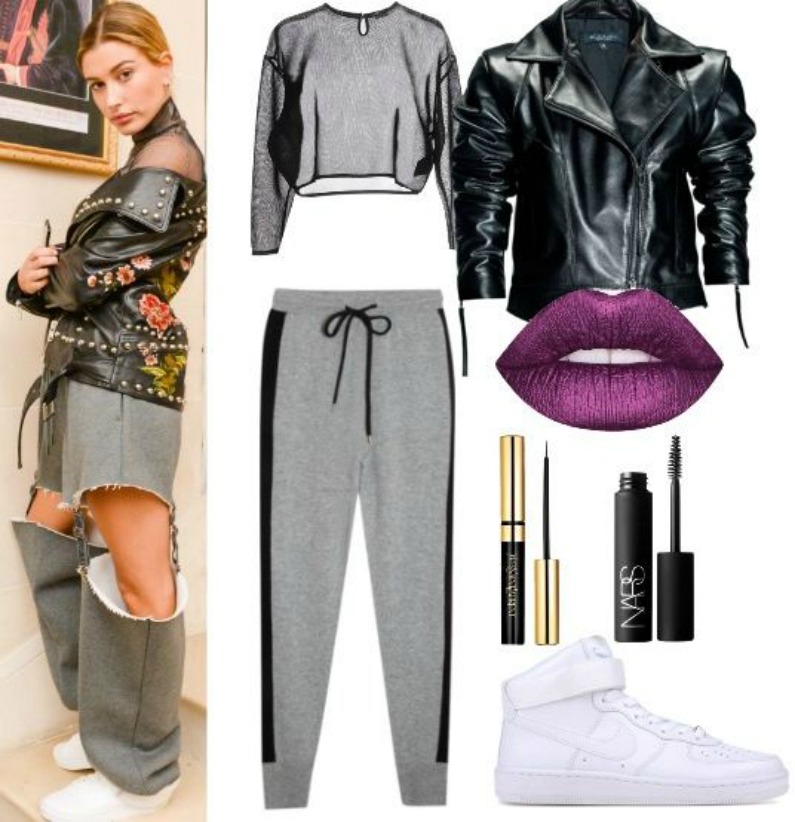 Saint Laurent top / Leka leather jacket / Nike sneakers / Yves Saint Laurent eyeliner / Nars  mascara