Adidas Stan Smith: The Ultimate Casual, Everyday Shoe?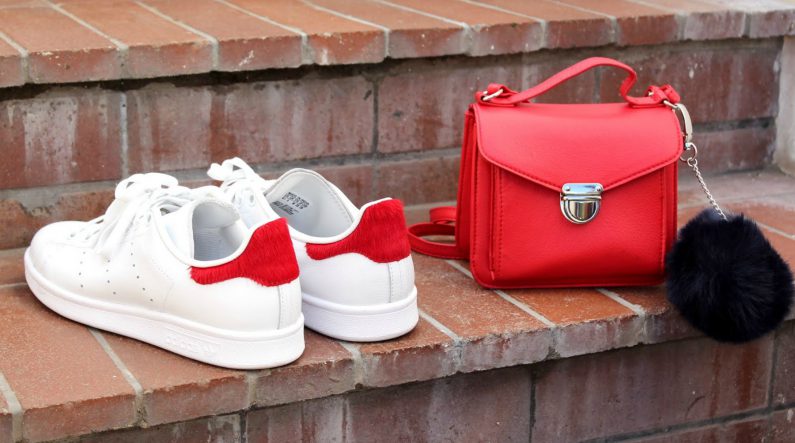 Stan Smith is the most popular pair of sneakers among women of all ages.
So, Adidas Stan Smith has been the pacesetter in casual, everyday sneakers the last couple of years, but how did we reach this point? How is Stan Smith the absolute trending fashion phenomenon?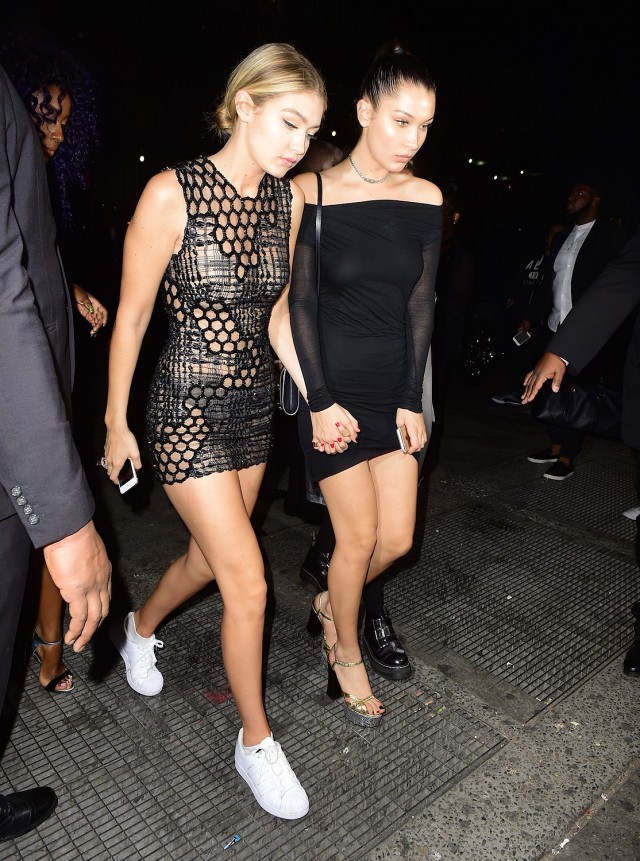 Before we can explain the current situation, we need to look a bit further back and mention a few things about this iconic shoe's history.
It all began in 1963 with the legendary French tennis player Robert Haillet.
He endorsed and wore the pair of Adidas shoes which was designed by Horst Dassler, the son of Adidas' founder.
Soon after their initial launch, Haillet retired from professional tennis which meant that Adidas needed a successor to keep the legacy alive and they found one in the American tennis player Stan Smith in 1971.
From then on, the famous shoe followed a rising journey to the top of the fashion industry  and it keeps going strong even today.
The design is rather simple: a plain white leather shoe with green accents at the back and on the tongue.
But, simple as it may be, it is comfortable, elegant, and really classy for a sneaker and you can easily combine it with a plethora of outfits and styles.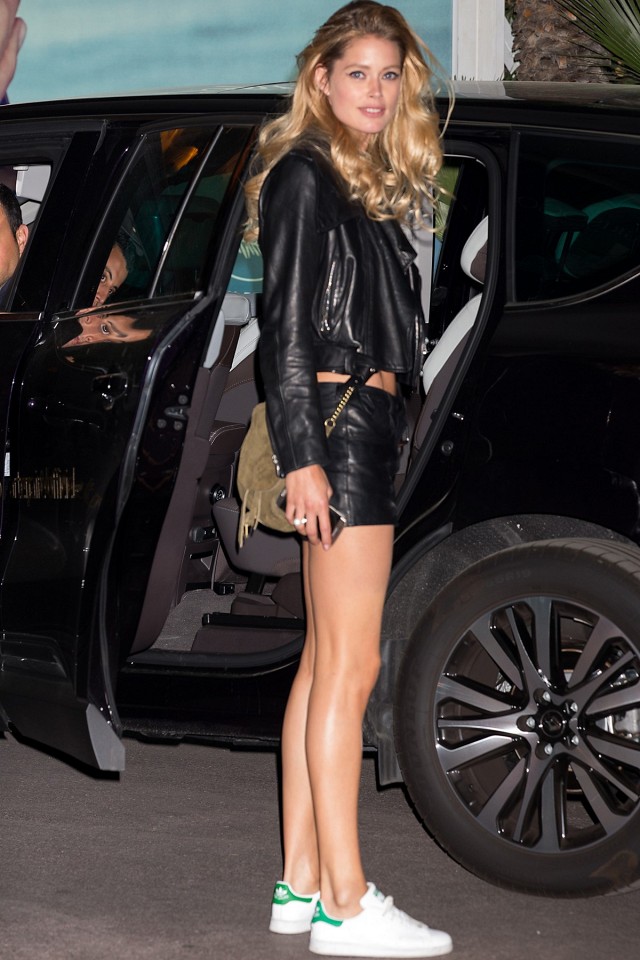 Even though the design has stayed the same throughout the years, several color and pattern combinations have emerged in order to match it with every occasion and every piece of clothing.
In the last decade, Stan Smith shoes have been endorsed by hundreds of stars and celebrities.
Gisele skyrocketed  the shoe's status when she made one of her most famous photoshoots in 2013 for Vogue Paris, where she wore nothing but a pair of original Stan Smith shoes: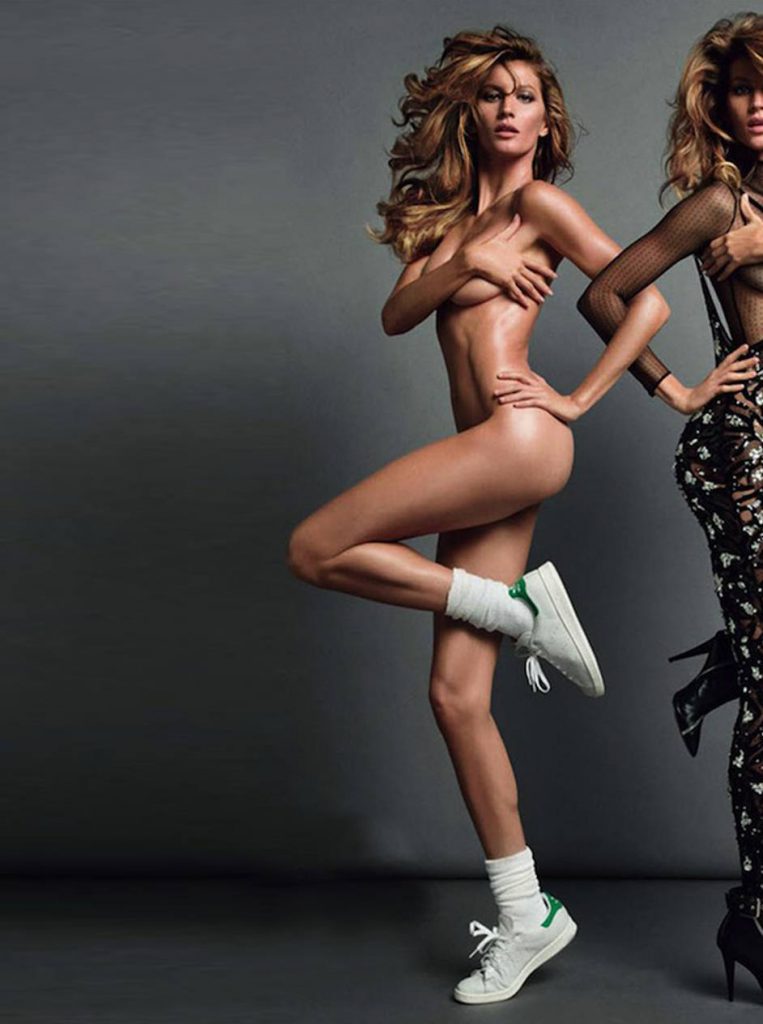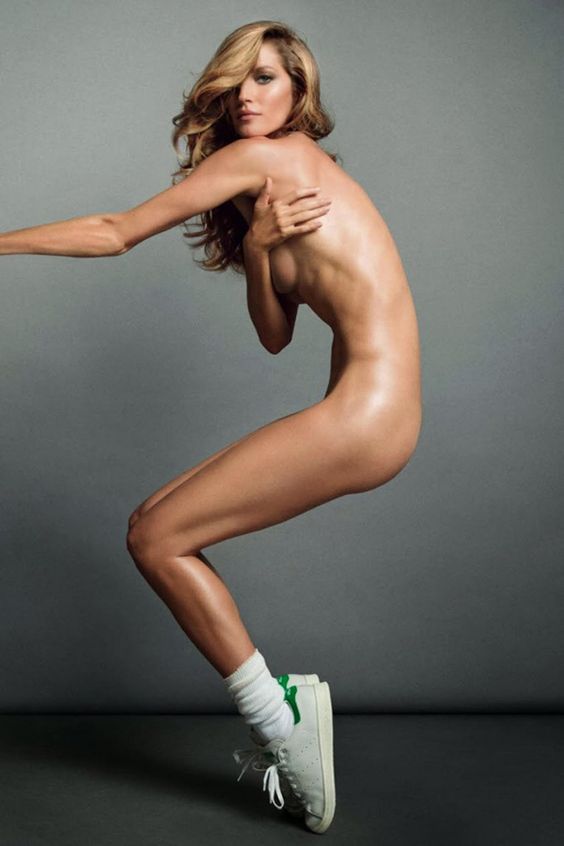 Witnessing the popularity degree, Adidas was only natural to push as hard as they could.
In 2014 they invested a lot in marketing and promotional social media campaigns that targeted celebrities and defined Stan Smith as the ultimate sneaker.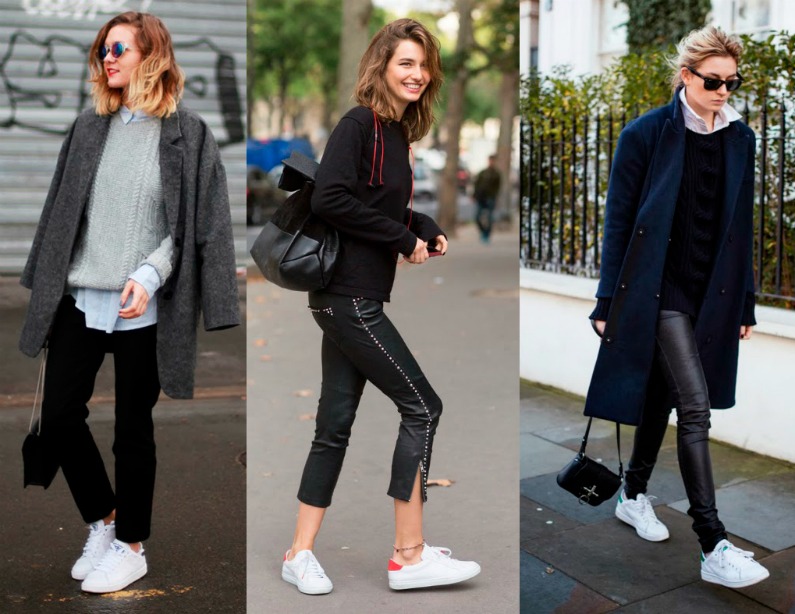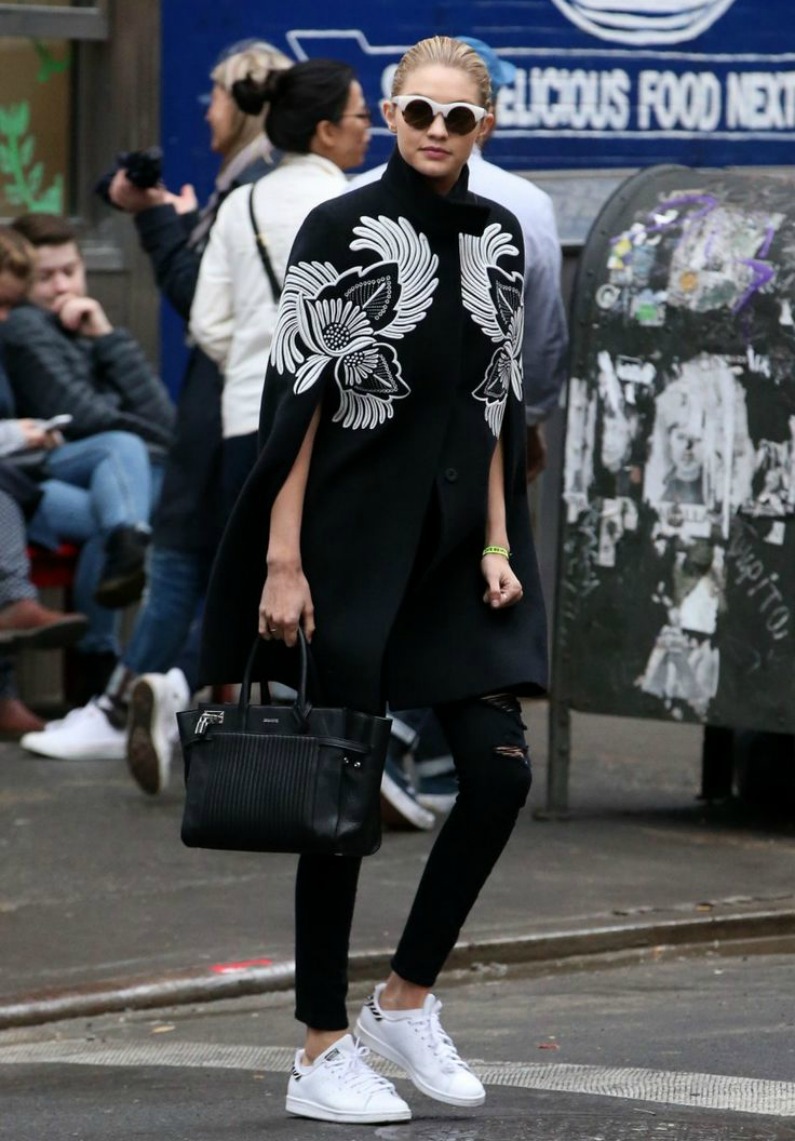 Today there is a huge variety of Stan Smith designs for you to choose from:
The original white-green $74.95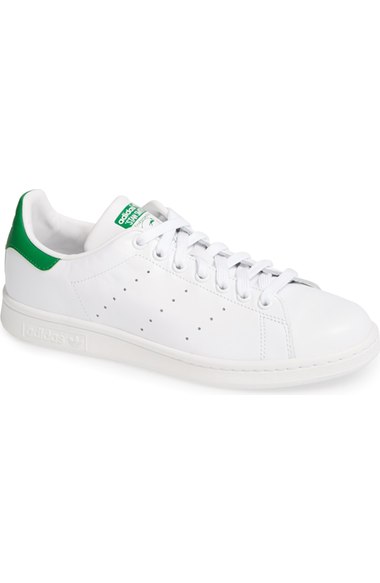 Adidas X RAF Simons Stan Smith metallic leather $158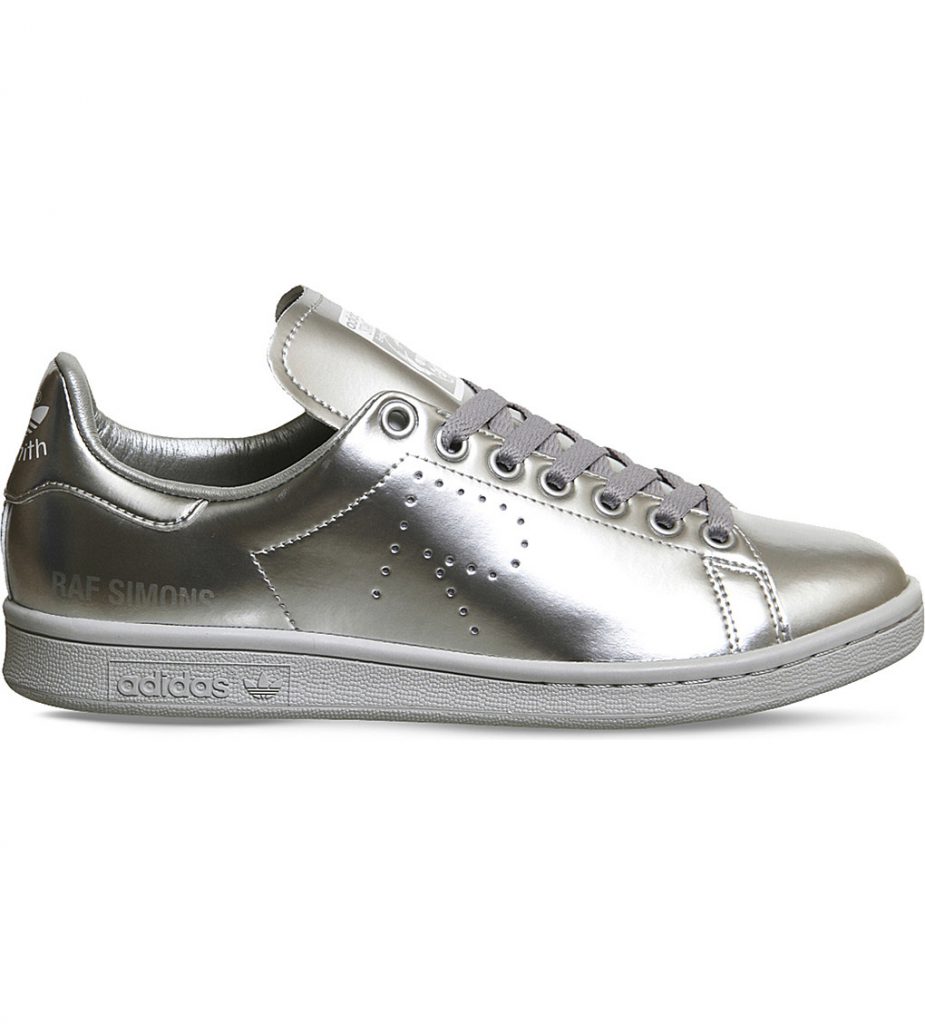 Stan Smith Primeknit sneakers $129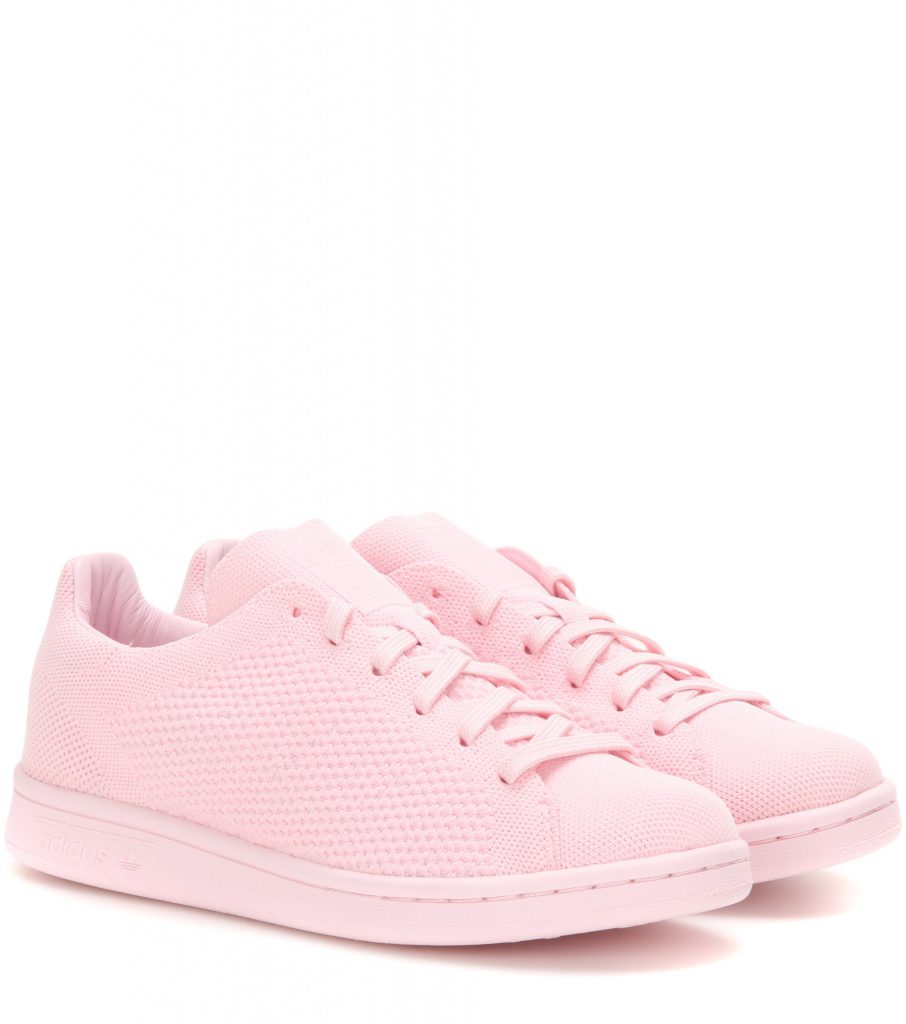 Stan Smith Rita Ora Color Paint Collection Lace Up $85.44