4 Ways to Look Sexy in an Oversized Sweater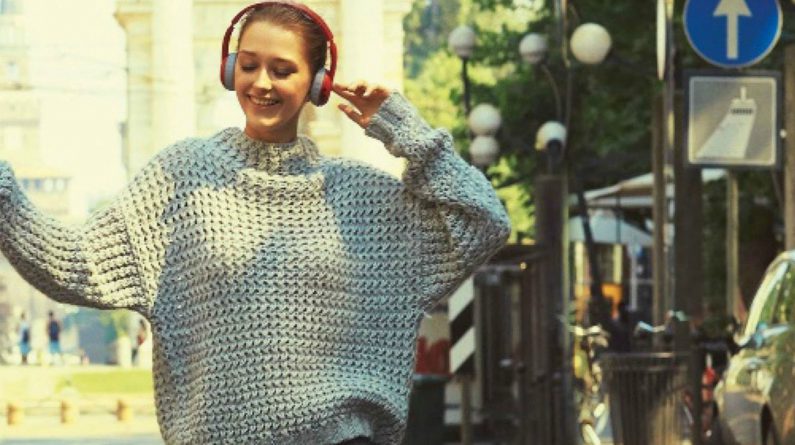 Now that it's getting cold outside, it's time to think about a cool weather classic — the oversized sweater.
I love oversized sweaters because they are so damn comfortable, they are warm and great to cover the muffin-top (yes, there are days that everyone has one).
Besides all these, you can wear an oversized sweaters anywhere (even at the office). But this time, I will tell you how to combine them so you can be, feel and look sexy. You don't want to look too big. You want to look sexy and I have all the right tips for you.
Skinny Jeans There is an unwritten rule. If you're going to wear something bulky on top you have to wear something more fitted on bottom.
Total cost: $3,903 (You can definitely find more economic options)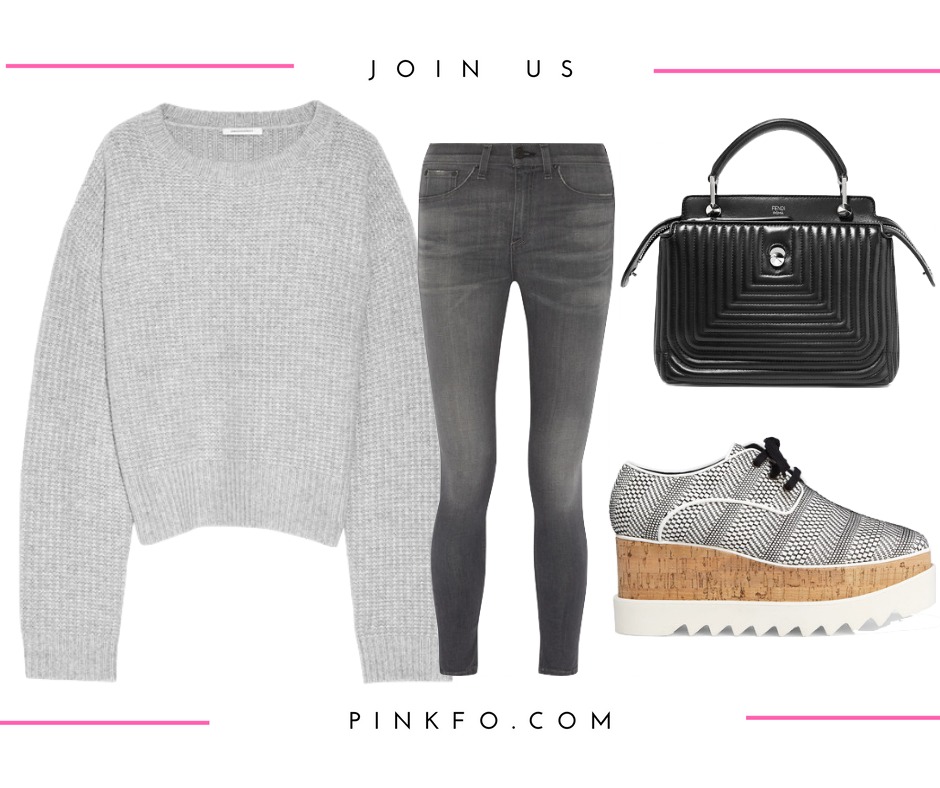 Protagonist Sweater $982.00 / Rag & Bone Skinny Jeans $217.00 / Stella Mccartney Flatforms $738.00 / Fendi Shoulder Bag $1,966
Leggings If you want to feel even more comfortable go for a pair of leggings. It's almost the same thing. Besides, a pair of leggings can give you flexibility throughout the day.
Total cost: $2,262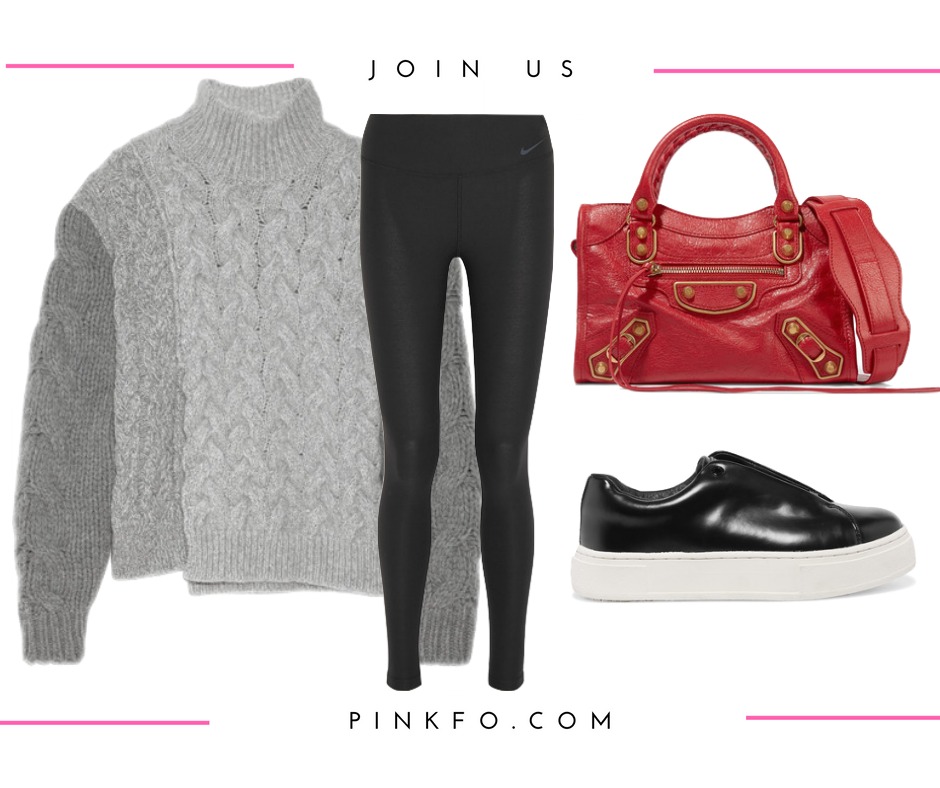 Stella Mccartney Sweater $791.00 / Nike Leggings $53.00 / Balenciaga Tote $1,217 / Eytys Sneakers $201.00
Wear a belt A great idea is to wear a belt above your sweater. Even the thickest sweater can show off your body and make you look sexy.
Total cost: $6,844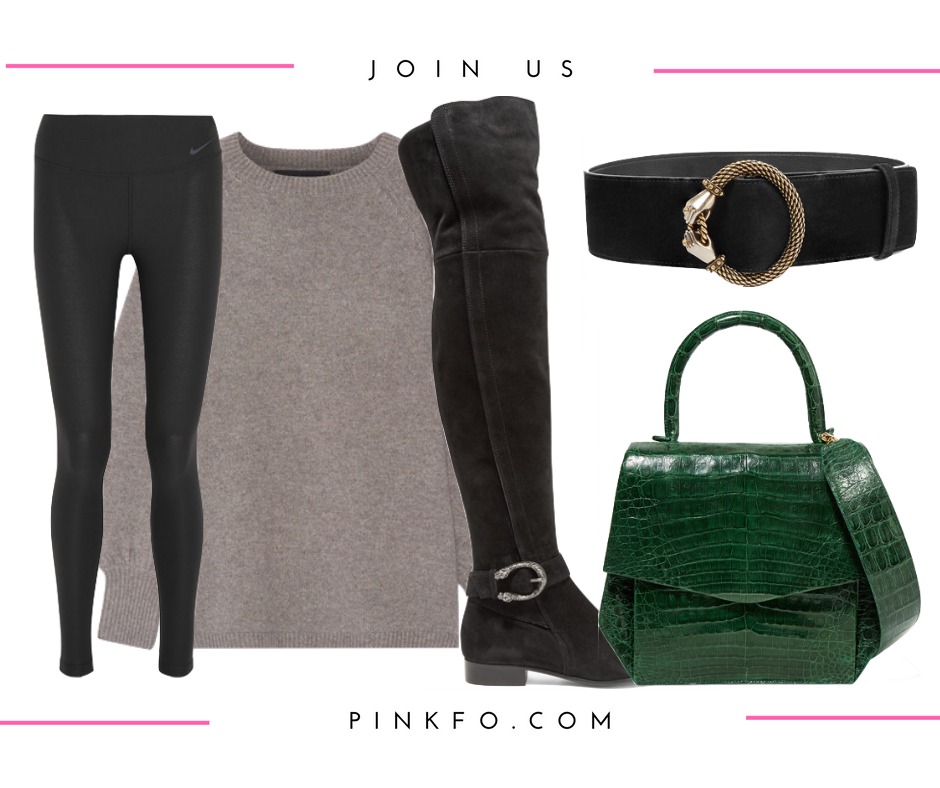 CO Sweater $1,021 / Nancy Gonzalez Tote $3,523 / Lanvin Belt $717.00 / Gucci Boots $1,583
Wear a pair of boots or booties If you want to look hot in an oversized sweater you have to add height. Wear a pair of boots or booties (whatever you like) and slim your frame in a minute.
Total cost: $4,404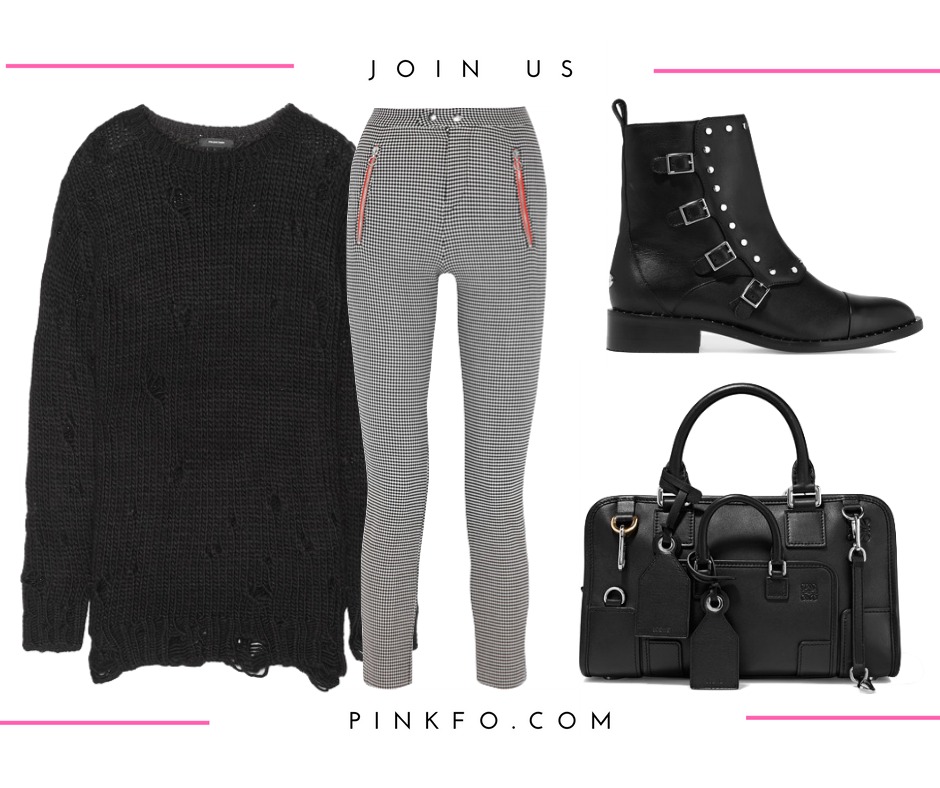 R13 Sweater $637.00 / Loewe Tote Bag $2,338 / Isabel Marant Skinny Pants $446.00 / Jimmy Choo Ankle Boots $983.00