10 Smart Dresses For The Office and After
When you hear the words "dresses" and "office" or "business" usually they are not in the same sentence.
Most women avoid wearing dresses at the office in fear of being considered inappropriate for the work environment.
But there is nothing wrong with a dress, the right kind of dress of course. Not only can they be extremely smart and business-appropriate, but at the same time, they are convenient, easy to combine with shoes and accessories and they are comfortable. Plus you can wear them all year round.
A dress will always be the ultimate female outfit and everything else pales in comparison.
The only thing you need to be aware of is to never wear a dress (or actually any other piece of clothing) that reveals your cleavage, your back (too low) or your midriff. Other than that, you are golden!
Keep in mind that you don't have to change outfits if you want to grab a coffee or go out for a drink after work, dresses are awesome!
We have gathered 10 amazing dresses that are an excellent choice for business casual outfits.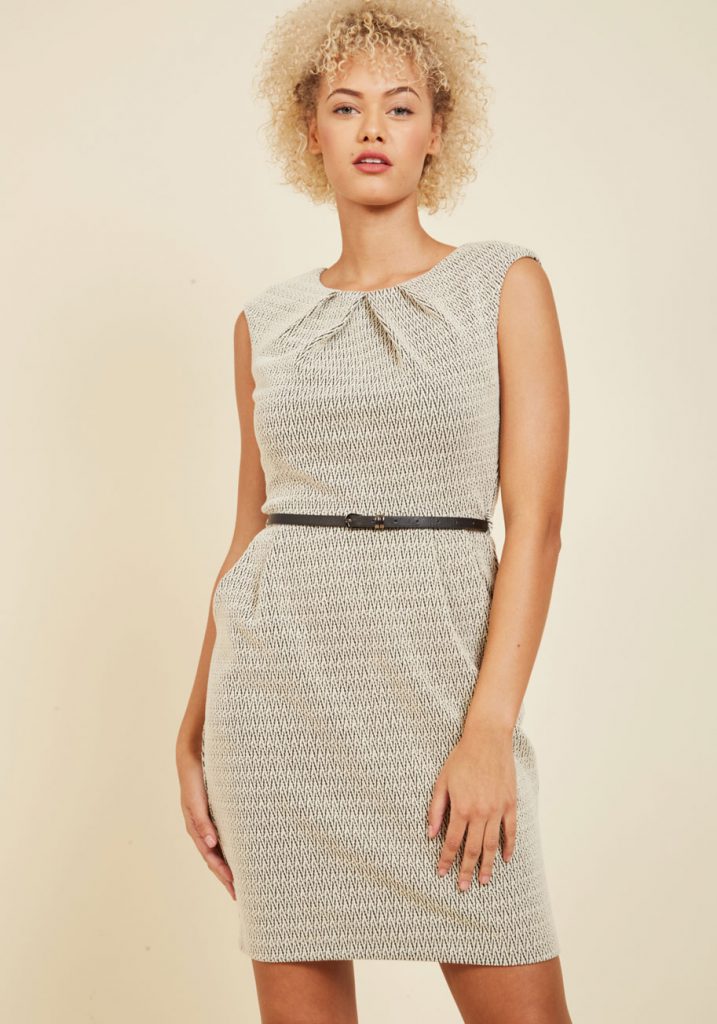 Classy Sheath Dress in Champagne Sparkle $64.99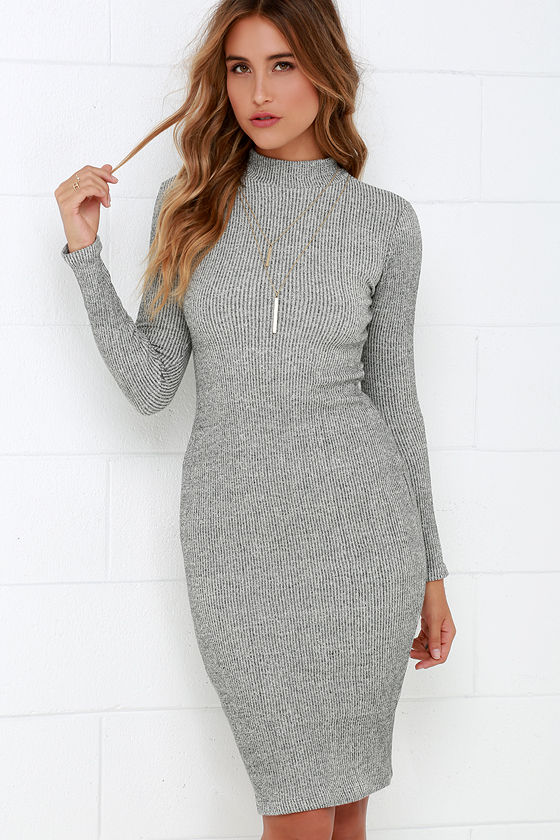 I Miss You Heather Grey Midi Sweater Dress $59.00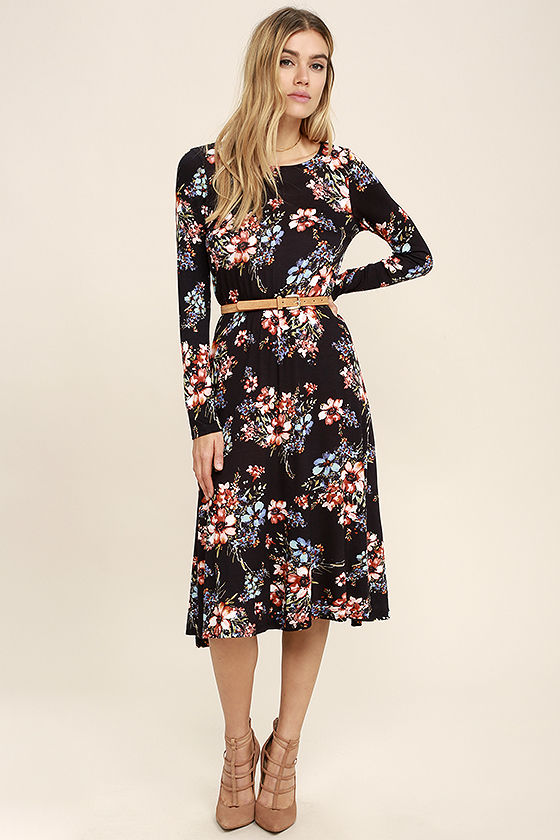 Dance in The Rain Navy Blue Floral Midi Dress $38.00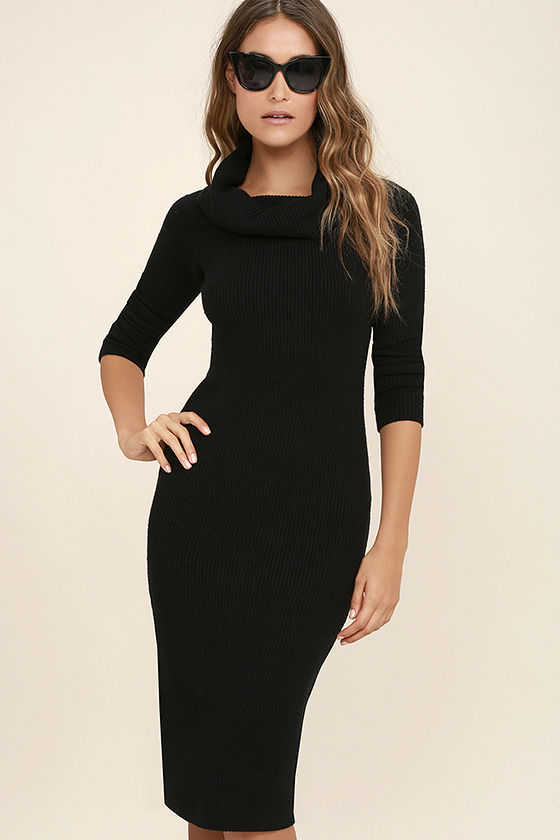 Hometown Bound Black Long Sleeve Sweater Dress $54.00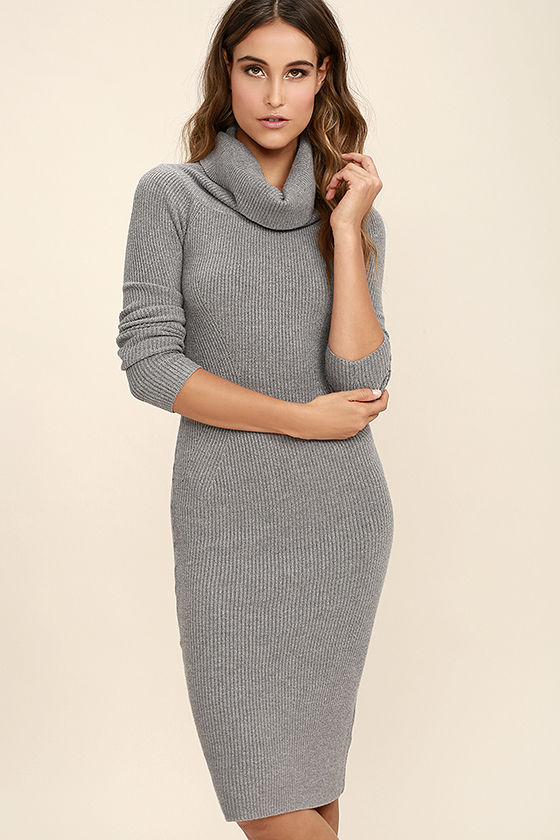 Hometown Bound  Heather Grey Long Sleeve Sweater Dress $49.00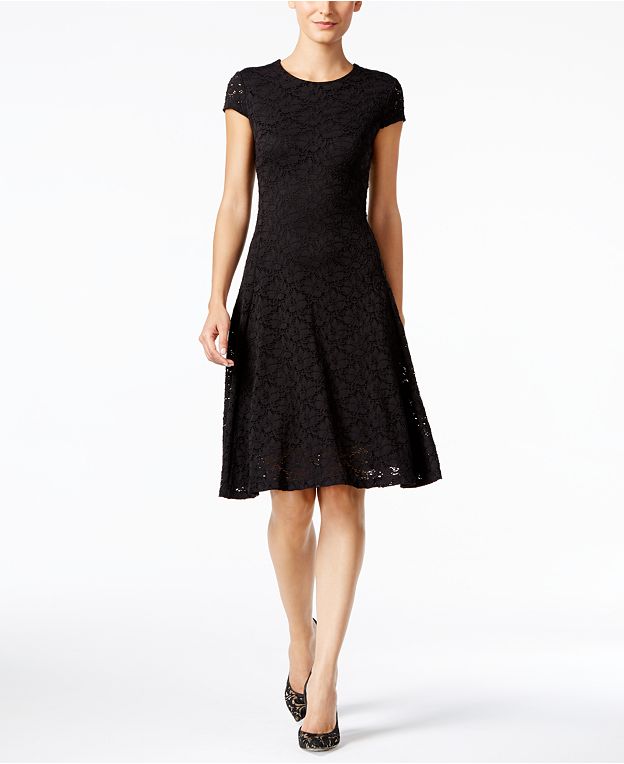 Alfani Lace Fit & Flare Dress $39.80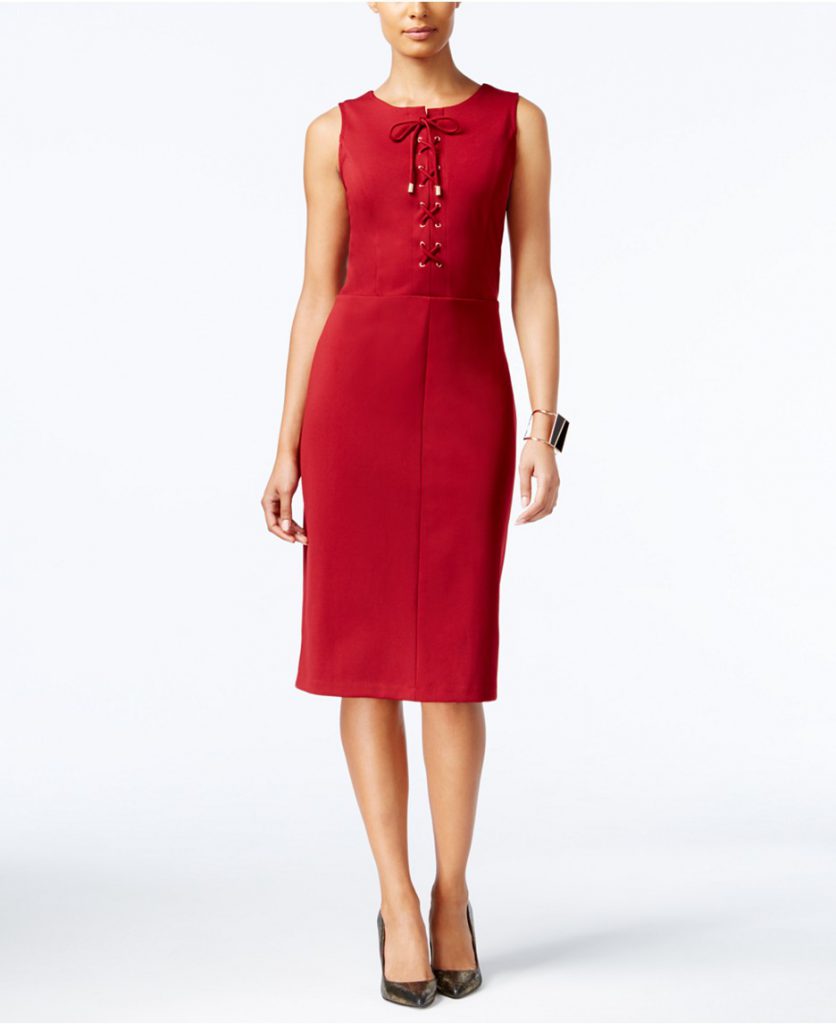 ECI Lace-Up Sheath Dress $28.00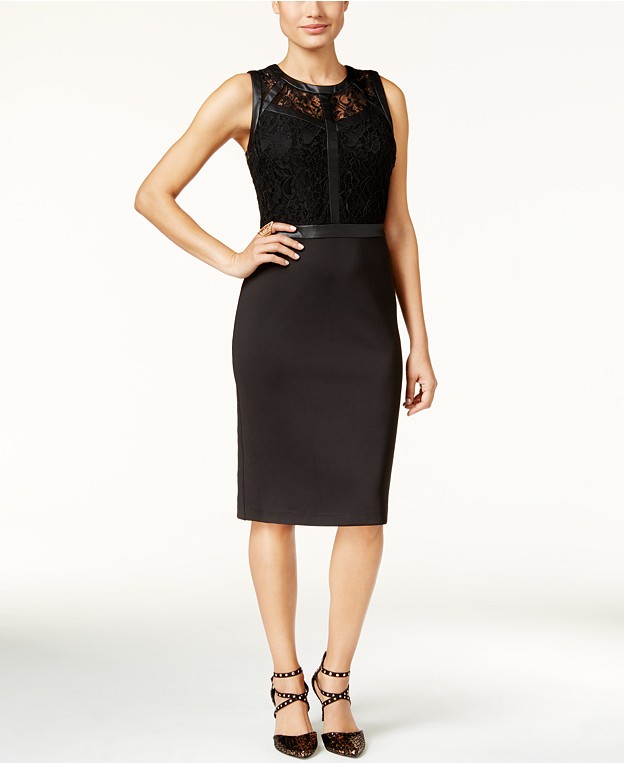 Thalia Sodi Mixed-Media Sheath Dress $48.99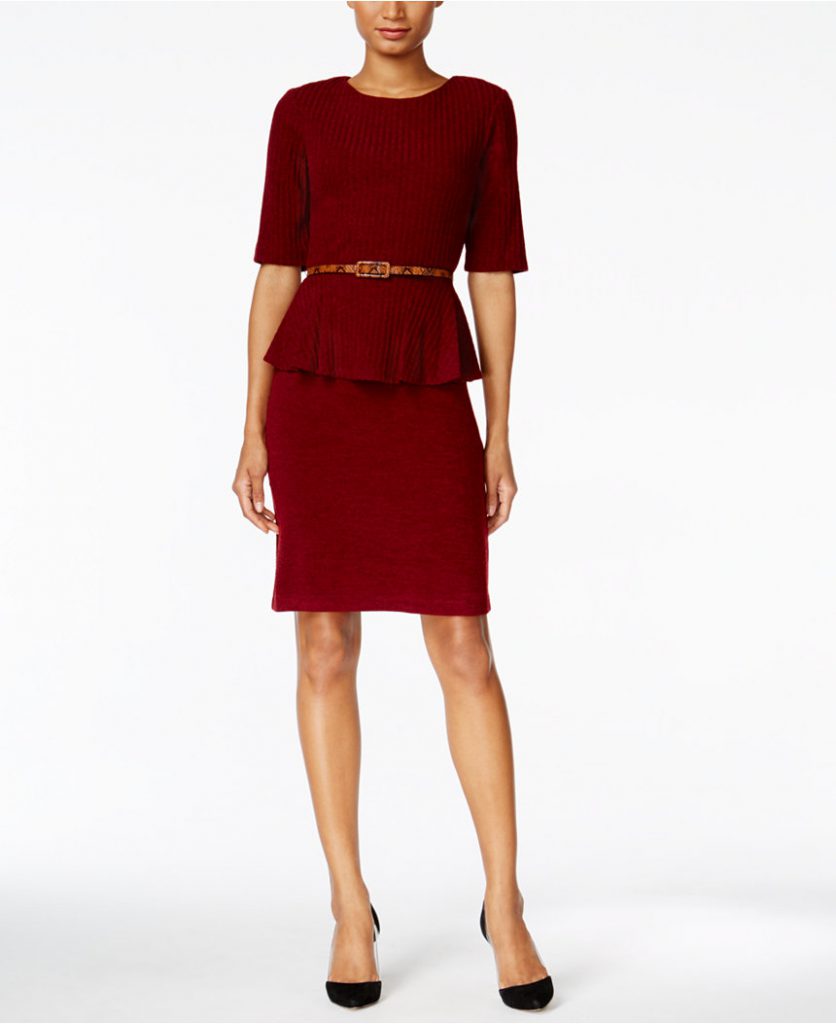 Connected Belted Peplum Sweater Dress $31.99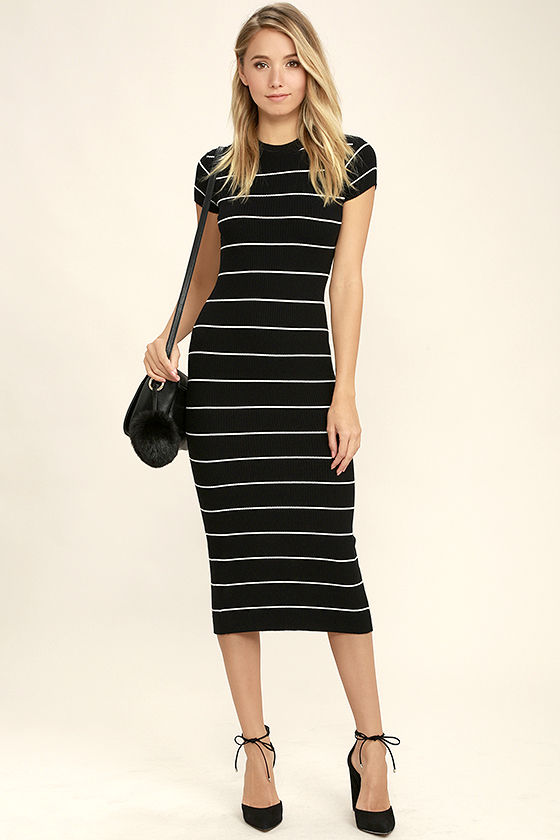 Walk About Black and White Striped Midi Dress $47.00
You can also read: